Meet Cimone Key - owner of Cimone Key Creative Studio
Women entrepreneurs are writing their own history
March is Women's History Month, and we're recognizing the occasion with stories about some of the inspiring women participating in FedEx-sponsored empowerment programs. 
In part 2 of our 4 part series, meet Cimone Key – owner of Cimone Key Creative Studio and a participant in the Babson College BWEL (Black Women's Entrepreneurial Leadership) program.
FedEx has been a sponsor of Babson College programs for women entrepreneurs since 2017.
Cimone Key knew in high school that she wanted to be a graphic artist, and was fortunate enough to attend the Art Institute of Dallas to pursue her dreams.  But there was a huge problem... she was gradually losing her eyesight.  "It got bad enough that I was declared legally blind at age 21," she says. 
Her mother told her – "Your purpose is much bigger than your eyesight." In addition to the words of wisdom, her mother (a contractor working overseas after a military career) quit her job and used her savings to help her daughter get the sight-saving laser surgery she needed.
It worked – resulting in nearly 20-20 vision.  Cimone graduated at the top of her class and with the best portfolio of the class. 
While working with Fortune 500 advertising agencies, she realized she could fill the branding and marketing needs of small business clients.  She did some freelance and pro bono work and enjoyed being able to "help small, diverse businesses be seen and heard."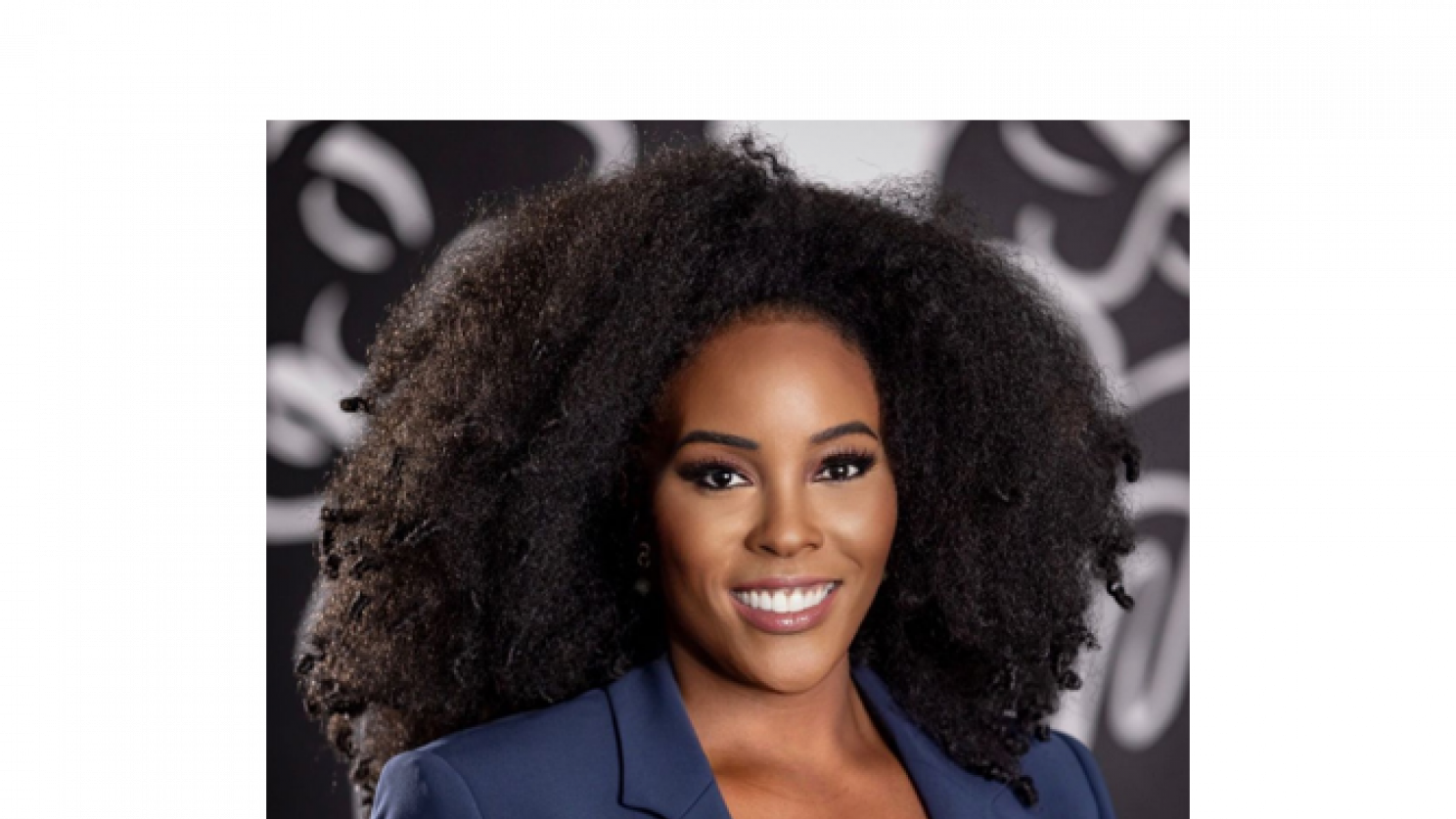 In 2015 at age 24, she launched Cimone Key Creative Studio in Dallas, TX.  She has a team of 4 and works with dozens of diverse contractors. The company's services include branding, graphic design, strategic planning, web design and development, digital marketing and more.  Her clients range from small businesses to major global corporations She heard about Babson through another national accelerator program and was  part of the second cohort of the BWEL (Black Women's' Entrepreneurial Leadership) program.
BWEL was launched in an effort to address the disparity between minority and non-minority women.  In 2019, minority-owned businesses averaged $65,800 in revenue, compared to non-minority Women-owned businesses which averaged $218,800.  The disparity has an enormous effect on the U.S. economy.  Four million new jobs and $981 billion in revenue would be added if the average revenue of minority women-owned firms matched that of white women-owned businesses.*
Cimone says among the many areas the BWEL program has helped her with are improving her business pitch, overall business strategy and leadership development.
"It felt like a sisterhood," Cimone says of the BWEL program.  "It was so good to talk to other Black women who are going through the same things, sharing our stories and getting that support."
BWEL also reinforced her commitment to help open doors for others. Cimone is building on an initiative she launched in 2020 – when she turned her studio into a shared office space for creative entrepreneurs in the Dallas area. The idea is for them to work together, learn from each other, and ultimately grow their skills in a collaborative, supportive environment.
 "I'm a huge advocate for S.T.E.A.M (Science, Technology, Engineering, Art and Math) and I'm creating a resource center.  First of its kind anywhere for minority-owned business in S.T.E.A.M. I  want this to be a space where everyone feels welcomed.  I know that all minority-owned businesses struggle, and Black businesses specifically. So the primary focus will be Black emerging businesses."
"It's open to anyone and everyone – because when we all work together and support each other, great things can happen."
(*from Babson BWEL website.)
***Photo credit Cimone Key
More stories about women who have participated in the Babson College program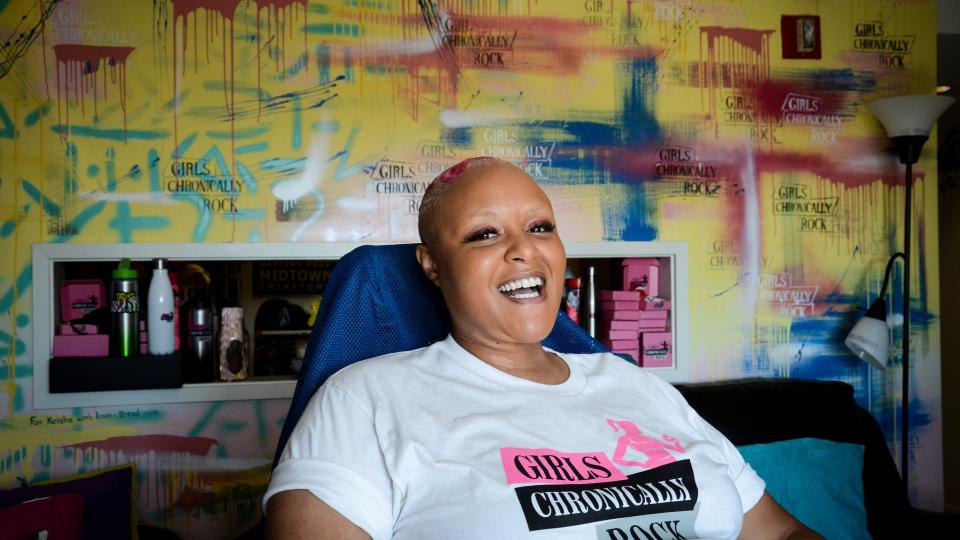 Keisha Greaves
In part 1 of our series about women writing their own history, we met Keisha Greaves who designs a line of t-shirts called Girls Chronically Rock. Keisha designed the shirts after she was diagnosed with Muscular Dystrophy to help inspire others with chronic illnesses to have confidence in themselves.
Keisha's story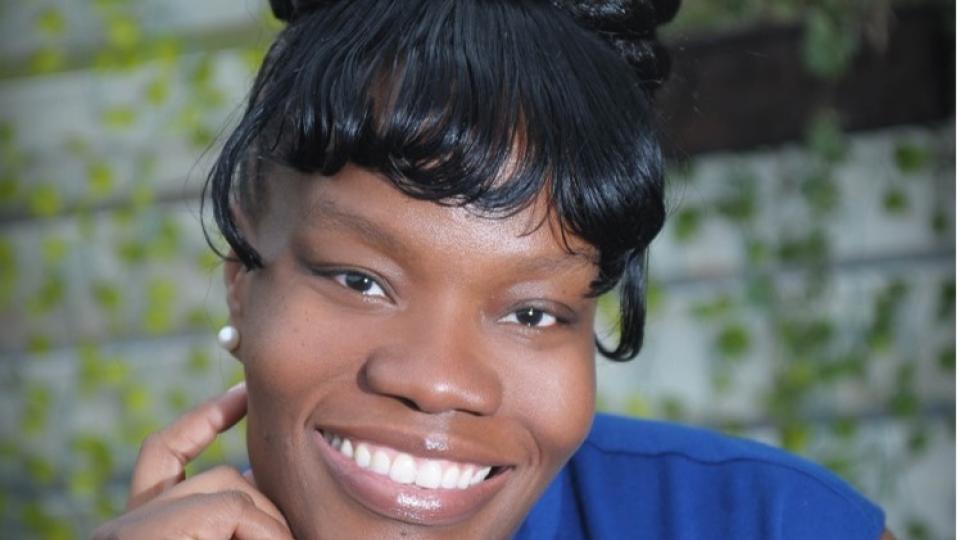 Krishna Powell
In part 3 of our series about women writing their own history, we meet Krishna Powell. In May of 2021, Krishna lost everything following a fire which destroyed her home. Learn how she's getting help from an unexpected source – her cohort members in the Babson College Black Women Entrepreneurial Leadership (BWEL) program.
Krishna's story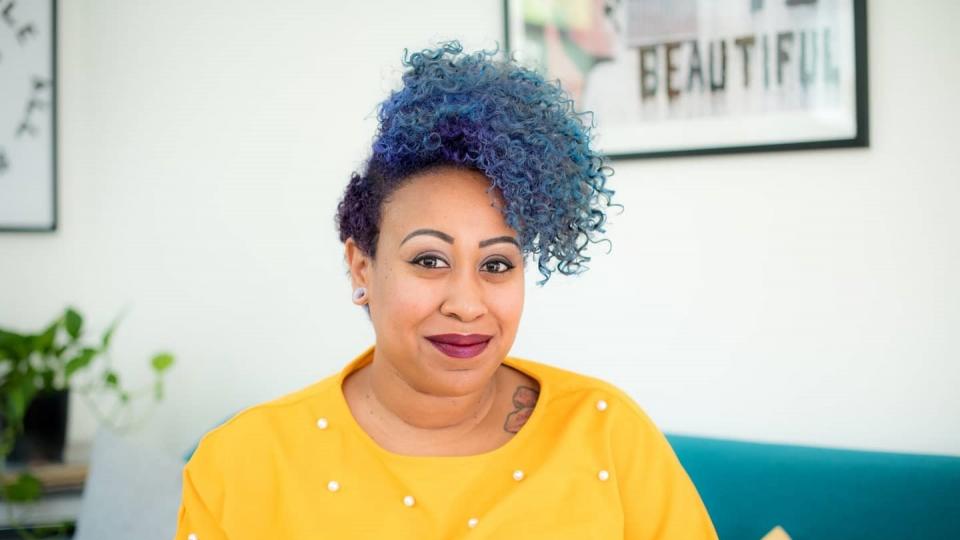 Krystle Rodriguez
In part 4 of our series, we meet Krystle Rodriguez, owner of Hodgepodge Coffeehouse. Learn how she went from stay-at-home mom to pursuing a long-held dream of creating an inclusive community space in the form of a coffee shop thanks to  the Babson College BWEL (Black Women's Entrepreneurial Leadership) program.
Krystle's story