Women entrepreneurs are writing their own history
March is Women's History Month, and we're recognizing the occasion with stories about some of the inspiring women participating in FedEx-sponsored empowerment programs. 
In part 3 of our 4 part series, meet Krishna Powell – owner of HR 4 Your Small Biz and a participant in the Babson College BWEL (Black Women's Entrepreneurial Leadership) program.
FedEx has been a sponsor of Babson College programs for women entrepreneurs since 2017.
"Rising from the ashes" is a familiar literary phrase. And, it's the story of Krishna Powell's life. In May of 2021, fire broke out at her condominium in Delran Township New Jersey. The Human Resources consultant and her daughter made it out in time, but her home was destroyed. "I still have serious health issues from smoke inhalation and carbon monoxide because I had to get to my daughter so we could both get out."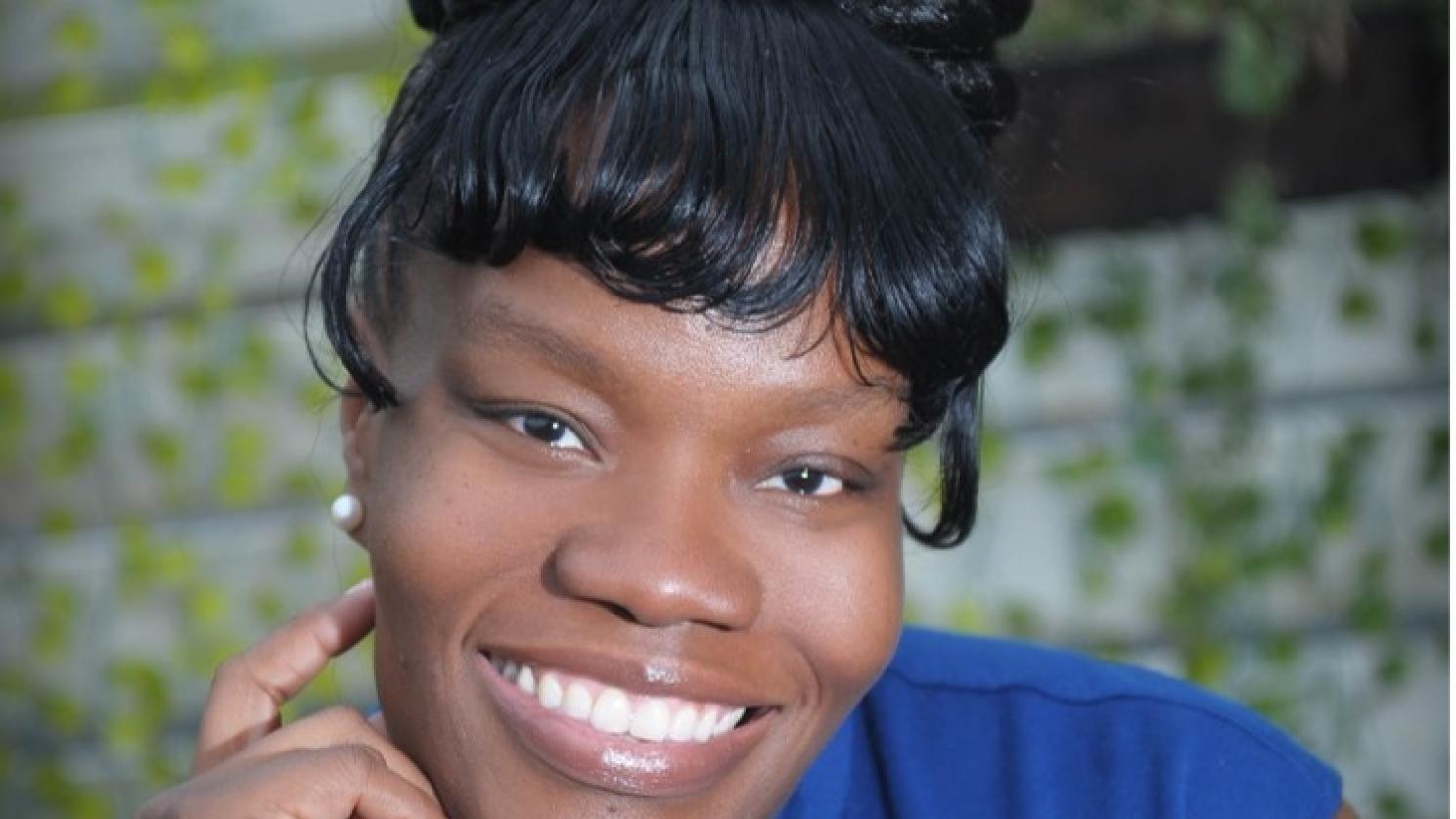 Losing all of your personal possessions in a fire is traumatic enough – but when you own a home-based business, it's even more devastating.  However, she's getting help from an unexpected source – her cohort members in the Babson College Black Women Entrepreneurial Leadership (BWEL) program.
"My BWEL family saved my business, " she says.
BWEL is a business incubator program designed by and for Black women entrepreneurs.  The program offers training, coaching and mentoring on everything from strategic planning and goal-setting, to marketing and accounting.  BWEL was launched in an effort to address the disparity between minority and non-minority women entrepreneurs.  In 2019, minority-owned businesses averaged $65,800 in revenue, compared to non-minority Women-owned businesses which averaged $218,800. 
In Krishna's more than 20 years as a corporate Human Resources professional, she discovered she had a knack for helping young professionals develop. Especially helping them adjust to the world of corporate America.  Dealing with some of the conflicts that often arise between the generations, such as when certain groups may not feel respected or valued.  After 'testing the waters' by doing small consulting jobs on the side, she launched HR 4 Your Small Biz five years ago.
Krishna has created and led talent development programs, multi-generational leadership workshops and coaches small business and corporate clients throughout the United States, Europe and Asia. Her team is made up of contractors and college students, getting college credit for their work.
She knew there were aspects about running her own business where she needed more education.
""When you're the first to become an entrepreneur in your family, there is no template. You're blindly going along and learning some hard lessons that you could have avoided. Things like not hiring someone with expertise in filing business taxes is not wise. Business taxes are totally different from personal taxes. You need someone who truly understands business taxes and can teach you along the way."
Then she decided to be part of the BWEL program after hearing about it from a friend.  She calls it one of the best decisions she ever made.
"BWEL  surrounds you with a  community of women who support you, believe in you, become your biggest cheerleaders."
After her BWEL "sisters" heard about the fire, they jumped into action – loaning her supplies and equipment, checking on her regularly and even starting a fundraising effort.
"I wouldn't be here today without them."
She's still rebuilding the business.  All of her marketing materials such as brochures, business cards, library of reference books were lost in the fire.  And she still needs office equipment including a laptop, printer, recording equipment for producing content videos.
Despite the challenges, she still sees a bright future ahead, with the help of the training and relationships gained through BWEL.  And she has advice for other Black women thinking about become entrepreneurs.
"Get your own BWEL community.  Sure, you can take classes and get advice from a lot of different sources, but BWEL helps you not only understand the "what" of all the aspects of running a business, but the "why" as well. The support a group like BWEL can provide is invaluable."
More stories about women who have participated in the Babson College program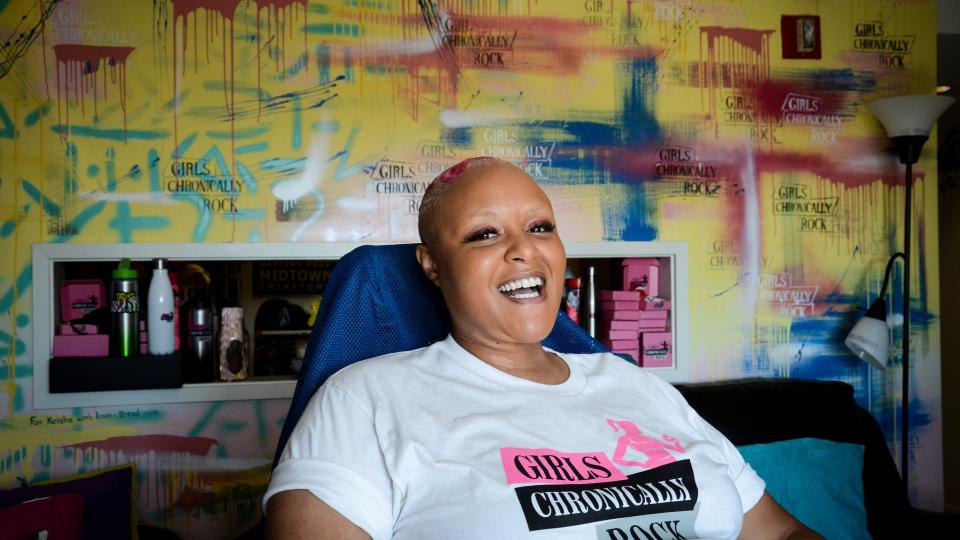 Keisha Greaves
In part 1 of our series about women writing their own history, we met Keisha Greaves who designs a line of t-shirts called Girls Chronically Rock. Keisha designed the shirts after she was diagnosed with Muscular Dystrophy to help inspire others with chronic illnesses to have confidence in themselves.
Keisha's story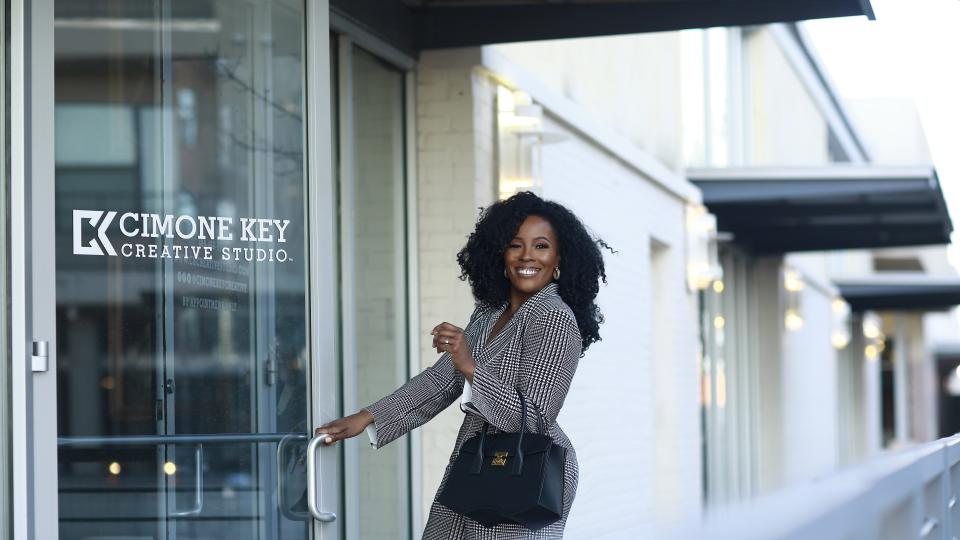 Cimone Key
In part 2 of our series about women writing their own history, we meet Cimone Key. After being declared legally blind at the age of 21, Cimone's mother used her savings to help her daughter receive sight-saving laser surgery. Learn how this experience led her to create Cimone Key Creative Services how the Babson program shaped her purpose
Cimone's story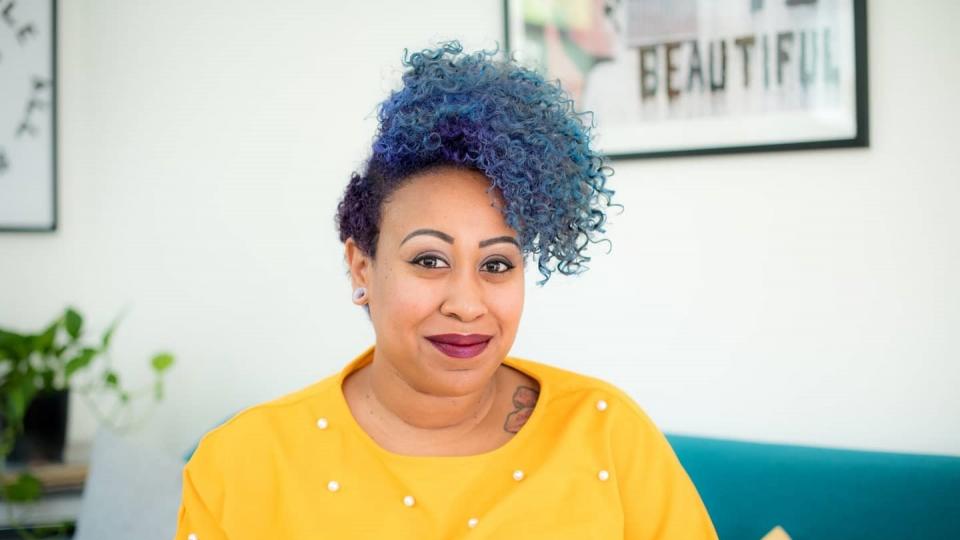 Krystle Rodriguez
In part 4 of our series, meet Krystle Rodriguez–owner of Hodgepodge Coffeehouse and participant in the Babson College BWEL (Black Women's Entrepreneurial Leadership) program.
Krystle's story