Welcome to FedEx Cares
FedEx Cares is our global community engagement program and one way that we live out our purpose of connecting people and possibilities. Our goal is to help make the world a better place through in-kind shipping, volunteering our time and expertise, and charitable giving.
Announcing the 2020 FedEx Cares Report
FedEx Cares delivers connections and resources that help communities solve pressing problems and prepare for what's next. The calendar year 2020 was an unprecedented time for our business and the communities we serve.
We endured many challenges, yet we also collaborated with team members and nonprofit organizations to positively impact communities around the world.
From shipping PPE and the first vaccines to helping small businesses at risk of shutting their doors, to bold sustainability programs and new ways of engaging team members, we have a lot to report and many things for which to be proud.

You can read about these efforts and achievements in the 2020 FedEx Cares Report.
View the full report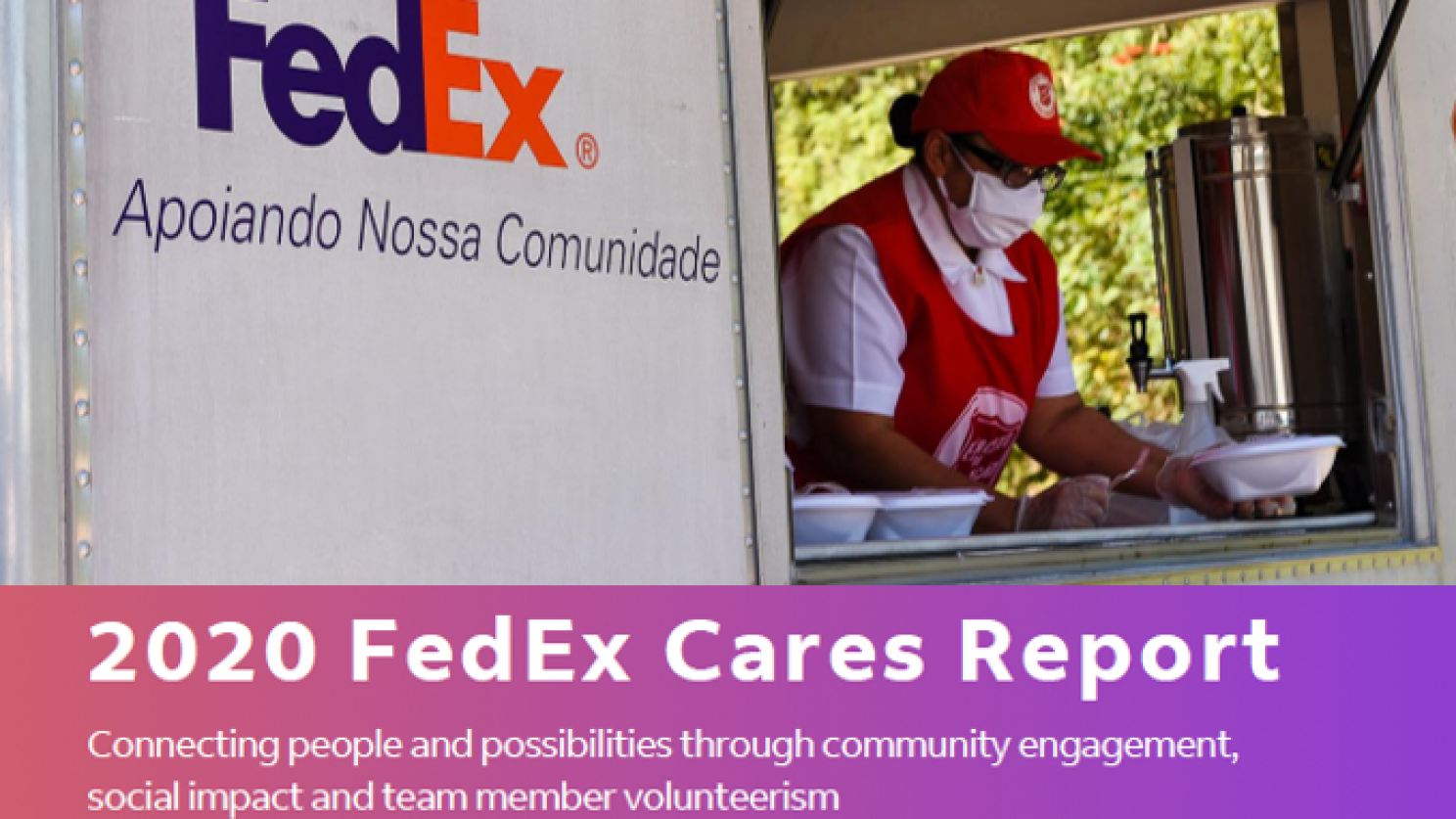 FedEx Cares 50 by 50: delivering hope, change and new possibilities
To celebrate the company's 50th anniversary in 2023, FedEx Cares has set a goal to positively impact 50 million people around the globe. Follow our journey by visiting FedEx Cares 50 by 50, to see how we are enabling hope, change and new possibilities around the world. 
Embracing inclusion to deliver change
We believe a diverse society is a stronger one and strive to ensure our company reflects the many cultures of our workforce, customers and communities we serve around the world. Our work is ongoing; we are committed to being part of the solution that ends systemic racism in our communities.

Learn more about some of our existing diversity & inclusion initiatives at FedEx by clicking in the link below.

View the full report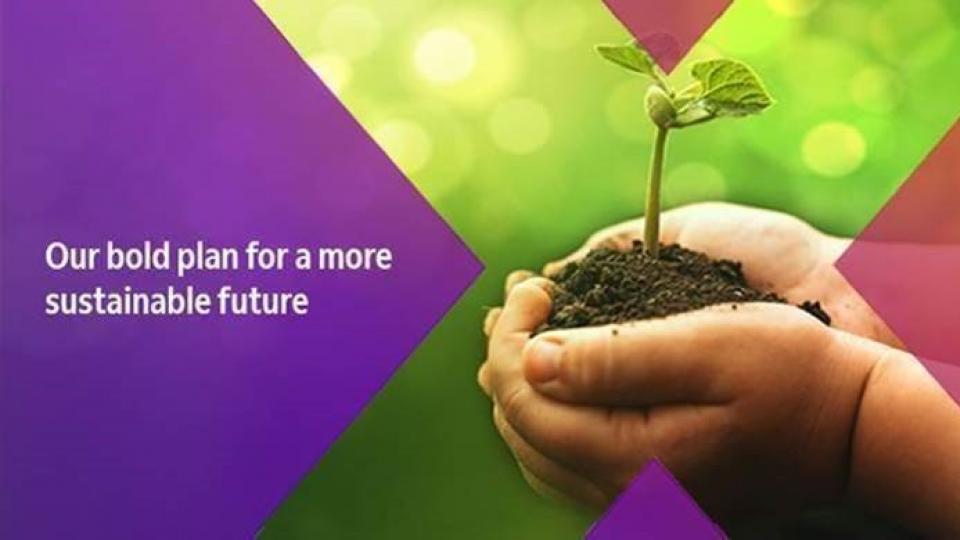 Our target: Carbon neutrality by 2040
Our roots in sustainability run deep. Now we're driving toward what's next: A goal to achieve carbon-neutral operations globally by 2040.

To get there, we're designating more than $2 billion of initial investment in three key areas: vehicle electrification, sustainable energy, and carbon sequestration.
Learn more about Priority Earth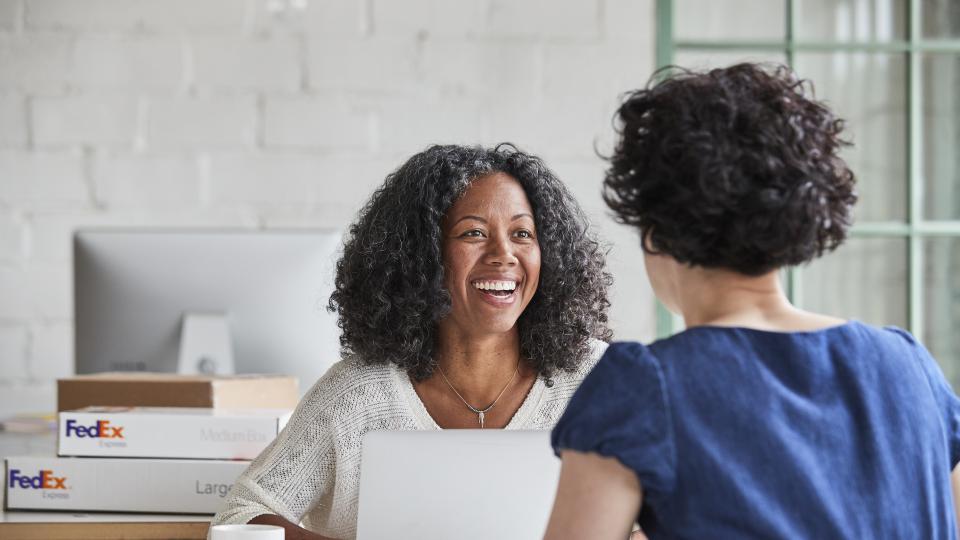 Nonprofit funding
FedEx is committed to supporting the communities we serve by strategically investing our time, resources, and network. We accept funding proposals by invitation only from U.S.-based 501(c)(3) nonprofit organizations and Canadian-based organizations with charitable Business Number registration, and we are unable to respond to individual requests for funding. Priority is assigned to programs that fall within our three core focus areas: Delivering for Good, Sustainable Logistics, and Global Entrepreneurship.

If your organization or project meets the strategic criteria, we will send an invitation to apply during one of our grant cycles. Current grantees can refer to the grant cycle FAQs for more information and reporting expectations.
Nonprofit funding and FAQs