Delivering for Good
Lending our global network and unparalleled logistics expertise to organizations with mission-critical needs in times of disaster and to help communities heal, learn and thrive.
Nonprofit Spotlight
Team Rubicon responds to Hurricane Ian with FedEx support
As a sponsor of their Ready Reserve Fund, FedEx helps Team Rubicon respond to disasters year-round. Currently, Team Rubicon is already serving several vulnerable counties in Florida and in Puerto Rico. Teams are clearing roads of downed trees for first responders and conducting their "core operations" like tarping roofs and mucking/gutting flooded homes of wet debris.
Pictured: Art delaCruz working with Team Rubicon's Route Clearance team to clear debris from roadways in Charlotte County, FL.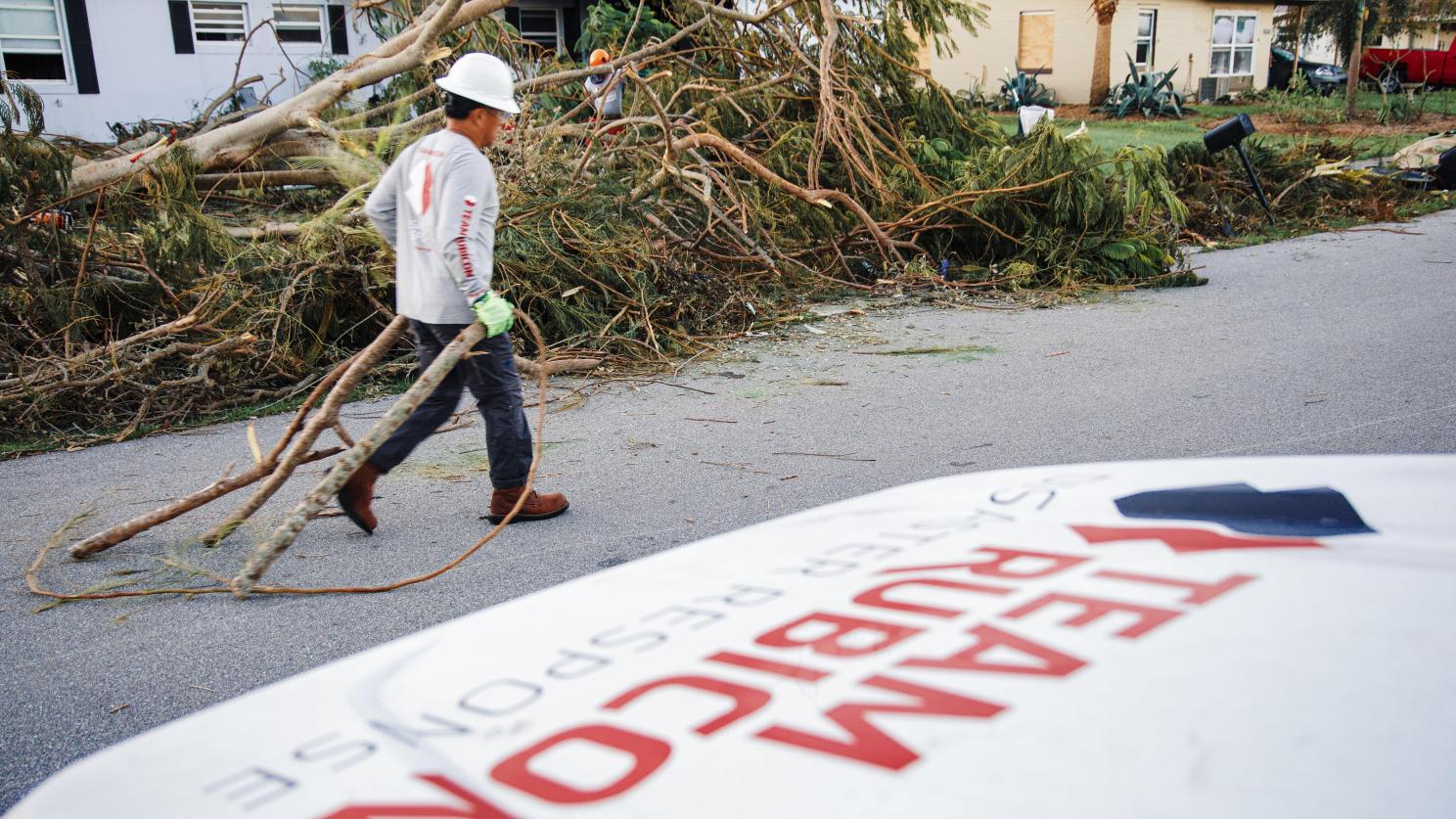 Transporting precious cargo
When it comes to animals in need, FedEx Cares. Whether for a rehoming, medical, or rescue circumstance, FedEx uses its network to help transport precious cargo where it needs to go. Learn more about four feel-good animal shipments FedEx assisted with here.
For decades, FedEx has supported local, national and global relief agencies, helping them save lives and comfort the afflicted. We do this because of our unique capacities. With more than 650 airplanes, and 180,000 vehicles on the world's roads we are able to get lifesaving materials, medicines, and equipment to disaster sites with great speed and precision.