In honor of Global Entrepreneurship Week (GEW, November 14 – 20), FedEx is spotlighting three small businesses who have participated in programs, funded by the company, designed to provide grants and fundamental resources to help businesses that are diverse-owned, veteran-owned and those owned by people with disabilities continue to grow.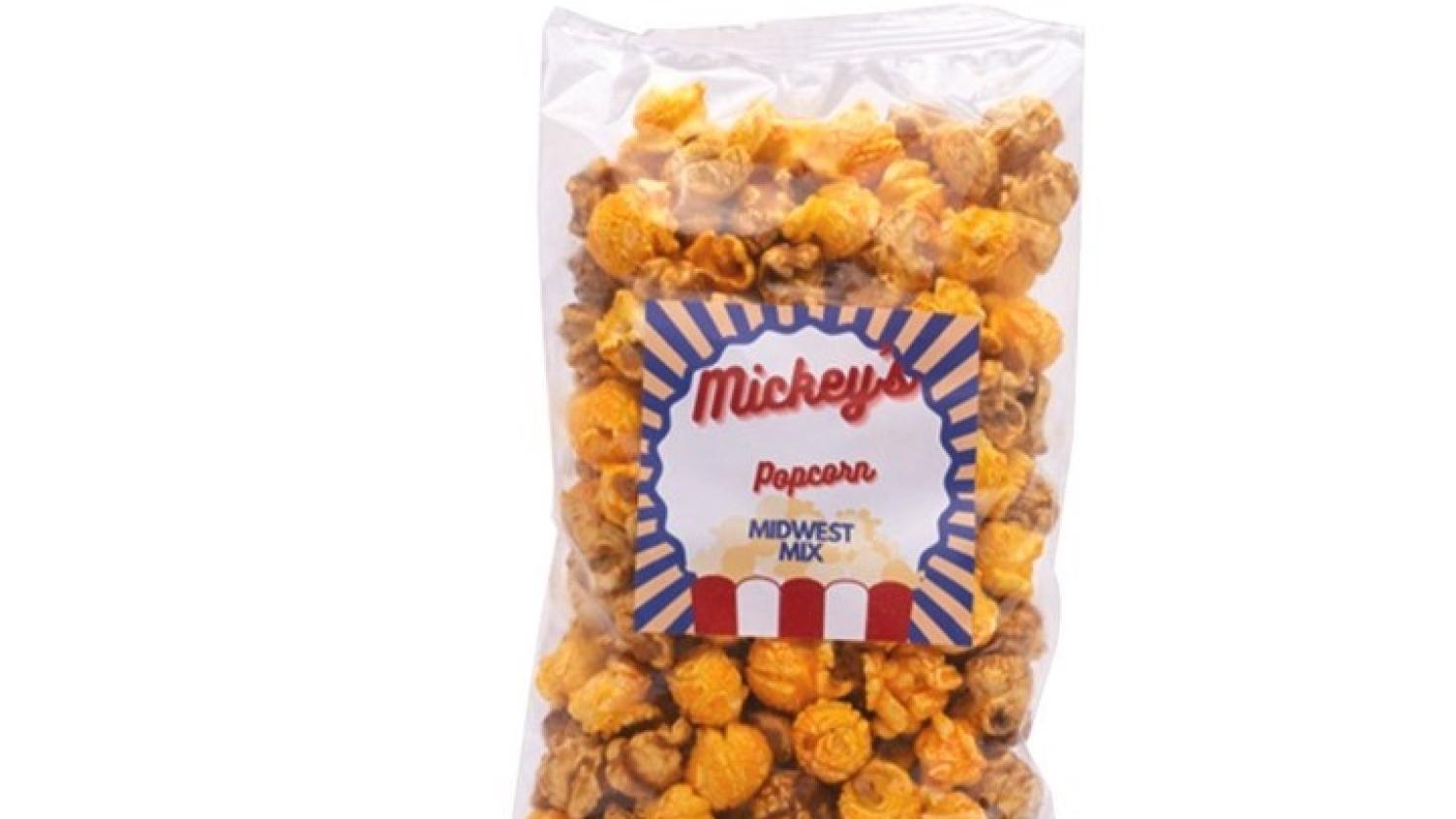 Over 5.4 million businesses in the U.S. are majority owned by women of color, according to the National Association of Women Business Owners (NAWBO). Mickey's Popcorn is a family owned and operated gourmet small-batch popcorn company based in the Greater Memphis and Mississippi Delta community. Dr. Penny Mickey, owner and co-founder, strives to create economic mobility among historically hard-to-serve populations—a group that is close to the hearts of she and her husband.  
Mickey's is a current member of the FedEx E-Commerce Learning Lab. FedEx created the program in collaboration with  Accion Opportunity Fund to help diverse small businesses owners who are looking to develop or expand their e-commerce operations Every program graduate receives $2,000 grants for e-commerce growth plans.
To show its commitment to disadvantaged youth and domestic violence survivors in the community, Mickey's provides paid short-term job placements, with a work-based learning curriculum. This unique business model is designed to help Mickey's employees build skills that prepare them to be workforce ready. 
Mickey's Popcorn Quick Facts:
Name of business: Mickey's Popcorn
Owner/Founder: Dr. Penny Mickey and Kenny Mickey
Location: Greater Memphis, TN and Mississippi Delta Communities
Website: www.mickeyspopcorn.com
Tell us about your business:
We are a female, minority, and family-owned small business that brands itself the "crackerjacks of social consciousness" through our mission of creating gourmet, small-batch popcorn for the greater good.
We partner with local nonprofit organizations, such as YWCA Memphis and the Family Safety Center of Memphis and Shelby County to provide paid short-term job placements to help build employability skills, especially among disadvantaged youth and domestic violence survivors. These quarterly job training sessions offer clients the ability to work in package labeling and handling for order fulfillment for a two-month period. Graduates of this work scheme, known as "Master Poppers," are then assisted in their transition to more permanent work with the help of career coaches to get them back on their feet.
As a survivor of domestic violence with a background in workforce development, I wanted to provide opportunities for survivors by supporting them to safely exit their situations. This also served as the inspiration for us to start our nonprofit the GradUS project, where our mission is to help domestic violence survivors take another step towards economic mobility.
As a co-founder of Mickey's Popcorn, we recently deployed a connected packaging solution that would not only promote the products but also amplify the intangibles of the brand – a commitment to uplifting the local community and elevating our story. By scanning a QR code on the packaging, customers are taken to a landing page containing information about the company, as well as resources for domestic violence survivors.
Mickey's Popcorn crafts specialty flavors such as Oreo, Midwest Mix, Pizza and Flamin' Hot Cheese for kids and adults. The Kentucky bourbon infused caramel popcorn made with top shelf bourbons like Woodford Reserve is all the rave.
What led you to apply for the FedEx E-Commerce Learning Lab and what did you hope to gain by participating in the program?  
We learned about the FedEx E-Commerce Learning Lab through a shared post on LinkedIn. Our goal was to gain insight into developing an e-commerce business strategy. Mickey's Popcorn began as a side hustle, but when we received more and more requests for consumers to purchase our products online, we didn't have that capability. To meet this business demand, we started to price out what it would cost for someone to "shopify" our website, but found it wasn't enough. We realized that we needed to build an e-commerce infrastructure that went beyond our website to have a deeper understanding of what we needed to make it successful.
How did your participation in the program impact your business?  
Throughout our participation in the program, we took advantage of the webinars, and found the one-on-one time offered with industry consultants to be the most beneficial. During these sessions, we were able to talk specifically about our products and customize our e-commerce strategy.
From there, we devised a plan to obtain a commercial property and filed for a Tennessee manufacturing license. Additionally, we established a licensing partnership with a Tennessee distillery to launch a new product line called Tennessee Whiskey Caramel this holiday season, the first of its kind in the market. 
What small business tools and/or resources provided by FedEx have you incorporated into your business?
We utilized the strategies around shipping by establishing flat rate shipping for our B2C clients. When we switched to ship with FedEx, we found that packages were no longer getting lost and were arriving to customers on time, if not earlier than estimated. These two shifts have been very impactful to our business.
What advice would you give other small businesses applying for the FedEx E-Commerce Learning Lab? I would encourage others to take advantage of the opportunity to learn alongside other entrepreneurs while also using the webinars to increase your business savviness.