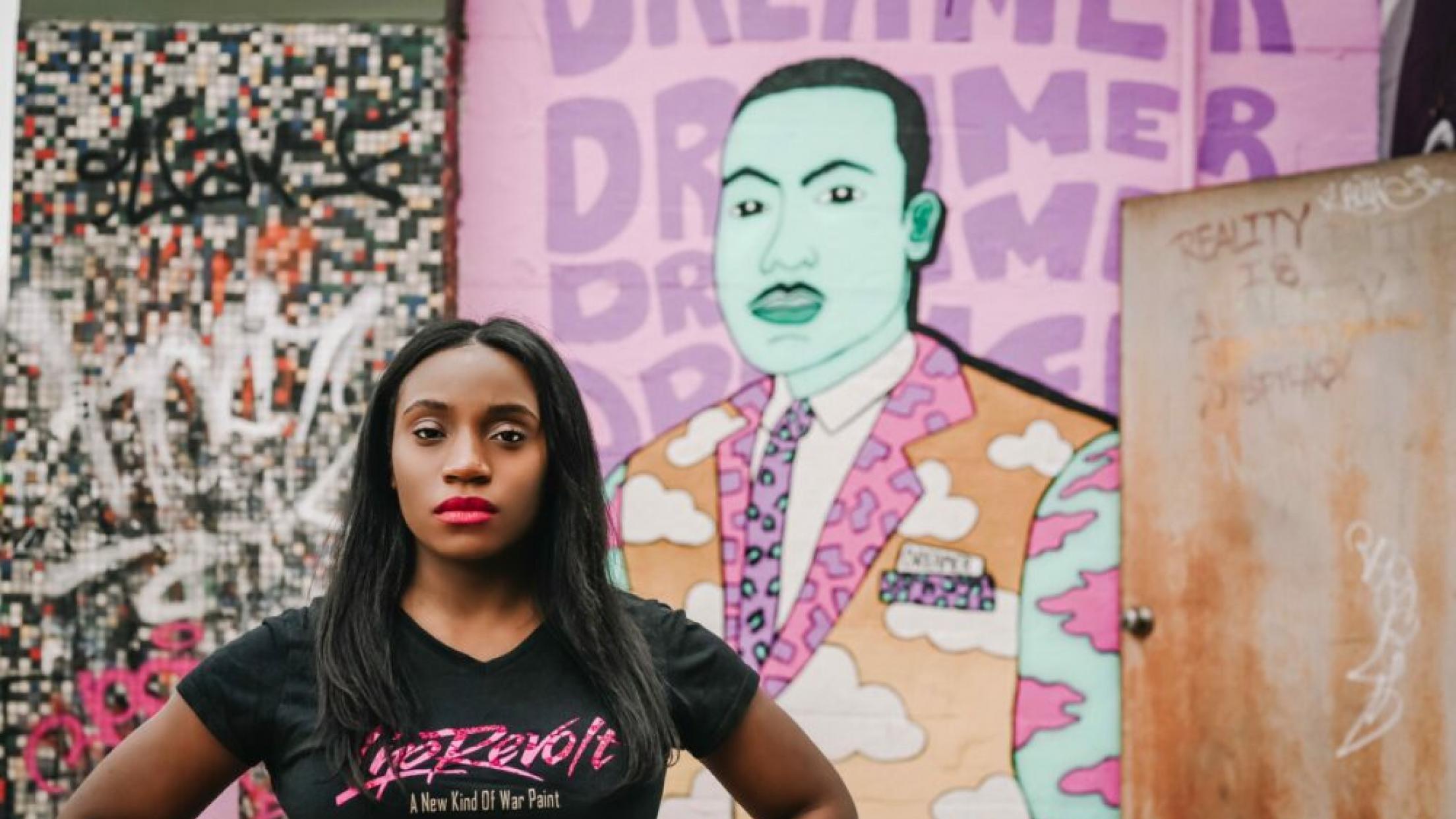 In honor of Women's History Month, FedEx is spotlighting three female-owned businesses who were recently a part of the FedEx E-Commerce Learning Lab, a program created alongside Accion Opportunity Fund to help small businesses owned by women and people of color develop an e-commerce presence. Nearly 40% of female-owned small businesses were started as a result of the pandemic according to Gusto/National Association of Women Business Owners, and of those businesses, 47% were founded by women of color.
Because we're committed to helping women everywhere get the tools they need to succeed, FedEx is opening applications for the second cohort of the FedEx E-Commerce Learning Lab on March 8 through April 1. This program will provide key insights and learning opportunities to help female small business owners venture into e-commerce and expand their reach with customers.
In this three-part series, we'll take a deep look into the first cohort of women, how their experiences have shaped their businesses, and how their journey to success is helping them to uplift other women and minority communities along the way.
The first business spotlight comes from Courtney Wright's LipRevolt. Based in Atlanta, LipRevolt is a cosmetic brand that caters to individuals who identify as women or gender nonconforming, especially women of color, willing to fight for what they believe in and are not afraid to speak up for others. LipRevolt seeks to promote social activism and the belief that you can inspire change and look amazing while doing it. To show their commitment to racial equality, LGBTQ rights, and women's empowerment, 10% of direct LipRevolt sales are donated to women's rights organizations and initiatives that support racial equality and the LGBTQ community. 
Name of business: LipRevolt Owner/Founder: Courtney Wright Location: Atlanta, GA Website: liprevolt.com and fundraising.liprevolt.com Social media handles: Twitter: @LipRevolt Instagram: @LipRevolt Facebook: @LipRevolt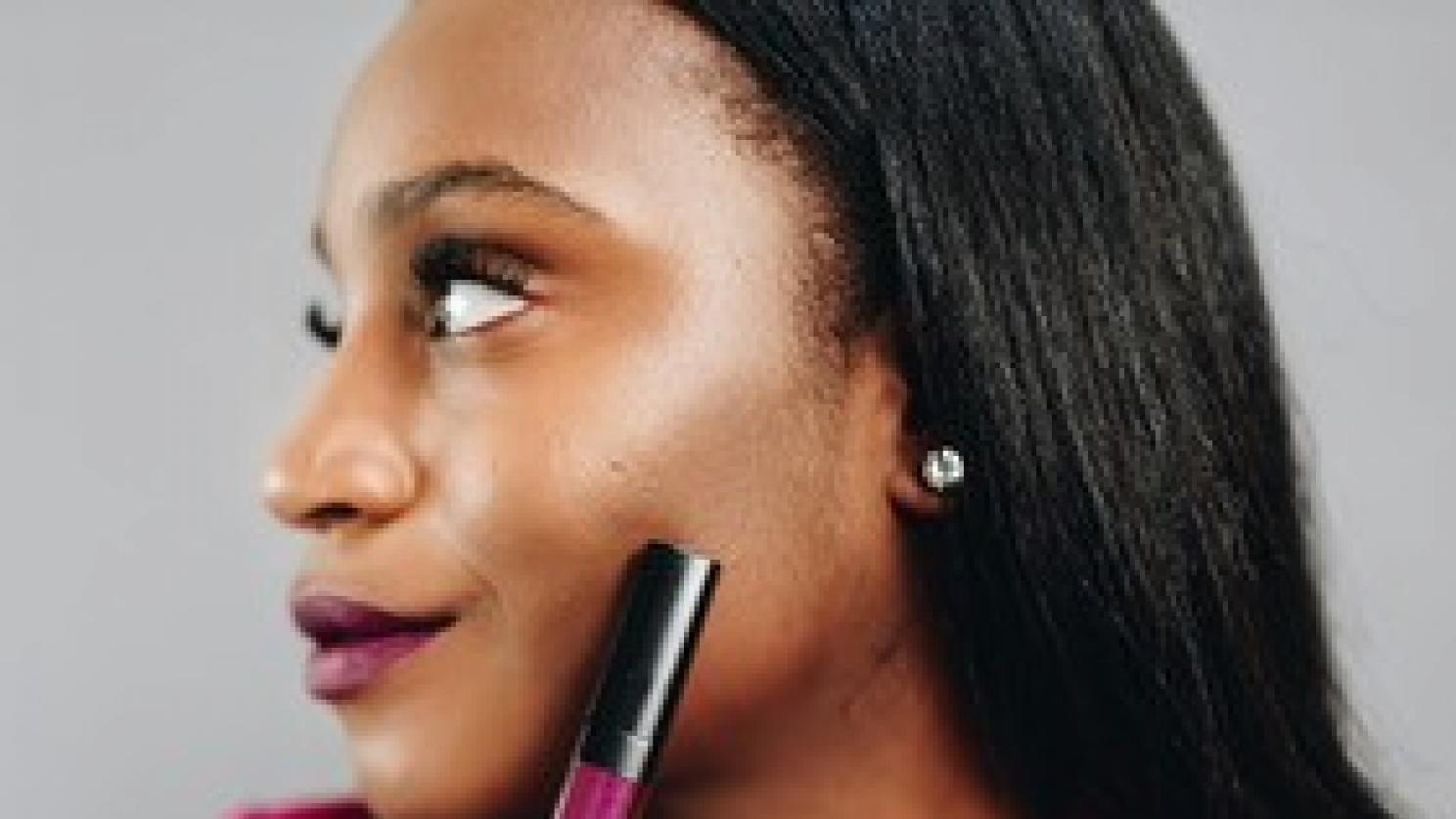 Tell us about your business:  
Hello! My name is Courtney Wright and I am the Founder of LipRevolt! LipRevolt is a fundraising company and beauty brand specializing in high-quality, inclusive lipstick and lip gloss that raises needed funds for non-profit organizations, schools, sororities, and other groups through virtual lipstick fundraisers. I started LipRevolt to bridge the gap between beauty, activism, and community service. LipRevolt is my way of changing the world through beauty. Life experiences have taught me the power of lipstick and I want to help others feel that same power and become more confident, assertive, and revolutionary with each lipstick swipe from my brand.
How was your business impacted during the pandemic?
LipRevolt launched in the heart of the pandemic when mask mandates covered our customer's lips and stay-at-home orders prevented beauty lovers from leaving the house. Unfortunately, this reduced the use of lipstick amongst our buyers and drastically impacted sales. We also experienced some supply chain disruptions due to the pandemic. Luckily, I learned to remain agile and resilient as a business owner and learned to embrace the art of pivoting.
What led you to apply for the FedEx E-Commerce Learning Lab and what did you hope to gain by participating in the program?
I applied to the FedEx E-Commerce Learning Lab because I knew I wanted to get some extra assistance with how to market my brand and grow an audience in a virtual environment. I didn't want to waste money trying to determine what would work for my brand without expert help. I needed to know exactly who my customers were, how to meet their needs and determine how to reach these individuals during the biggest shopping events of the year. They definitely helped me do just that.
What were the most impactful lessons and/or sessions from the program?
The Fedex E-Commerce Learning Lab with 37 Oaks and AOF helped my business truly hone in on my unique value proposition, my inventory management, and marketing techniques. It allowed me to identify weaknesses in my business processes and to test the waters on some marketing tactics while they handled the logistics involved with fulfillment.
How did the program contribute to a successful holiday season?
To kick off the program, 37 Oaks provided us with courses like Driving E-commerce Conversion, E-commerce Marketing Strategy, and Driving E-commerce Awareness to ensure we had a solid business foundation. Closer to the holidays, we had sessions to discuss our specific holiday strategies, determine which days would be most profitable for us, and to ensure that everyone was committing to the work. By following the strategies provided, I was able to reach my most profitable month for LipRevolt last holiday season!
What have you applied or incorporated into your business since graduating from the program?
Since graduating from the program, I have continued to use the teachings to guide my marketing and business plan. I have also used the sales cycle, which we learned about in depth, to find, attain, and retain customers. I've been marketing the fundraising arm of LipRevolt Fundraising heavily using what I was taught in the program and hope that it brings many more fundraising clients.
What advice do you have for other woman-owned small businesses who are considering applying to this program?
Stay the course and don't quit. Rome wasn't built in a day and most businesses aren't either. In the social media age, it seems like businesses are receiving instant success but that isn't the reality for us all. If you notice that you need a bit more guidance to get off the ground, that's okay! Get the guidance and be ready for massive growth. That guidance can come from the FedEx E-Commerce Learning Lab! I can attest to that!
***Photos courtesy of Courtney Wright