In honor of Global Entrepreneurship Week (GEW, November 14 – 20), FedEx is spotlighting three small businesses who have participated in programs, funded by the company, designed to provide grants and fundamental resources to help businesses that are diverse-owned, veteran-owned and those owned by people with disabilities continue to grow.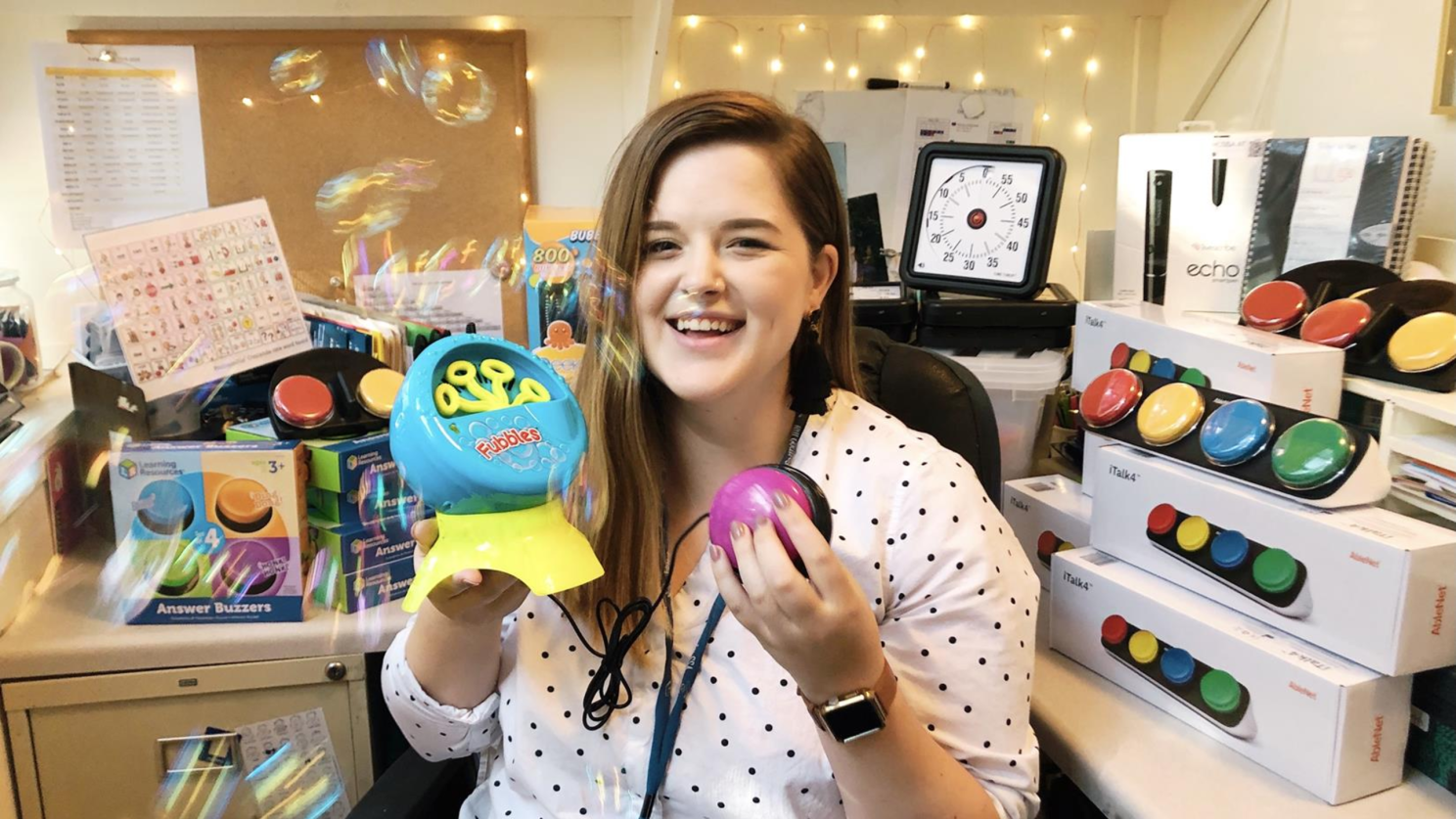 Over 1.8 million small businesses in the U.S. are owned by people with disabilities, according to the U.S. Census Bureau. The FedEx Entrepreneur Fund is a new initiative designed to uplift veterans and small business owners with disabilities by providing access to funding, resources and networks needed to succeed. The fund provides grants of $10,000 each to the 30 small businesses selected, for a total of $300,000, in collaboration with Hello Alice and Global Entrepreneurship Network (GEN).
Hannah Heimbaugh, a speech-language pathologist and assistive technology specialist living with ADHD, anxiety, and depression, created AdaptAbilites in 2019 to provide accessible and affordable switch adapted toys and devices for all age groups and offer those with special needs "independence through innovation." The company aims to stay at the forefront of innovation when it comes to children's toys to ensure they are available and accessible for everyone, while also growing along with their customers. To further expand offerings, Heimbaugh is now working with 3D printing technology to create affordable switches and mounts that are tailored to each customer's needs.
AdaptAbilities Quick Facts:
Business Name: AdaptAbilites
Owner/Founder: Hannah Heimbaugh
Location: Waco, Texas
Website: www.adaptabilities.net
Social media handles: 
Please share a brief overview about your business and the products you sell. 
AdaptAbilities started in 2019 to meet a need in the switch adapted toy market. Large toy manufacturers simply don't make toys that are accessible for everyone, so they have to be adapted with a larger on/off button called an accessibility switch. If you've ever searched online for switch adapted toys, you know they're double the price of their non-adapted counterparts, regularly well over $100!
Before AdaptAbilities came on the market, the few commercially available switch adapted toys that existed were often simple and outdated, lagging behind the latest toy trends. They also tended to be targeted towards children 10 years old and younger, leaving older kids and adults without the same options. AdaptAbilities strives to face these issues head-on by providing affordable switch adapted toys and devices that serve all age ranges, giving anyone with special needs the accessibility they deserve. 
As a speech-language pathologist and assistive technology specialist living with ADHD, anxiety, and depression, I know how important it is to have access to the right tools to make daily living tasks easier. For the past five years, I was working with a rural special education co-operative north of Waco, TX. I oversaw the Assistive Technology services for eleven different school districts and provided speech therapy services for one of those school districts.  
Many of my speech therapy students were medically fragile or had complex communication needs, so I typically used a lot of medical equipment, like AAC (alternative and augmentative communication) devices and switch adapted toys with my students who didn't have the physical or cognitive abilities to activate typical toys. However, at the time, there were only a couple companies that manufactured these adapted toys, and they were selling them for well over $100 each. Because I had such a hard time finding switch adapted toys for my students that I could afford, I decided to learn how to create them myself, and quickly fell in love with making switch adapted toys.  
I opened my Etsy shop, AdaptAbilities, in April 2019 as more of a hobby. In the past three and a half years, it has quickly grown to become my full-time job. I have learned so much from interacting with my customers, which include people with disabilities, parents and grandparents of children with disabilities, caregivers, occupational therapists, speech therapists, special education teachers, and hospital administrators. I hope to continue to grow my business to support these individuals by increasing their independence and quality of life in an affordable and accessible way. 
What are some challenges your company has faced? 
Like many companies during this time, a lot of our challenges have come from supply chain issues. The raw materials that we need to make our products can be difficult to source in large quantities without having significant capital available to import from international distributors.  
Additionally, we faced a new challenge last year during the holiday season. Currently, I run my business from my home as the sole employee. We saw a large rise in the number of orders placed during last year's cyber week, however, we weren't prepared for the influx of orders, so we ended up having to stop taking holiday orders a lot earlier than we had initially anticipated because we didn't have the capacity to fulfill them on time.  
What led you to apply for the FedEx Entrepreneur Fund? 
In preparing for our busiest time of year, I was determined to find funding for our company to help us stay on top of our orders this time. I found out about the FedEx Entrepreneur Fund through HelloAlice.com and after reading about how one of the things they were looking for were business owners with disabilities, like myself, I knew it was a perfect fit. I think it's amazing to see a company as big as FedEx that is willing to support people with disabilities in an empowering way. There's a lot of misconception and stigma around people with disabilities and their ability to work, much less own a business. It's important to show what those with disabilities are doing to positively impact their communities through their work and change the stigma around employing disabled people. Disability does not mean inability! 
How do you plan on using the grant money? 
With the funding from this grant, I would love to hire at least some employees to assist in the manufacturing and distribution of my products during the upcoming holiday season. This would help get me through my two busiest months of the year, November and December, and hopefully maintain enough capacity to not have to cut off orders too early. 
I hope to primarily employ individuals with disabilities, like myself. There is a large need in my community for employment opportunities for people with disabilities. As a therapist whose passion is to help others find tools to increase their independence, I feel strongly about fostering a work environment that is accommodating to the needs of others. Employment with AdaptAbilities would be structured to provide a flexible work environment, such as remote work and the option to work from home, clearly defined task steps and expectations, and intentionally sourcing candidates that have firsthand knowledge of the challenges faced by our customers regarding accessibility.  
What small business tools and/or resources provided by FedEx are you planning to utilize? 
FedEx has tons of great articles on their website with tips and resources for small businesses. I'm currently utilizing their report for Holiday Season Spending Trends to plan for this upcoming holiday season.