The celebration of the LGBTQ+ community, often referred to as June Pride Month, began in June of 1970, one year following the Stonewall Riots in New York City. For the past 50+ years, June has served as the month when many cities around the world bring recognition to the dignity, equality, and visibility of those who identify as lesbian, gay, bisexual, transgender, queer, non-binary, and more.
As our President and CEO Raj Subramaniam recently stated in the 2023 FedEx ESG Report, "Our diversity, equity, and inclusion (DEI) commitments are aligned with our shared culture values and guided by the absolute belief that everyone deserves to be themselves and see themselves at FedEx."
Today, there are six employee resource groups (and growing) around the world, creating programs and community that support LGBTQ+ team members to bring their best and true selves to the workplace. FedEx has also been investing in the causes and organizations important to the community, whether through healthcare, anti-bias training, mental health resources, or education.
FedEx made the first donations in 2005 to Gay Men's Health Crisis in New York City, Community AIDS Resources in Miami, the Gay and Lesbian Community Center of the Ozarks, and AIDS/Lifecycle. In fact, we've supported the 545-mile ride for nearly 20 years with over $500,000 in cash and in-kind shipping. FedEx also delivered the AIDS Quilt memorial twice, supported the Miami AIDS Ride, and has provided support to Orlando and Colorado Springs following tragedies in each of those communities.
FedEx expanded its support of the LGBTQ+ community in 2017 and since then, has donated nearly $2 million to LGBTQ+ causes around the world, including:
More information about our support of LGBTQ organizations is available here: LGBTQ+ Fact Sheet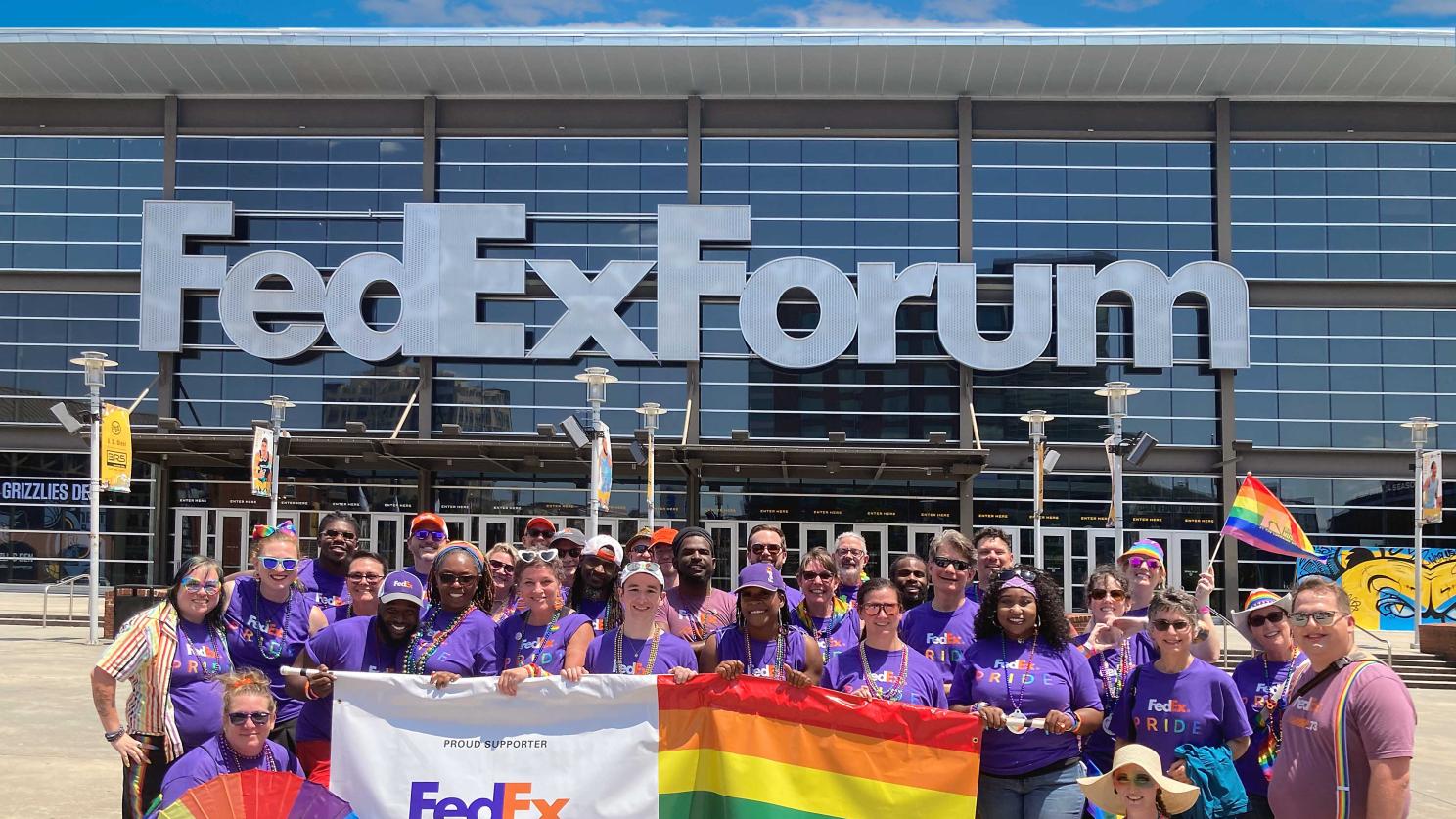 This June, FedEx celebrates our LGBTQ+ team members and their allies for making us a great place to work. We value their contributions and are proud to support the community.