FedEx volunteers package thousands of meals to help end hunger
FedEx celebrates packaging of millionth meal with Rise Against Hunger
In January, FedEx volunteers across the U.S. participated in a day of service to honor the legacy of Dr. Martin Luther King, Jr.
Over 700 volunteers collaborated with Rise Against Hunger, an international humanitarian organization working to end global hunger, to pack 170,000 meals across nine U.S. cities. The cities included Atlanta, Georgia; Houston, Texas; Indianapolis, Indiana; Los Angeles, California; Southaven, Mississippi; Newark, New Jersey; Orlando, Florida; Pittsburgh, Pennsylvania; and Lorton, Virginia.
This year's events marked a special milestone - the one millionth meal packaged by FedEx team members in our nine-year relationship with Rise Against Hunger.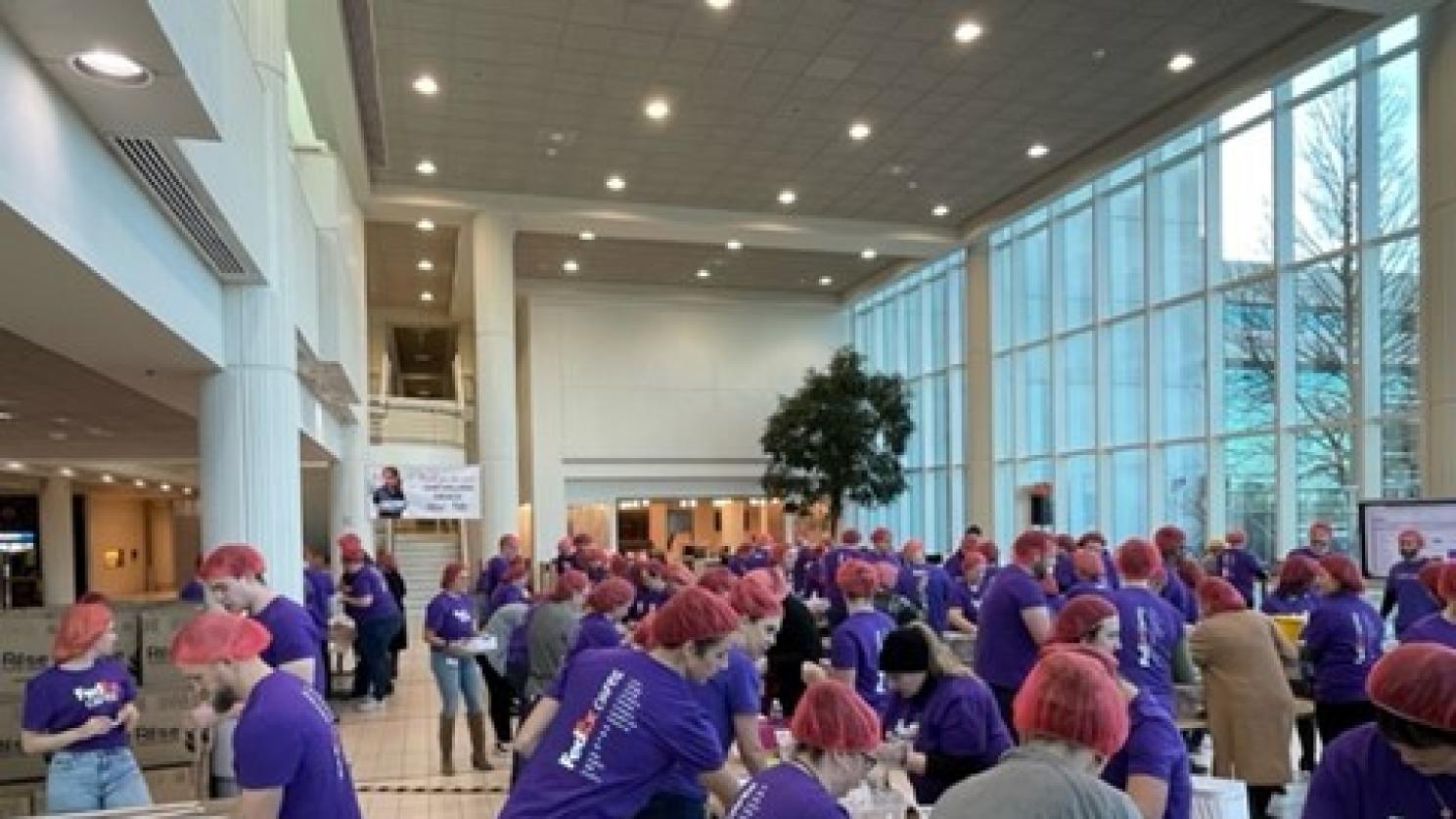 "FedEx team members are committed to making an impact in the communities where we live and work, and volunteering is a powerful part of this commitment," said Jenny Robertson, Senior Vice President of Integrated Marketing and Communications, FedEx Services. "We are proud to work with Rise Against Hunger to provide thousands of meals at events across the country, including our millionth meal this MLK Day."
Rise Against Hunger has been fulfilling its commitment to end hunger for more than 25 years. Since 1998, the organization has coordinated the distribution of food and other critical assistance to children and families in countries all over the world. To date, Rise Against Hunger has facilitated the packaging of more than 540 million meals distributed to countries around the world.
Through our FedEx Cares program, FedEx is committed to building strong local communities where our team members live and work. Visit fedexcares.com for more information.
Highlights from our 2023 events
Atlanta
The first city to hold a FedEx meal packaging event with Rise Against Hunger, Atlanta leads the way with a total of 162,000 meals packaged by almost 700 volunteers in nine years. A big thanks to Carrine Shaw, FedEx Ground for coordinating the event.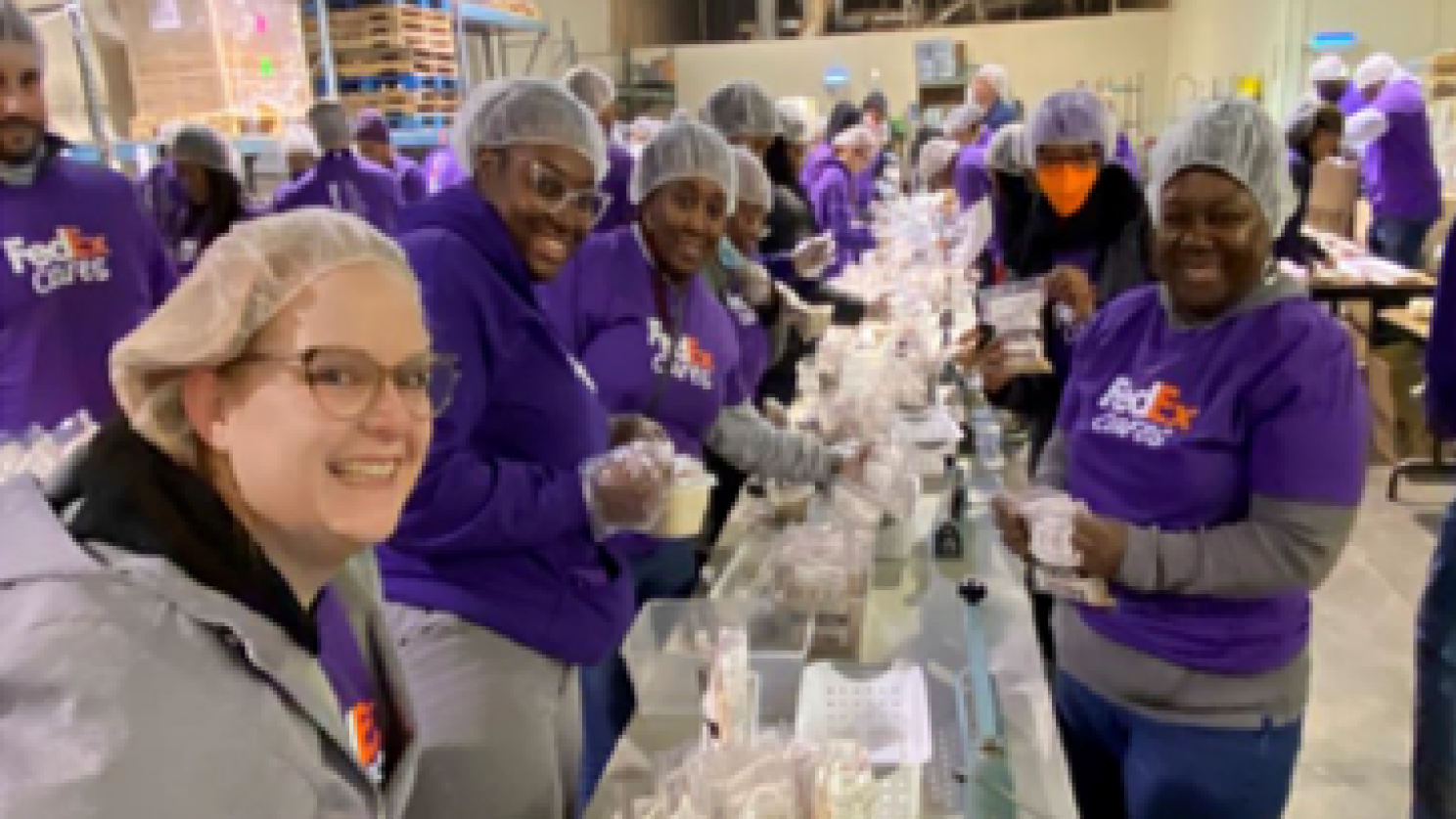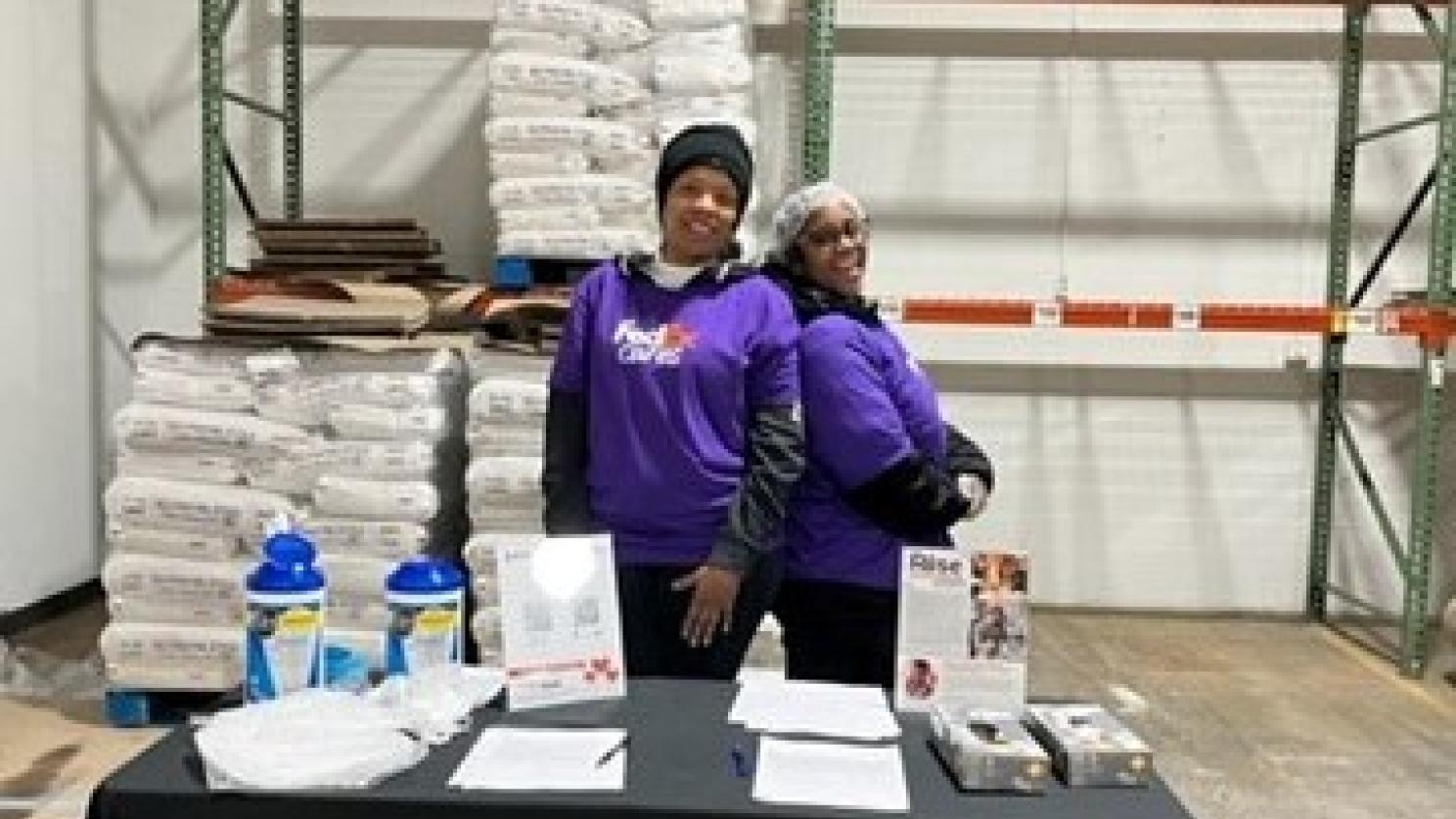 Indianapolis
Volunteers in Indianapolis come from across all operating companies to support this event. It's a great chance to meet new people while helping provide food for those in need.
To date, Indianapolis volunteers have packaged almost 112,000 meals to contribute to the over one million meals packaged by FedEx across all markets. Nita McKay and Dana Washington, FedEx Ground, led this year's events and they love to help support community efforts.
Memphis
For many, MLK Day provides a perfect opportunity to volunteer together. In the Memphis area, many of our sales teams return year after year to help package meals with Rise Against Hunger. According to Scott Steele, who is a member of one of those sales teams, "It's a great opportunity to work together to give back to communities in need."
Over 170 volunteers packaged 30,000 meals in Memphis this year, bringing the total meals packaged to 142,560 since Memphis began holding this event.
Thank you to Scott Steele for providing amazing images from the event.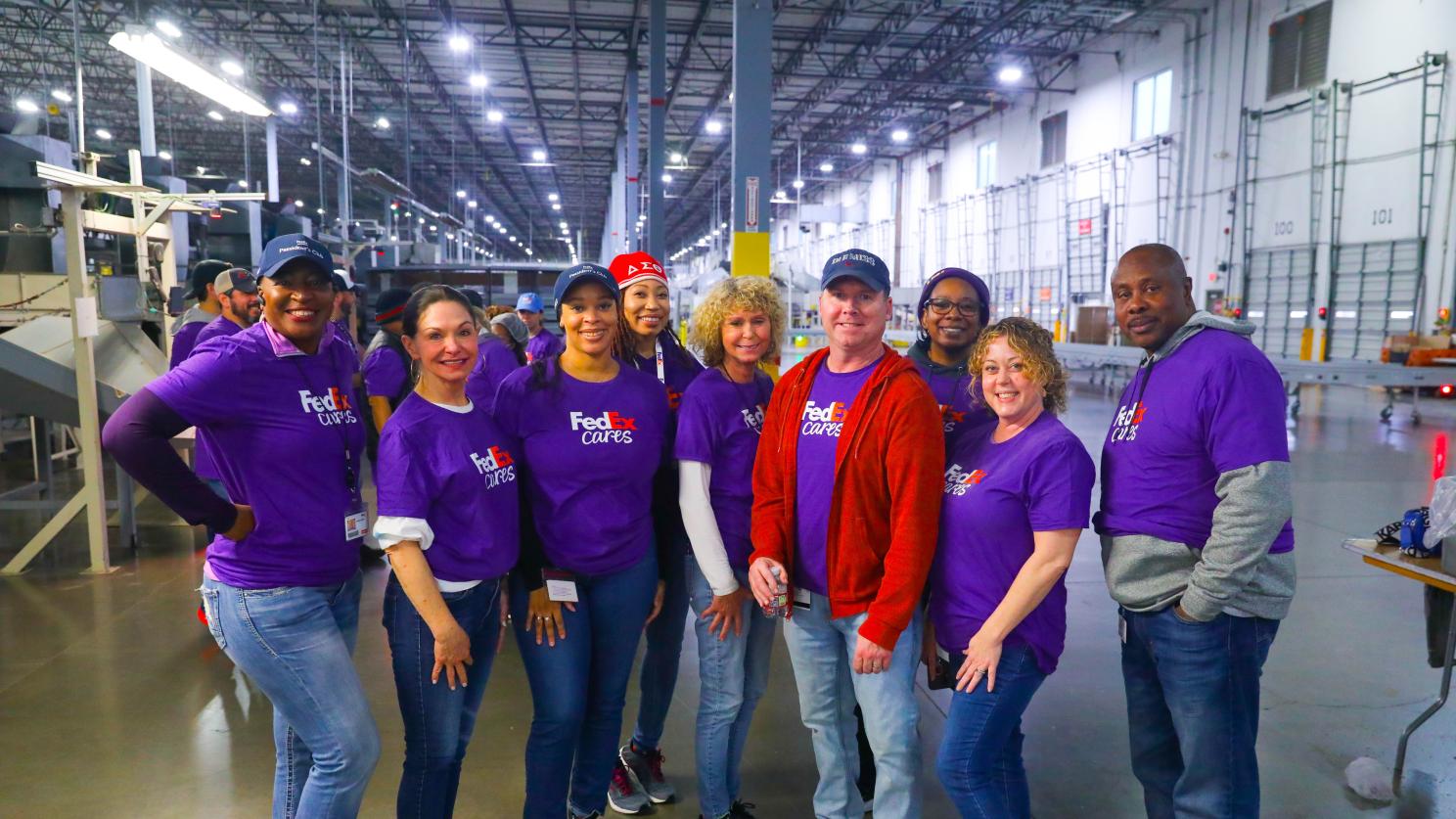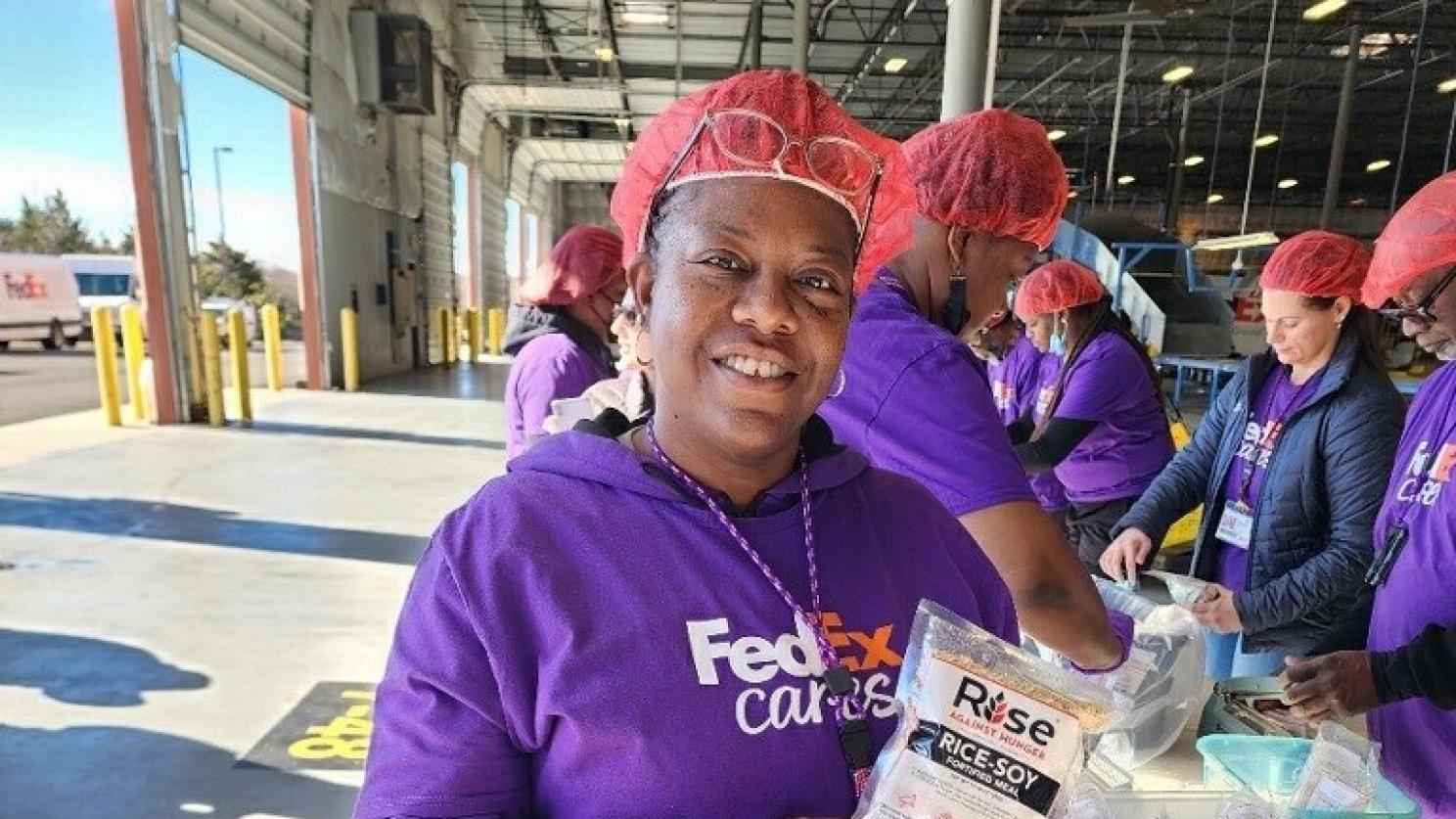 Lorton, VA (D.C. market) 
Over 40 volunteers in the D.C. area packaged 10,000 meals to support the mission of Rise Against Hunger.
One of those volunteers, Anita Brower, FedEx Services, has volunteered every year that the D.C. market has hosted the event.  Anita is a very active volunteer for the D.C. market and states "I'm very fortunate that I never had to worry where my next meal was coming from."
Pittsburgh
In Pittsburgh, John Smith, President and CEO of FedEx Ground, and Carlos Etheredge, SVP HR of FedEx Ground, welcomed over 160 team members gathered at the FedEx Ground headquarters in Pittsburgh to package 30,000 meals for Rise Against Hunger.  This year's event marks the one millionth meal packaged by FedEx team members in the collaboration with Rise Against Hunger over the past nine years.
A special thanks to Rachee Powell and Tammy Heirendt for leading the event.