Working together to bring health and hope worldwide
By Shelley Wenk, International Medical Corps
At International Medical Corps, our teams have been responding to disaster and crisis for decades—in some of the most remote and difficult locations around the world. We're committed to being there, no matter where, when lifesaving help is urgently needed.
That's why, when a devastating magnitude 7.2-magnitude earthquake rocked Haiti in August of 2021, damaging more than half of health facilities in the area and leaving more that 650,000 people in need of emergency assistance, one of our fist calls was to our friends at FedEx.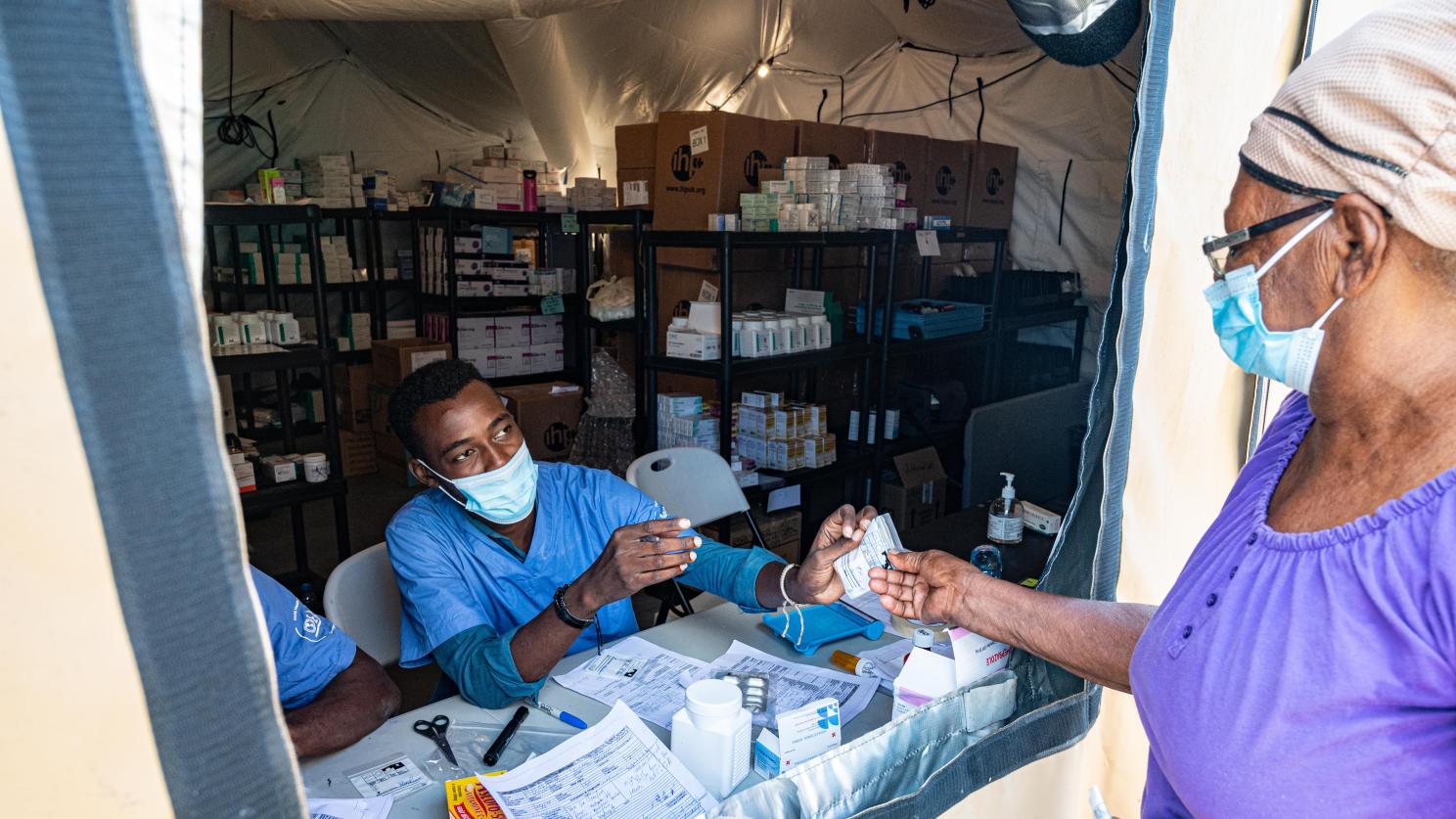 "The combination of it being an isolated location, with only a couple of ways in and out—mixed with gang presence and widespread damage to roads, airports and seaports—made it really, really hard to get supplies, equipment and personnel into the area," says Dr. John Roberts, who led our emergency response.
With support from FedEx, we arrived in Aquin, on Haiti's southwest coast, with 143 pallets of supplies—including our 20,800-square-foot emergency field hospital. Within days, our team of medical volunteers were treating more than 100 patients a day.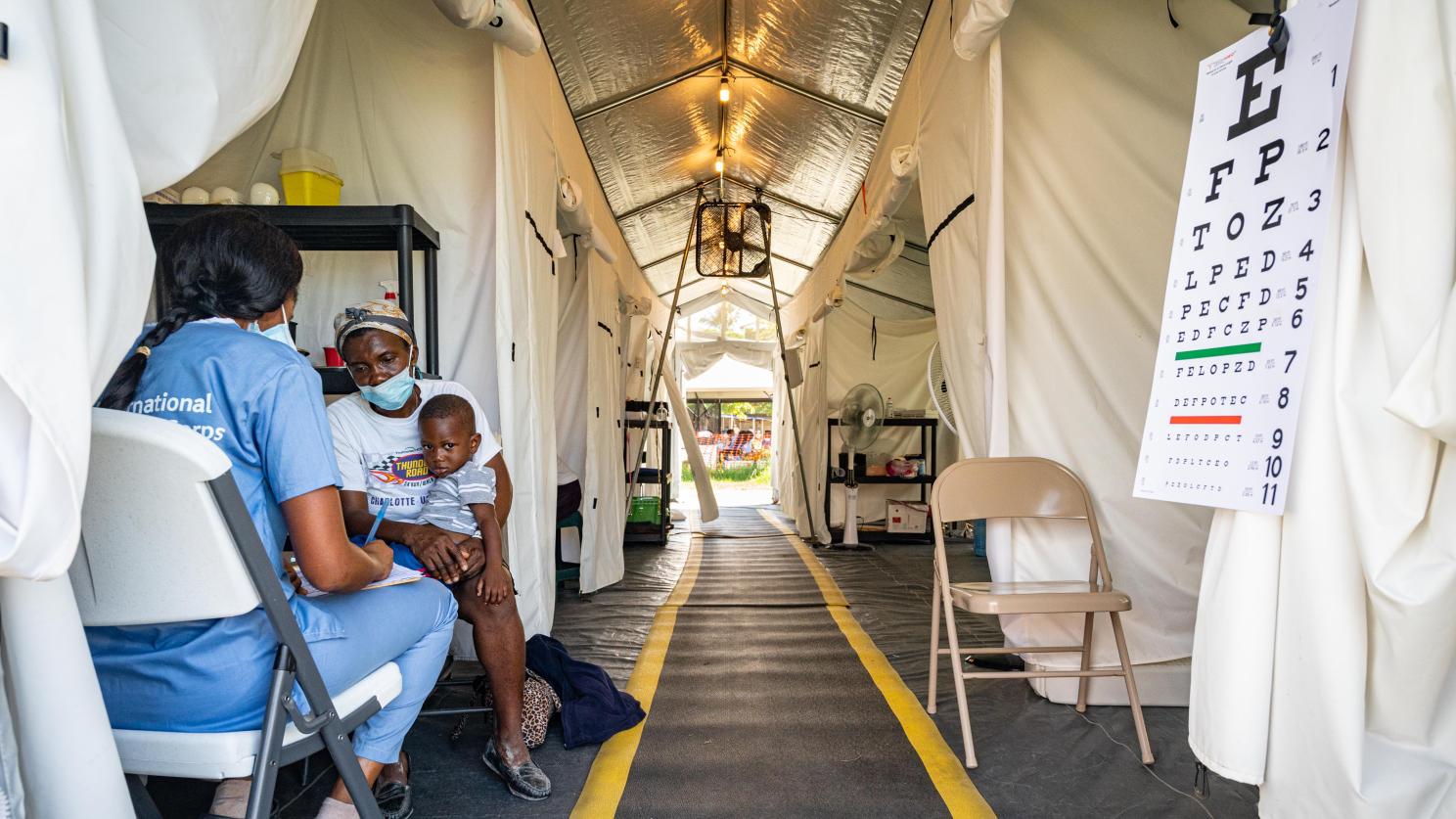 From experience, we know that speed saves lives—that when disaster strikes, minutes can make the difference between life and death. When lives hang in the balance, we depend on FedEx to help us get there fast, as it did after Hurricane Ian—one of the strongest hurricanes on record to hit the US—made landfall in September 2022. The storm damaged and disabled health facilities, knocked out power and closed businesses—including doctor's offices. Thanks to supplies delivered to the disaster zone by FedEx, International Medical Corps was able to quickly set up a mobile medical unit to provide free services in Port Charlotte, Florida. Volunteer doctors and nurses heard patients say again and again, "I couldn't reach my doctor" and "the wait at the ER was hours."
"International Medical Corps stands ready to respond, thanks to the one-of-a-kind logistics capability of FedEx," said Ronny Elfassy, International Medical Corps' Emergency Response Logistics Specialist. "They've helped us deliver supplies in the aftermath of recent earthquakes in Türkiye and Syria, COVID-19, 2019's Hurricane Dorian, 2017's Hurricane Maria, recurring Ebola outbreaks in the DRC and much, much more."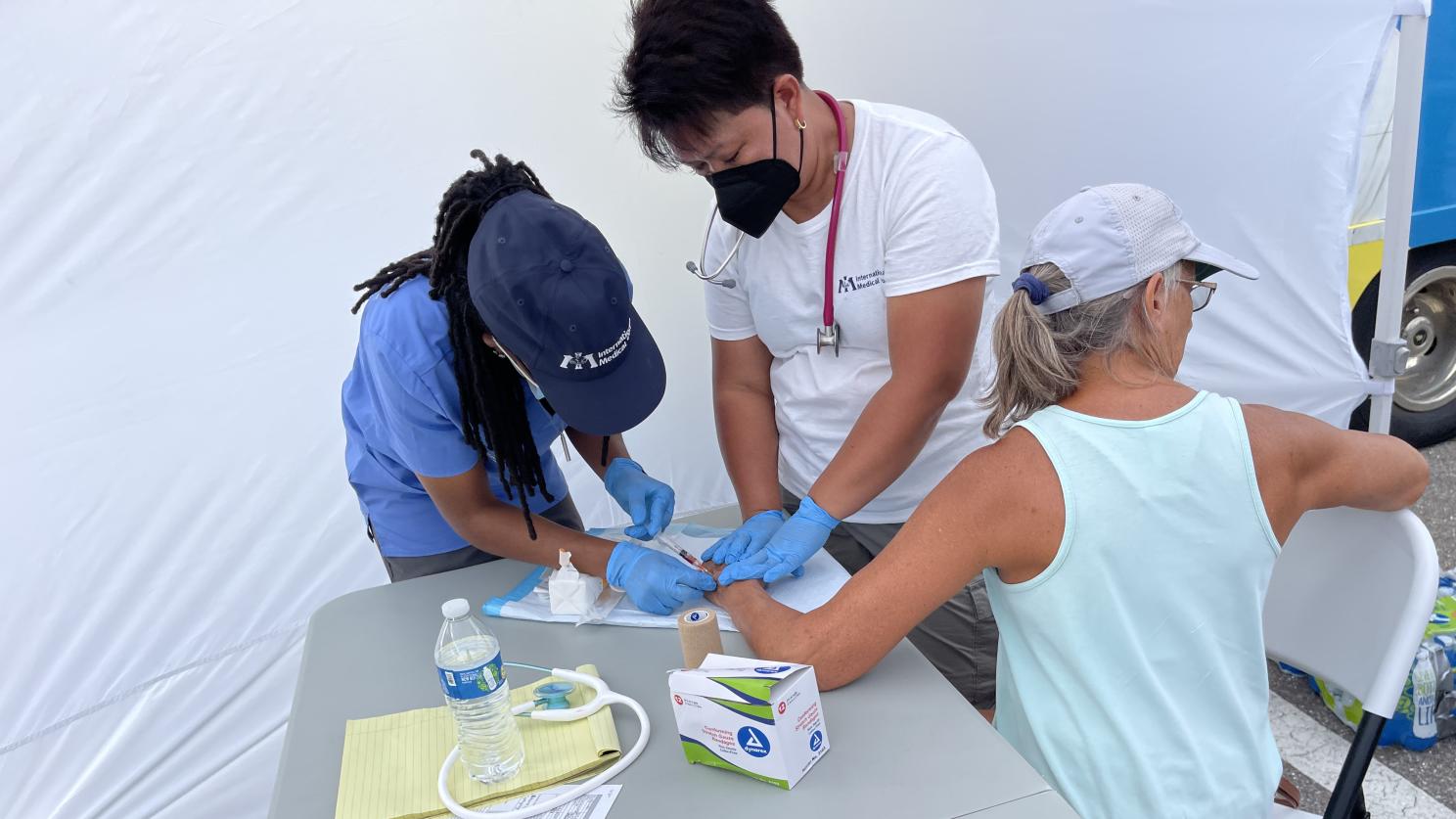 Our longtime collaboration with FedEx has been key to our success. We've been fortunate to engage with people from across the organization—from employees who volunteer to put together kits of supplies for families coping with disaster, to experts in shipping and logistics, to executives and senior leadership—and there's one thing that we've seen time and time again: FedEx cares. Working together, we're there, no matter where, delivering health and hope to communities around the world when they need it most.
***Photo credit International Medical Corps