As of June 2022, FedEx has donated more than $2.3 million in humanitarian aid for Ukrainians affected by Russia's invasion.
We are working closely with organizations like Direct Relief, Heart to Heart International, World Central Kitchen, Water Mission, International Medical Corps, Salvation Army World Service Office, and the Red Cross to transport medical supplies, food and other supplies to aid Ukrainians during this time. 
FedEx has a long history of collaborating with non-profit organizations to deliver much-needed aid around the world. Right now, FedEx Corp. is dedicated to providing humanitarian relief to those affected by the ongoing crisis in Ukraine.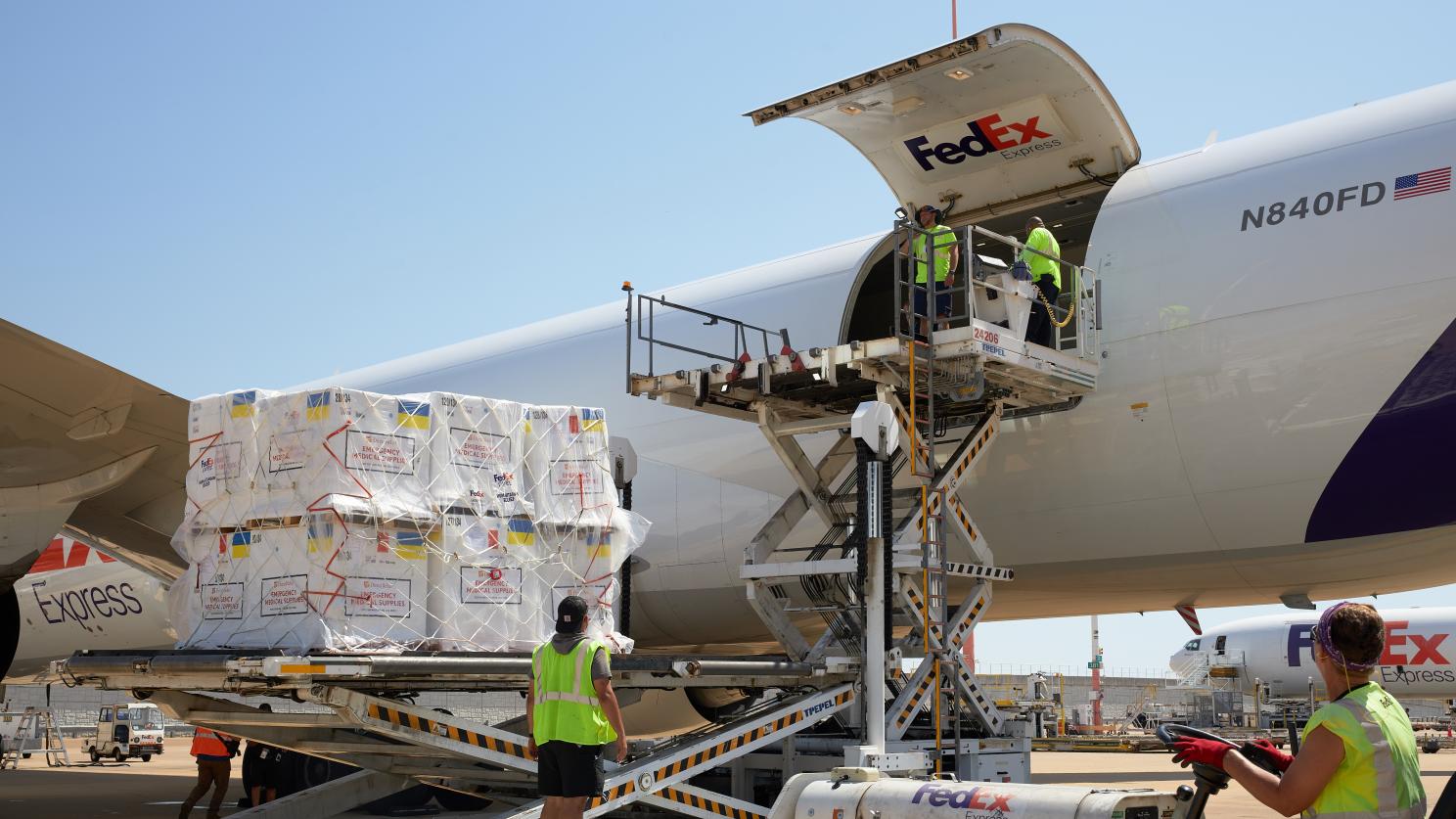 Further details: 
Direct Relief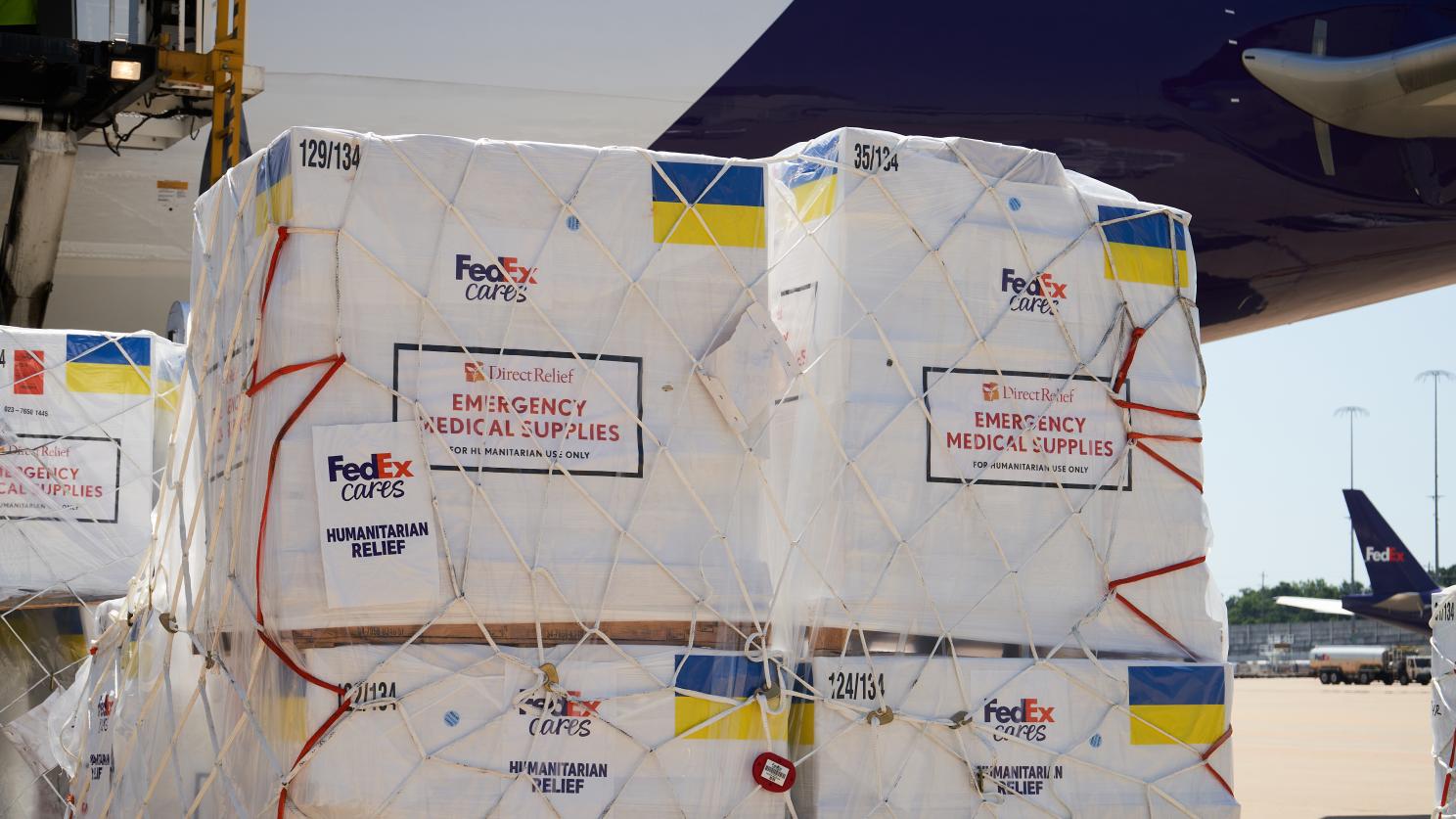 FedEx has delivered two humanitarian charter flights carrying aid sourced by Direct Relief from Memphis, Tennessee to Warsaw, Poland, where they were then trucked into Ukraine. The shipments totaling more than 128 tons included a field hospital donated by the State of California, as well as substantial quantities of emergency medicines and supplies, including trauma and wound care medications, chronic disease medications, oxygen concentrators, COVID-19 antiviral tablets, antibiotics and back-up power sources. Read more about FedEx and Direct Relief's latest efforts here.
Heart to Heart International
Heart to Heart International, with in-kind support from FedEx, sent a shipment of over 400,000 courses of much-needed medicine and medical supplies from Kansas City, Missouri to Warsaw, Poland.
International Medical Corps
FedEx is providing in-kind transportation of feminine hygiene products sent by International Medical Corps to help Ukrainian women impacted by the conflict.
Red Cross 
FedEx team members in Europe helped organize a shipment of laptops and mobile phones from the Netherlands Red Cross to the Polish Red Cross that are being used to establish a cash system for refugees. Three full truckloads of generators have been delivered to hospitals and refugee camps for the International Federation of Red Cross and Red Crescent Societies (IFRC).
Water Mission
Water Mission, with in-kind support from FedEx, shipped two of its Living Water Treatment Systems, which are capable of providing 10,000 gallons of safe, clean water every day, to Poland and Romania. These two systems arrived in their respective countries ready to provide daily drinking water to thousands of people.
FedEx recently moved a shipment of 13 pallets of water purification packets from Singapore to Przemysl, Poland at the request of the Ukrainian government, due to the destruction of the clean water distribution infrastructure.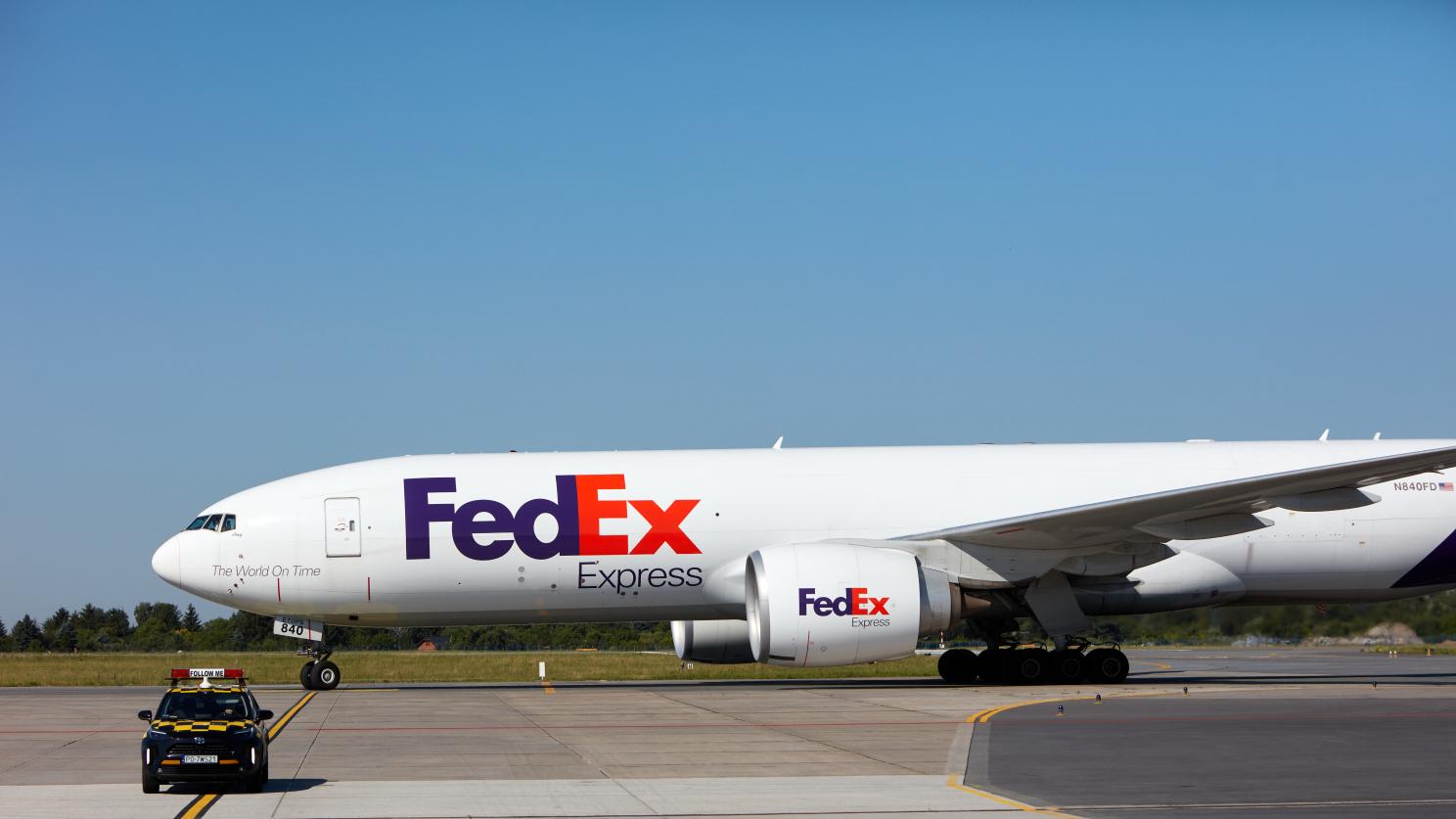 World Central Kitchen
FedEx transported World Central Kitchen's in-kind shipment of three ten-by-ten tents from Przemysl, Poland to Suceava, Romania. These tents will be used at the Romanian-Ukrainian border to provide hot meals to refugees who have been affected by the ongoing conflict.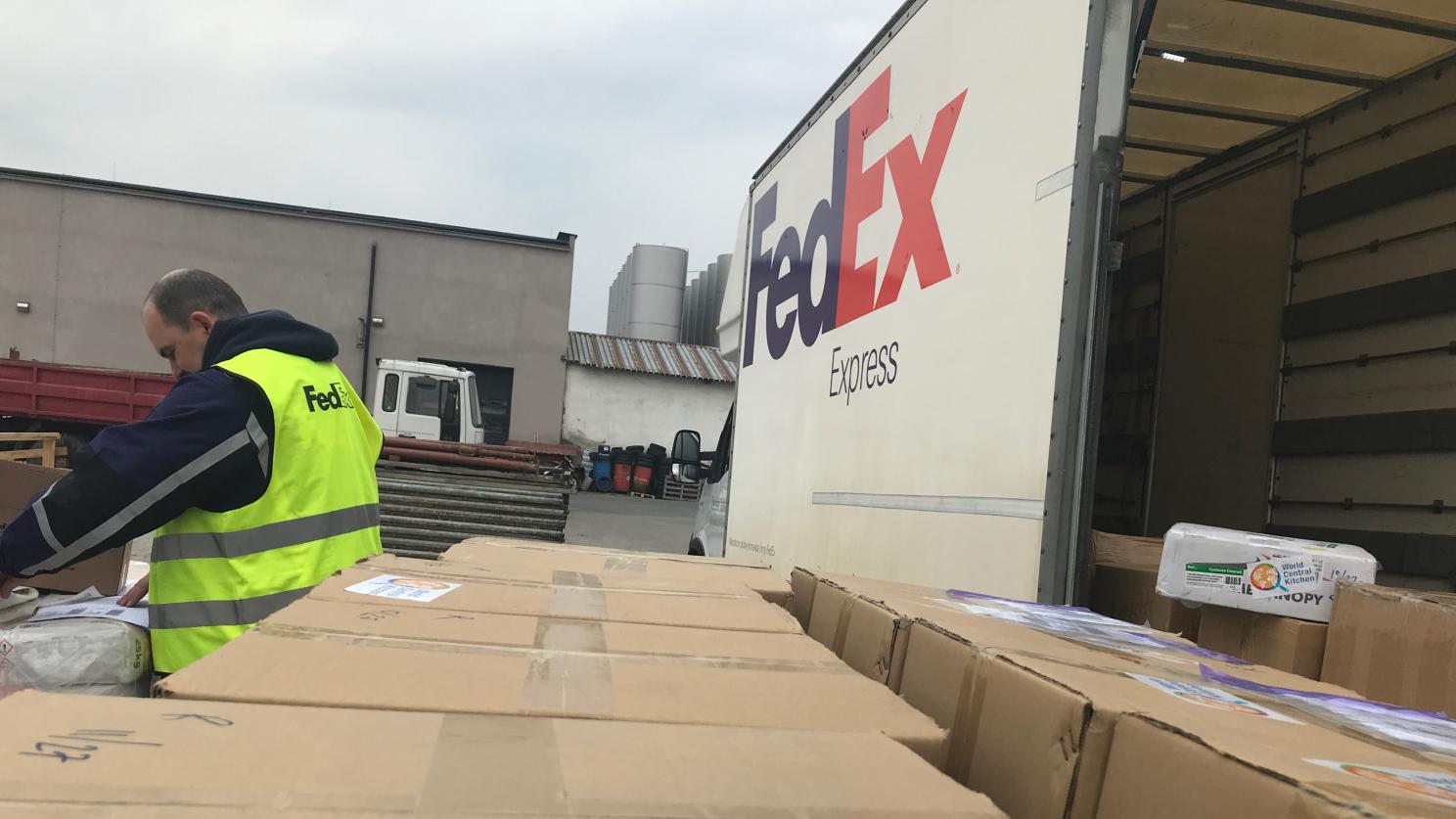 World Central Kitchen has shared that the three charitable shipments included tents for their Chefs for Ukraine activation in Romania and Slovakia. These tents were put in place at border crossings where they are serving hot meals to refugees crossing the border. They were also able to ship 30 Cambro hot boxes, which allow teams to transport hot meals from kitchens to distribution sites. World Central Kitchen estimates that the number of people impacted by these shipments is between 10,000 -15,000 each day.
Salvation Army World Service Office 
Salvation Army World Service Office, with in-kind support from FedEx, sent a shipment of 30 pallets of hygiene kits, baby care kits and water filters from Missouri to Poland in July to help Ukrainian women and children impacted by the conflict.