Helping regreen Australia — one tree at a time
This is a guest post provided by John Stanton, Senior Manager - Regional Operations Australasia, FedEx Express. Thanks to John, we get a local perspective on the devastating fires that raged through Australia...as well as the hope that can be provided in the form of trees.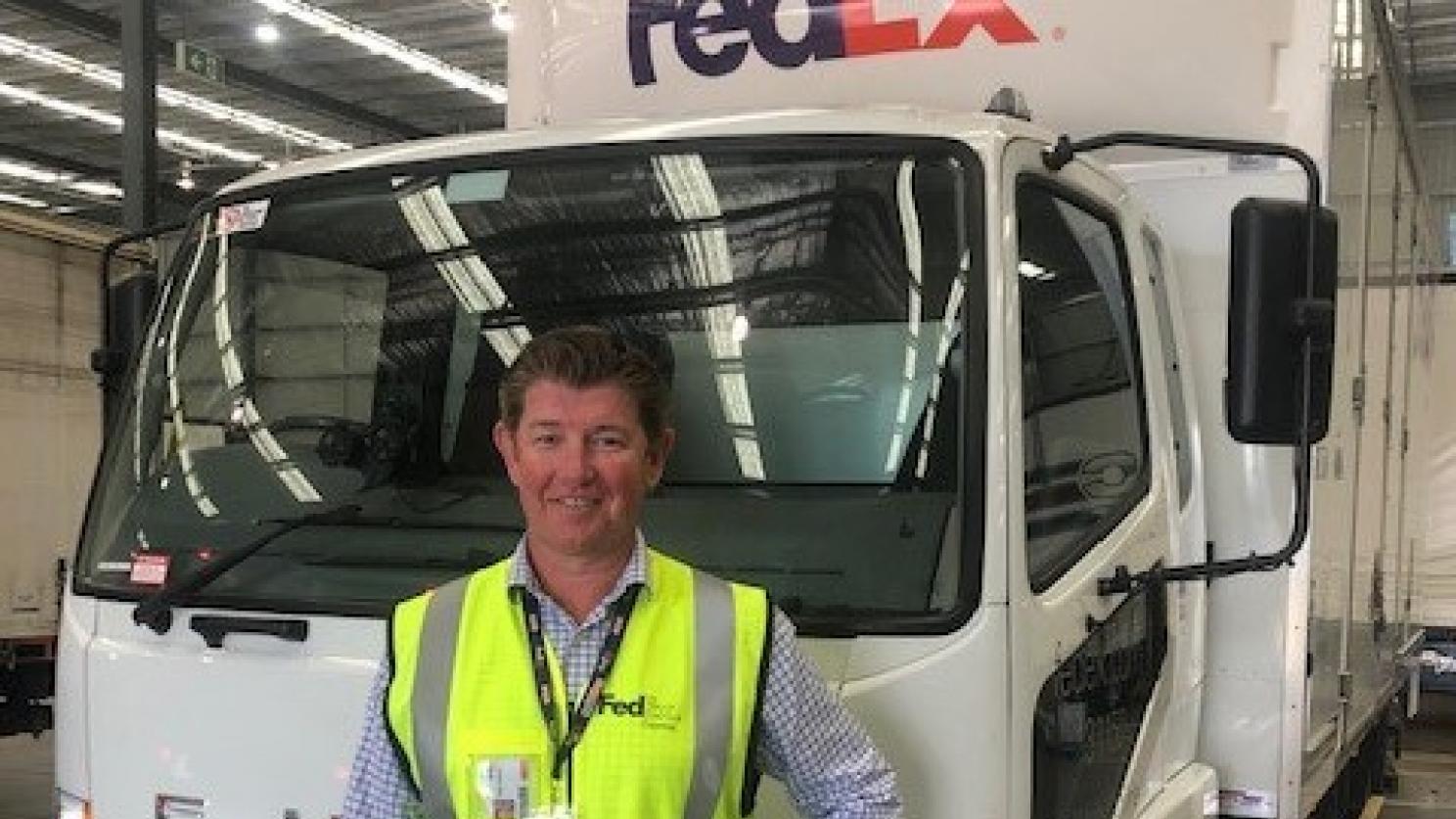 The Australian bushfires of 2019 and 2020 were without precedent. The fires captured global attention as more than 11 million hectares burned, thousands of homes were destroyed, 33 people were killed, and an estimated one billion animals were lost, according to a BBC report.
Unfortunately, without significant global action to combat climate change, these megafires could become a regular occurrence. Climate change is creating more extreme natural disasters, which destroy our homes and can wipe out tree canopies that are critical to local ecosystems. The loss of these trees further perpetuates climate change issues in a vicious cycle that then continues to threaten our way of life.
My home state, South Australia, was ravaged by 48 bushfires during the summer of 2020. The two largest fires were in Kangaroo Island and the Adelaide Hills. Two people and an estimated 25,000 koalas were tragically killed when flames devastated Kangaroo Island.
On 19 December 2019, just 35 kilometres from central Adelaide, the Cudlee Creek Fire in Adelaide Hills took one life and destroyed everything in its path, burning 25,000 hectares, 98 homes, significant areas of bushland and farmland, and an estimated third of the vines that provide grapes for the Adelaide Hills wine industry.
I could not imagine the fear and anguish of the local community waiting to hear news of the impending spread of the bushfires, and the uncertainty of where the catastrophic conditions would push the out-of-control blaze. It was so sad to see the aftermath of the fires and the black charred tree stumps, hearing stories of loss and despair amongst the small communities. But, through adversity, we have seen these communities come together stronger than ever. I have personally witnessed the real sense of family, support for neighbours and the township. This has also been seen amongst the wider South Australia community looking for ways they can support these impacted areas.
Many of us were spared the devastation of the bushfires but for others it was not the same. Kym Lowe's property was extensively damaged. Kym says he will never forget the day the threat of the bushfires became real for him. It wasn't until his mate rang and said "It's coming!" that he realised his property was in the path of the 40-foot-high flames. By the time he could take action, smoke had blocked the daylight and he could hear the roaring sounds of eucalyptus exploding.
Now, Australia is slowly recovering. Kym and his family are still coming to terms with what happened but he is hopeful for the future — especially having received support from Trees For Life which brought in volunteers who pitched in to help replant the native vegetation on his land. He often thinks about his kids running through the forest of trees he is now planting.
A Collaboration for Tree Planting
It is stories like Kym's that make the collaboration between FedEx and the Arbor Day Foundation resonate personally for me and many others at FedEx.
Our team at FedEx is committed to helping local ecosystems recover through our support of the Arbor Day Foundation's Community Tree Recovery program. As part of our strong commitment to sustainability, FedEx has been a signature sponsor globally since 2012 and we're proud to say that we have helped plant and distribute more than five million trees around the world.
In 2019, the Arbor Day Foundation announced the Time for Trees initiative with a bold goal to plant 100 million trees and inspire 5 million new planters by 2022. We are helping to achieve this goal through FedEx Cares 50 by 50 — an initiative launched to celebrate the company's 50th anniversary by positively impacting 50 million lives around the world by April 2023.
Restoring the Australian Landscape
Recovery from the 2019/2020 bushfires will take years, but the Arbor Day Foundation is committed to working with local experts to ensure that the right trees are planted, in the right places, for the right reasons.
To help South Australia's recovery, FedEx supported the planting of 2,500 trees in Adelaide between June and July 2021. By helping to regreen Australia, we hope that we will be able to show our support for people in the communities that have been hardest hit by the fires, create long-lasting improvements, as well as do our bit to pitch in on the effort to battle climate change.
I am very proud to be part of an organisation that values the importance of our environment and sustainability. I feel even more blessed that this initiative is in my state — South Australia. 
On a recent visit to the Hills in Adelaide in May 2021, I was happy to see first-hand green tree shoots starting to appear. The fact that we can support Mother Nature and contribute in whatever small way possible is very touching. 
For me, this initiative is also contributing to the local community and their tireless efforts. During the fires, many of our unsung heroes like State Emergency Services (SES), fire fighters, local volunteers, and Cuddle Creek community members all put themselves in harm's way to be able to protect the landscape. I am glad that through this program, we are making a difference in the communities we live and work in.  
This is all a part of our wider commitment to sustainability. FedEx recently announced an ambitious goal to achieve global carbon-neutral operations by 2040. To quote Frederick W. Smith, Chairman and CEO, FedEx Corp., "We have a responsibility to take bold action in addressing climate challenges."