FedEx supports multiple nonprofits, including the American Red Cross, Direct Relief, Heart to Heart International, The Salvation Army, Team Rubicon, and World Central Kitchen, that work to help communities recover from natural disasters, like Hurricane Ian. By providing charitable donations and in-kind shipping, FedEx continuously helps these organizations deliver critical aid, like medical supplies and meals, to those who need it most.
Through our company's Delivering for Good program, we work with global disaster relief nonprofit organizations year-round to respond when catastrophes impact communities around the world.
Recently, FedEx and nonprofit organizations it supports have been on the front lines, delivering essentials to help those in need.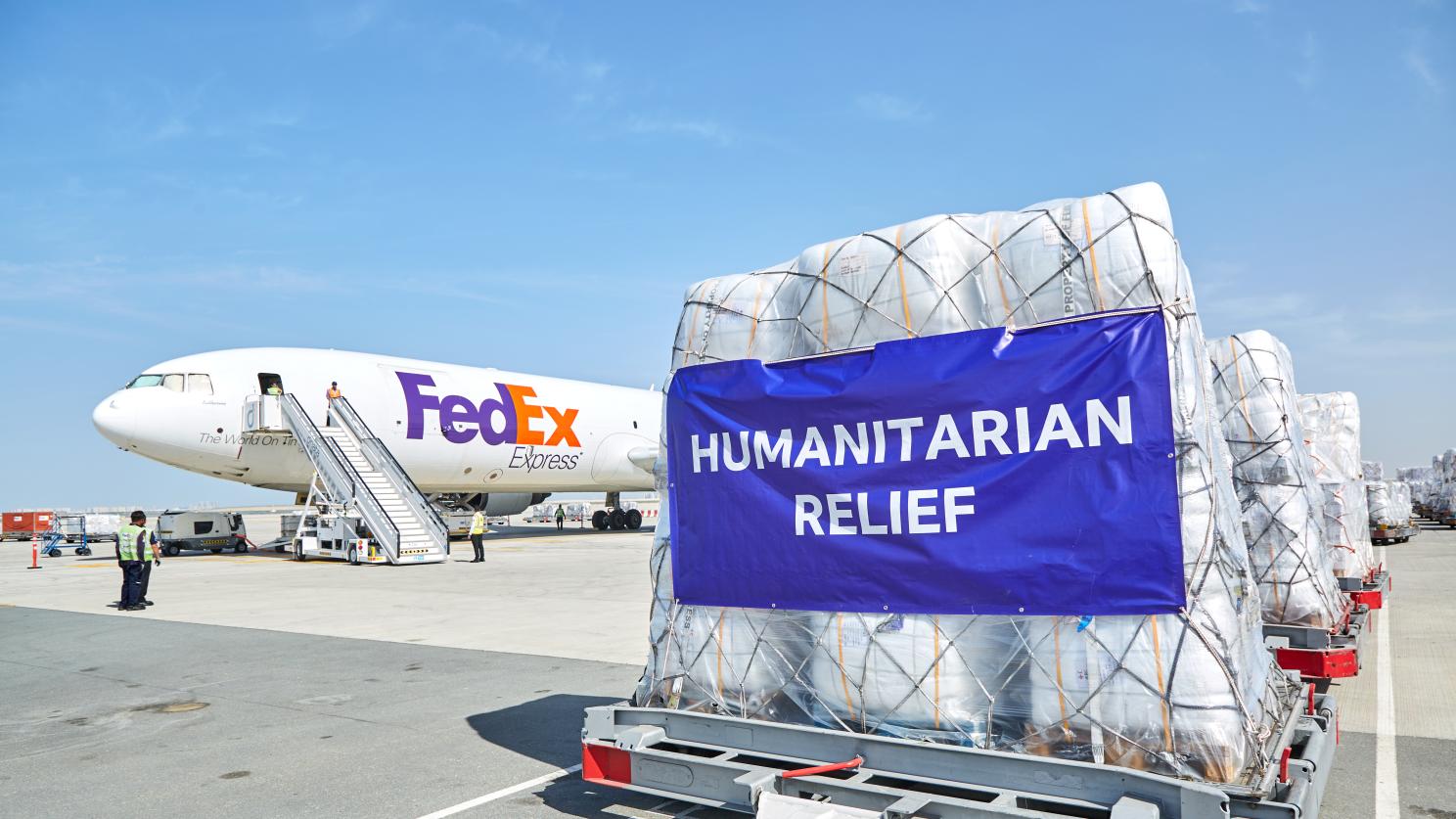 04/01/23 – 06/30/23 (updated 4/19/23)
Turkey and Syria – earthquakes
We extend our deepest sympathies to our team members and communities affected by the earthquake and aftershocks in Turkey.
The global relief agencies we support year round are continually assessing the situation on the ground so they may provide the help most needed. We are in frequent communication with them to ensure that our resources are deployed most effectively.
On April 5th, FedEx sent 30 pallets of hygiene kits to Turkey on behalf of International Medical Corps
We ask FedEx team members to refrain from collecting donated items, as FedEx does not provide charitable shipping for collection drives and donated items. If you would like to contribute to the relief efforts, please consider donating cash directly to a relief organization of your choice. Learn more about FedEx's Humanitarian Relief efforts here.