Team members in Hungary and Romania help Habitat for Humanity
Team members in Hungary and Romania took tools in hand to work on Habitat for Humanity's construction projects as part of FedEx Cares.
A place to call home  
Housing is a basic human need. But a lack of affordable housing to buy or rent is a global problem. Team members contributed to solving this problem by helping Habitat for Humanity, a nonprofit organization dedicated to making adequate housing accessible and affordable for all. In November and December 2022, 25 volunteers in Hungary and Romania picked up hammers and paint brushes to help Habitat's projects take shape.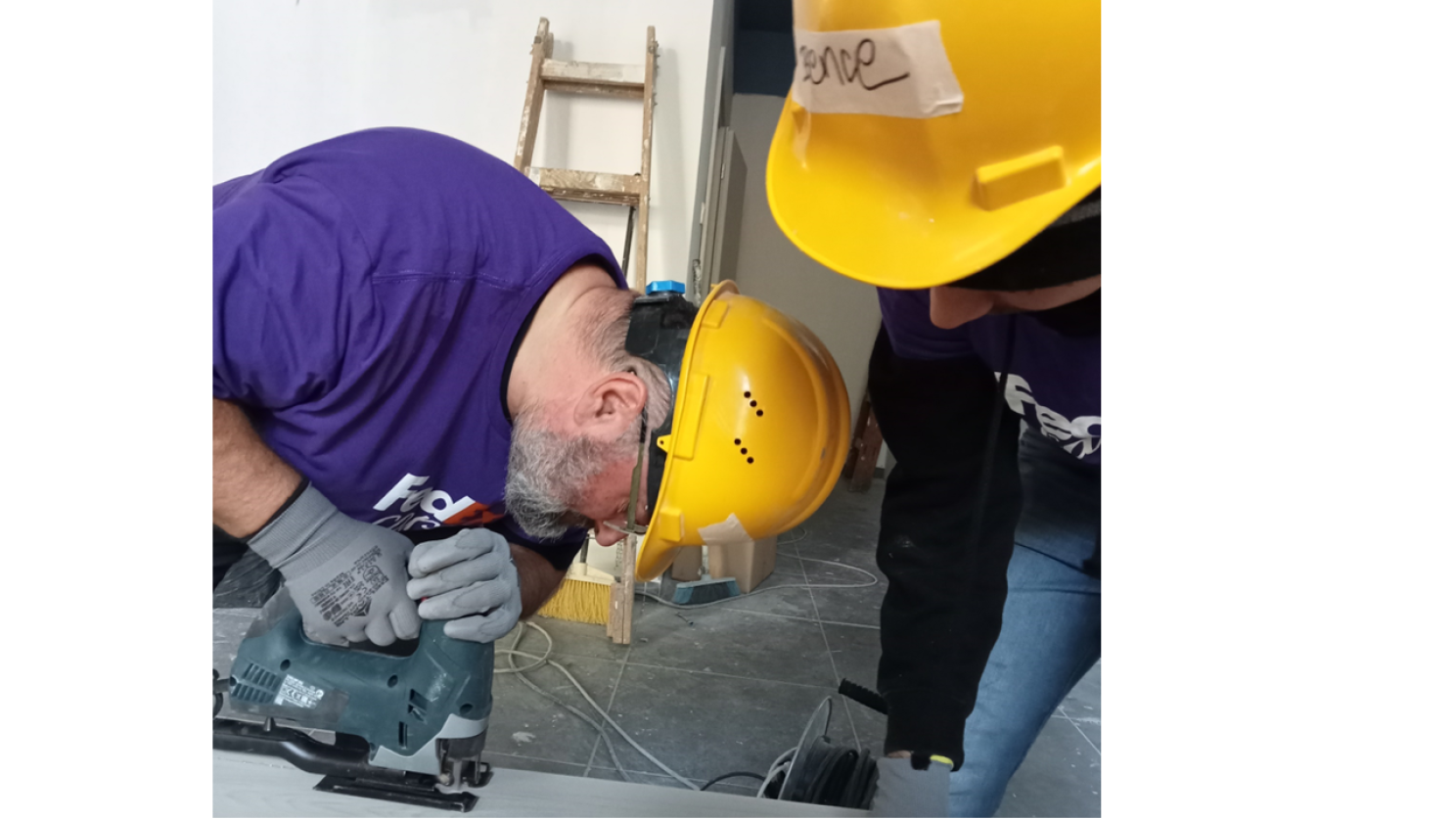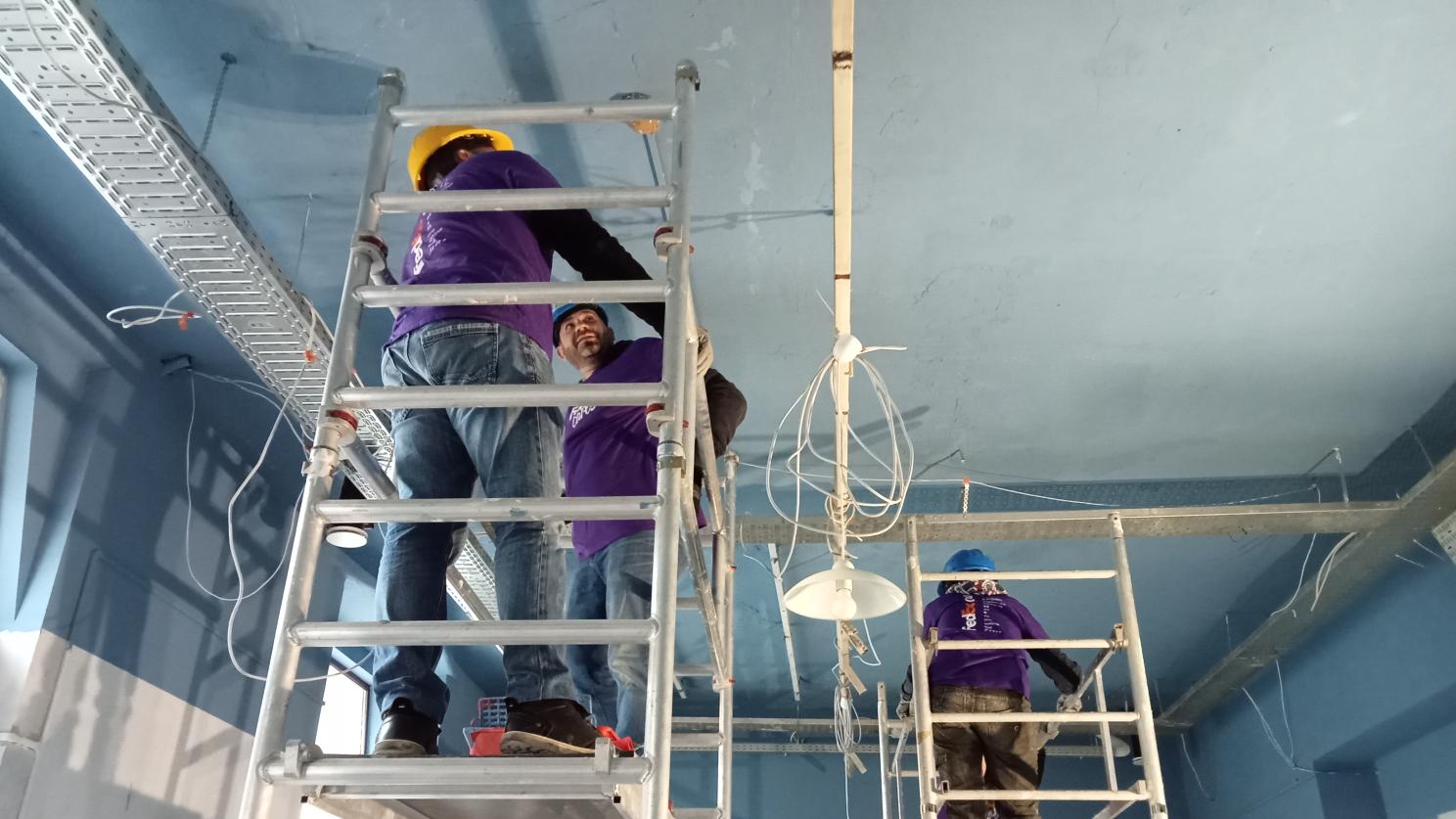 Fourteen team members helped renovate Habitat for Humanity's Creative Center in Budapest. They lent a hand with wall repairs, furniture assembly, and other construction work at the Creative Center, a community space and housing knowledge hub. At the Center, Habitat provides trainings, workshops, and services on housing issues, as well as teaching renovation skills. Habitat for Humanity has been present for 25 years in Hungary and helped more than 2,700 families there.
Emese Szép, Clearance Broker Senior, FedEx Express says of the experience, "This was a great opportunity to get to know other colleagues and help at the same time. We received a very nice welcome from Habitat and clear instructions about the construction work to do and accident prevention training. I did the ceiling painting with Bea using an easel. Lunchtime soon arrived and we were served delicious pizzas, but we didn't want to stop working. It was a good feeling to do something together. I will gladly participate again."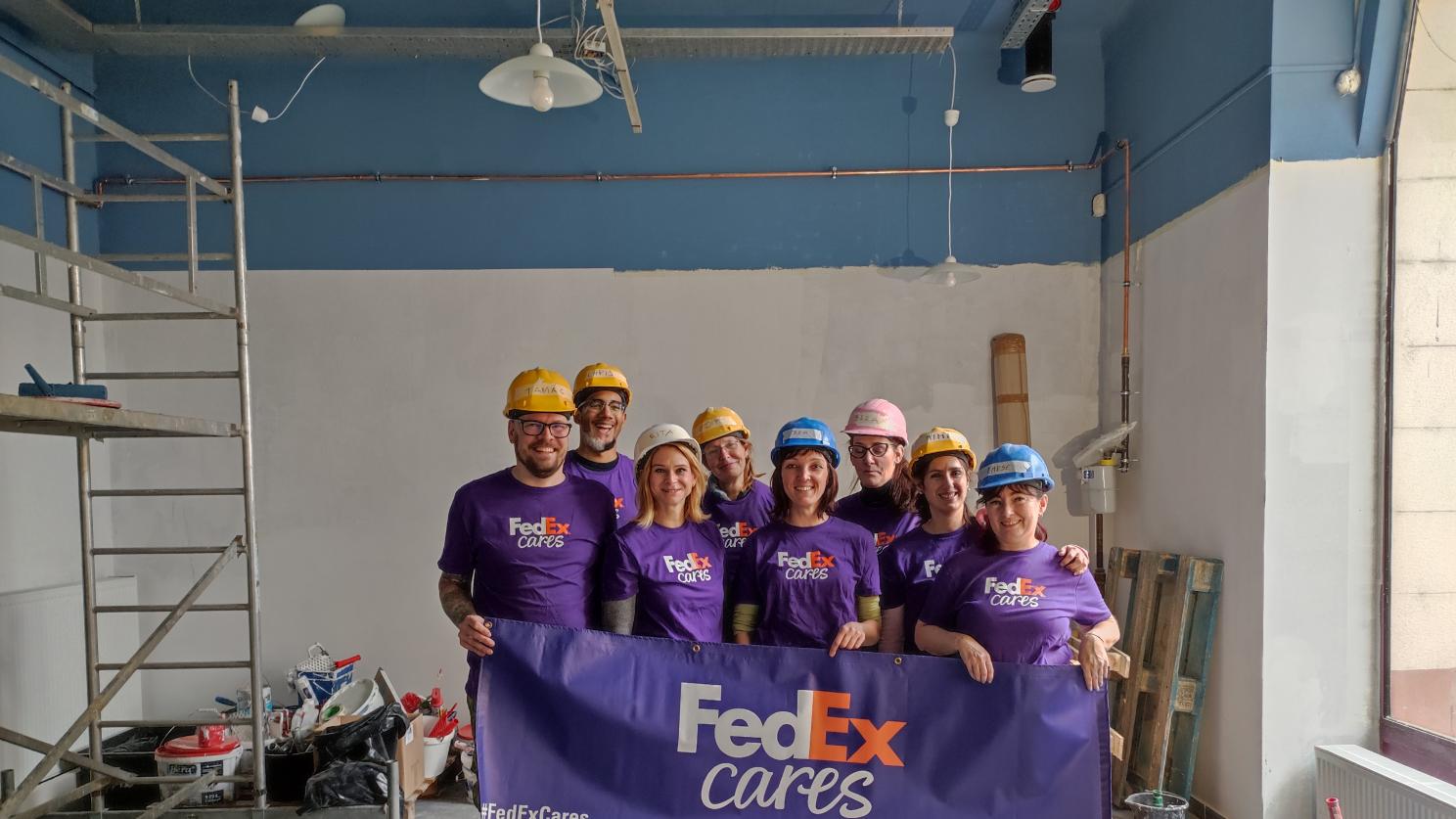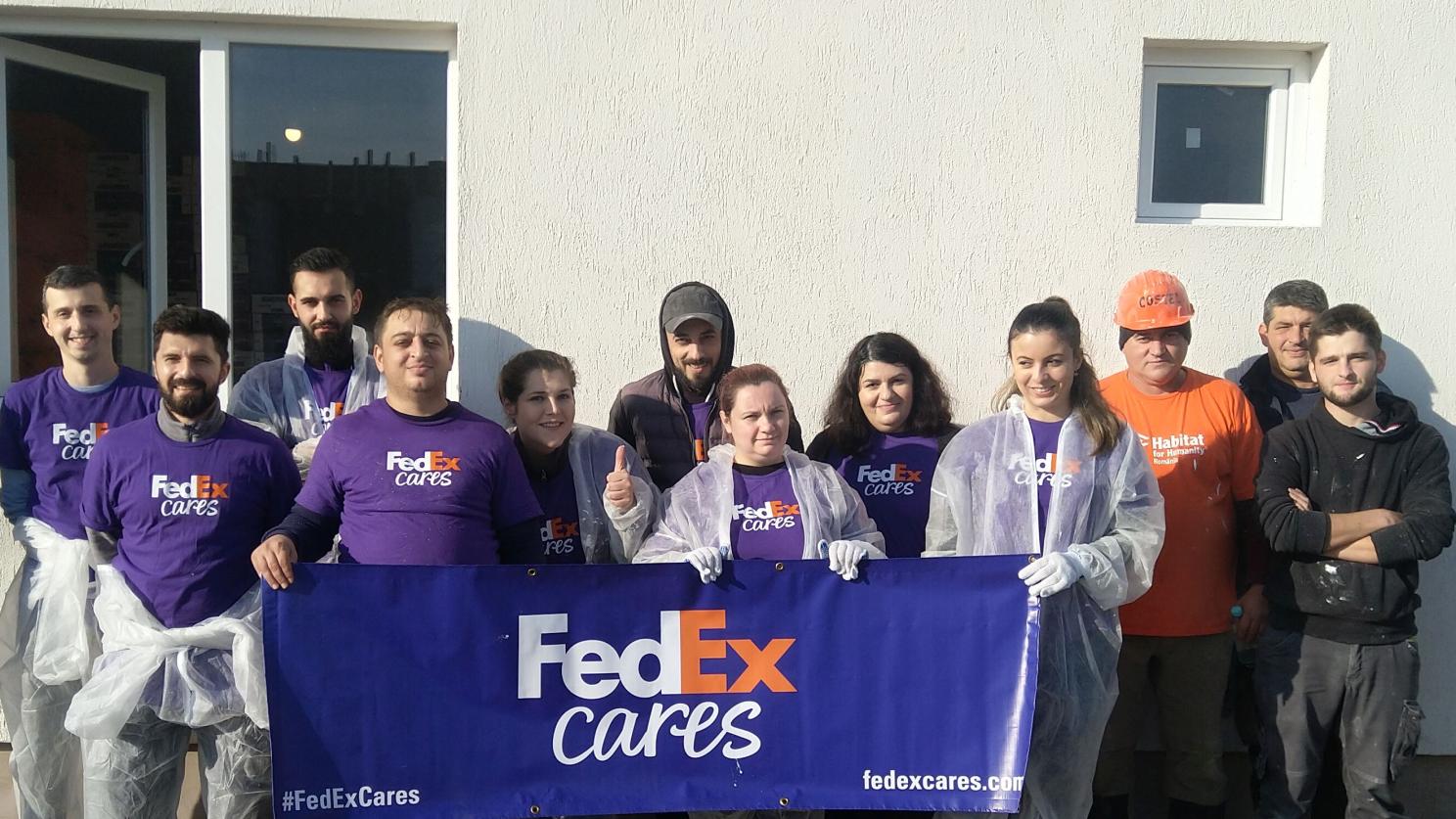 Eleven team member volunteers from Romania worked on Habitat for Humanity's "New Homes Berceni" project, renovating homes for vulnerable families from Prahova county. The "New Homes" project provides accommodation for 12 low-income families and consists in finishing three quadruplex apartments. The volunteers worked alongside the families as the last team dedicated to this stage of the project, before the families move into their new homes. Since 1996, Habitat for Humanity Romania has helped more than 100,000 people in Romania build or improve the place they call home.
Amin Benmehidi, Customer Care Supervisor, FedEx Express, and volunteer shares, "I was glad to have this chance to interact with families who really need support and kindness. I met two families who will be the beneficiaries of the houses where we worked and spoke to one of the kids. The happiness I saw in that child's eyes not only made my day, it changed my vision about the life we are living. It was physical work, but nothing compares to the feeling that I could contribute to the future happiness of the children I met."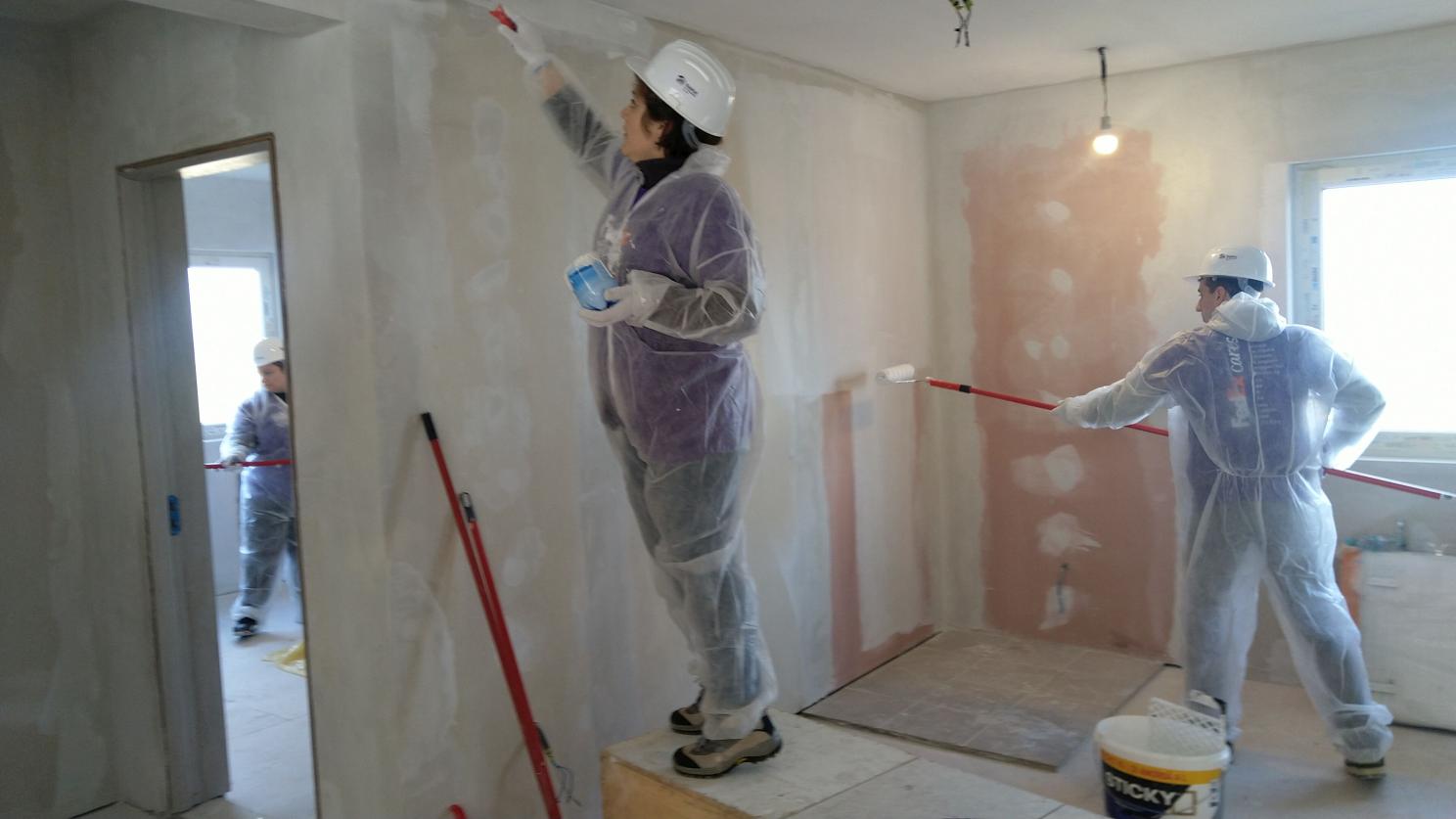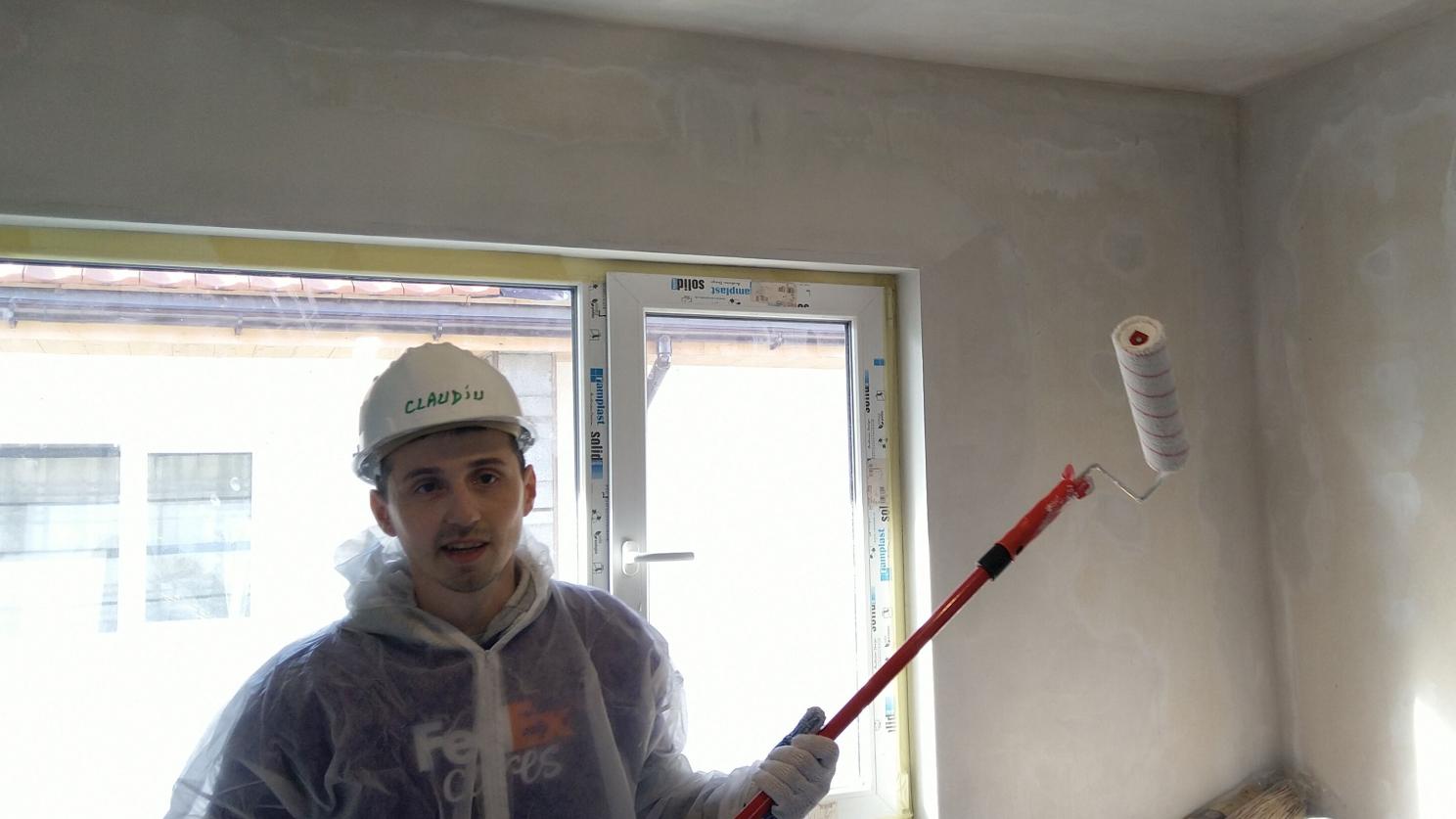 Through these volunteering activities, FedEx is contributing to Habitat's vision to build strength, stability, and self-reliance through shelter. According to Katalin Marton, Habitat for Humanity, Hungary, "We had a wonderful experience with the FedEx teams working on Habitat Kreatív Központ community space in Budapest. While the teams did hard work on the renovation site, they also had a good time. Their great enthusiasm and effort to renovate the space helped us ready it to host community programs and provide support to people living in housing poverty. The volunteers packed rubbish, cleaned the grounds, painted ceilings, laid flooring, installed windows, and more. We were glad to meet the FedEx team members and appreciate their social responsibility. It's a pleasure to work with such enthusiastic volunteers."