Every Day is Race Day! Denny Hamlin raced back to North Carolina after securing his 50th Cup Series win at Pocono Raceway just in time. The three-time Daytona 500 Champion, and driver of the #11 FedEx Toyota, along with his #11 FedEx pit crew, FedEx volunteers and Operation Warm delivered more than 150 new pairs of shoes to children at the Boys & Girls Club of Cabarrus County.
On Tuesday, July 25, 2023, 1st and 2nd grade children received brand new shoes, manufactured by Operation Warm and funded through the FedEx Cares program.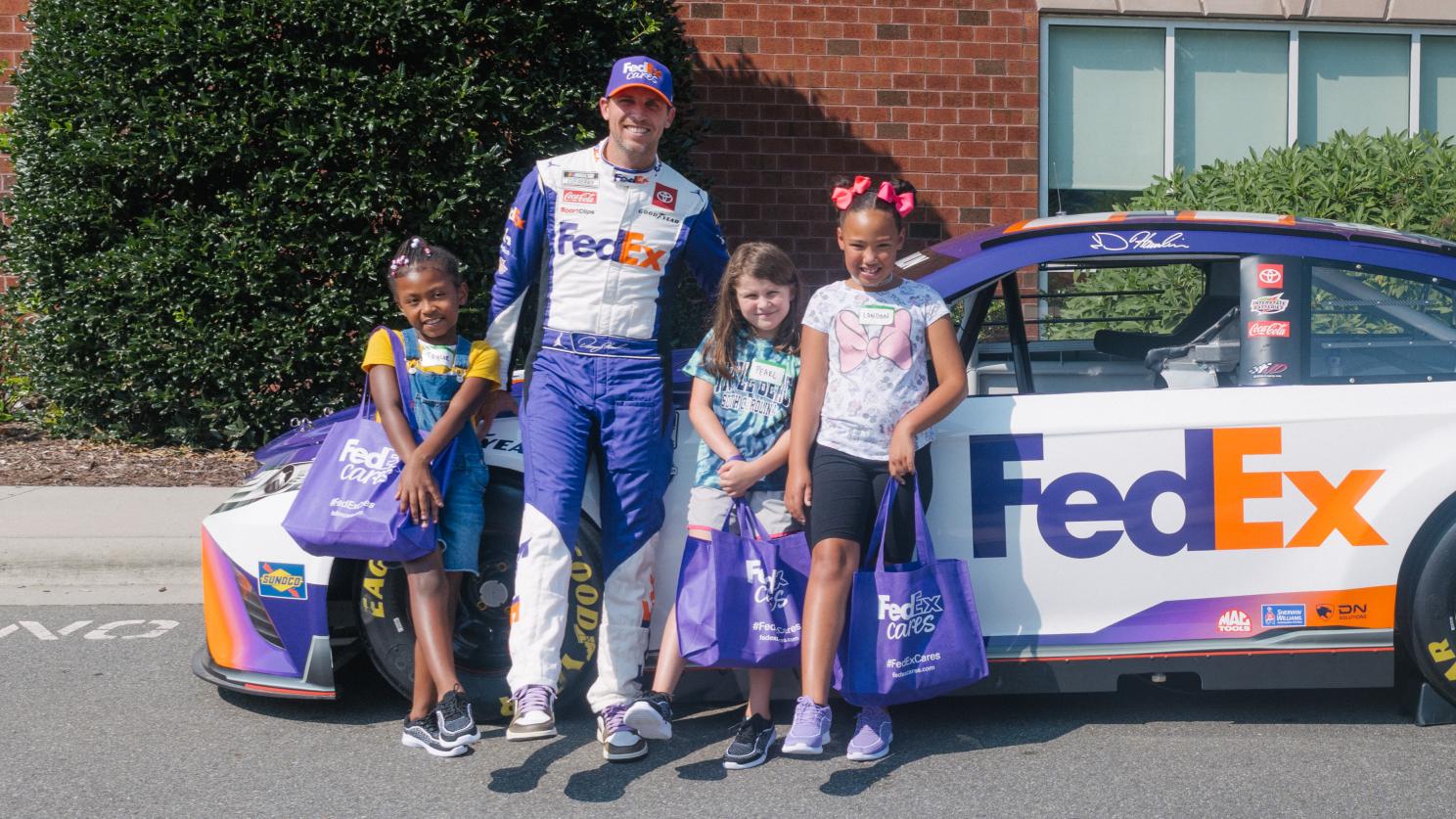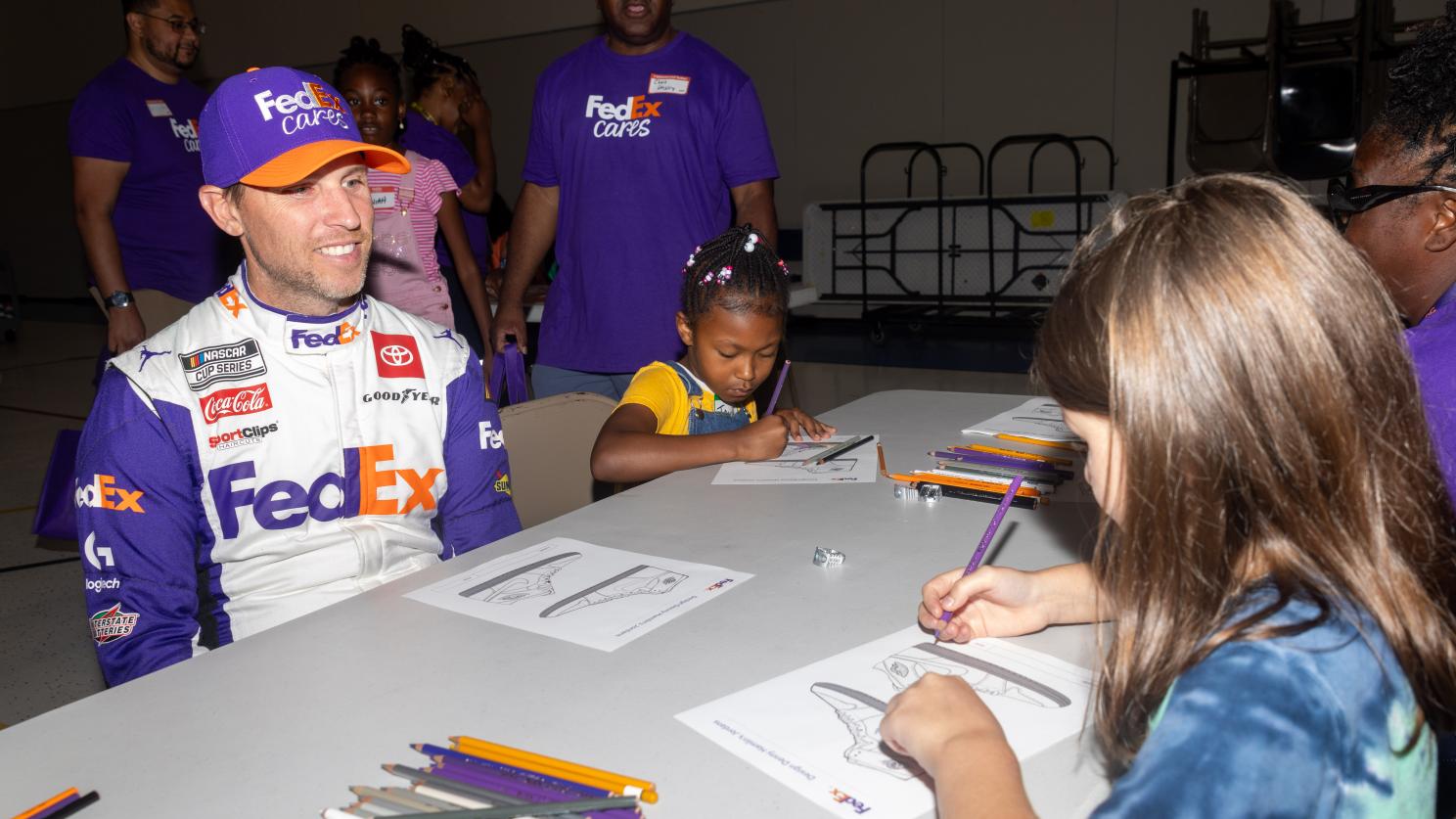 To make the event special, each child had a chance to create their own shoe design using colored pencils on a paper template from the Jordan brand. Out of the drawings submitted by the children receiving shoes, Denny selected his top 3 favorite designs. Fans from across the country raced to cast their votes via Instagram, with 8-year-old, Pearl Randall Stump, ending up in victory lane with her winning design.
The winning design was then brought to life by iconic shoe artist Sal "Kickstradomis" Amezcua. Hamlin unboxed the shoes at the track and proudly wore the custom pair of Jordan brand sneakers at the track pre-race on August 26th for NASCAR's regular-season finale - the Coke Zero Sugar 400 at Daytona International Speedway.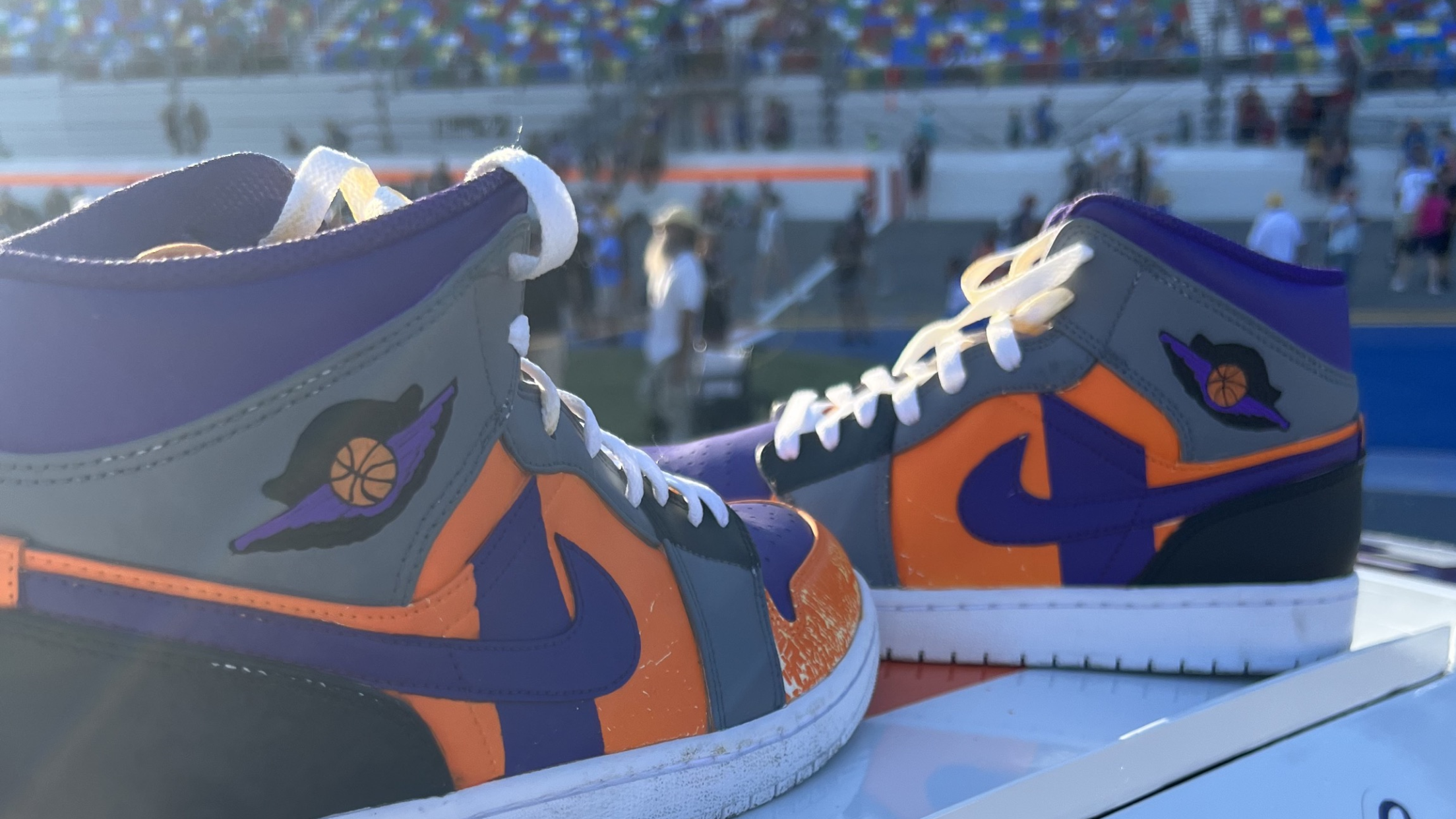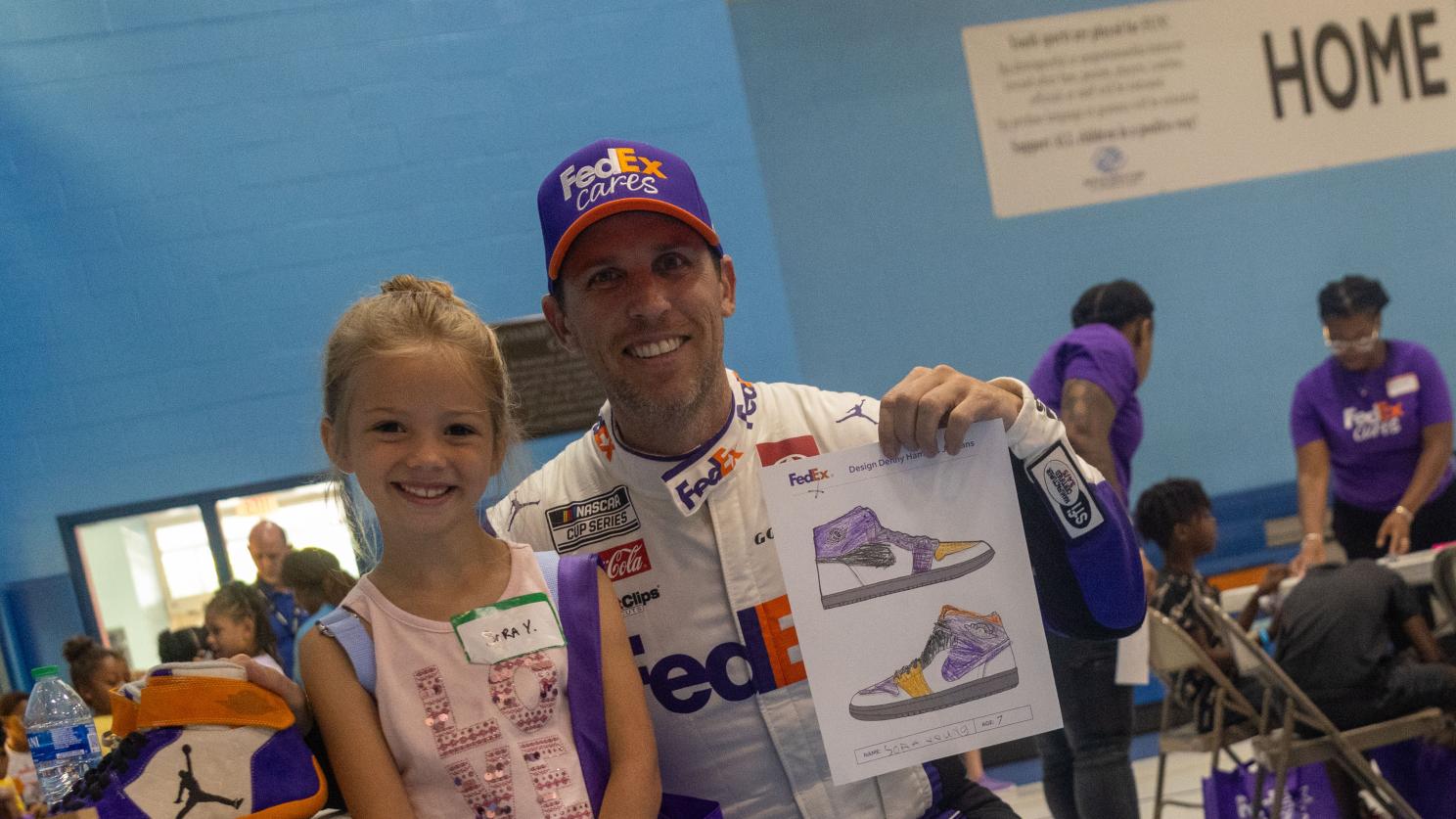 However, all kids left as winners, receiving new shoes, a die-cast replica of the #11 FedEx Cares Toyota and a Denny Hamlin hero card. The highlight for many students and FedEx volunteers was the opportunity to meet Denny and take a photograph in front of his #11 FedEx Toyota Camry race car parked out front of the event.
"I have got to do a lot of different things with FedEx," Hamlin said. "We've rebuilt houses for tornado victims, we've done things with St. Jude's Children Hospital, and with the Salvation Army, but anything with kids always touches your heart.
"For us, to put shoes on the kids' feet, the Operation Warm program's core belief is that every kid deserves the basics. That's shoes on their feet and clothes on their back. FedEx is really giving back to the community, and we were able to do that this week. I am really happy to be a part of an organization like FedEx that gives back so much to the community, especially when it involves kids that are around my kids' age. It puts things in perspective of how fortunate we are."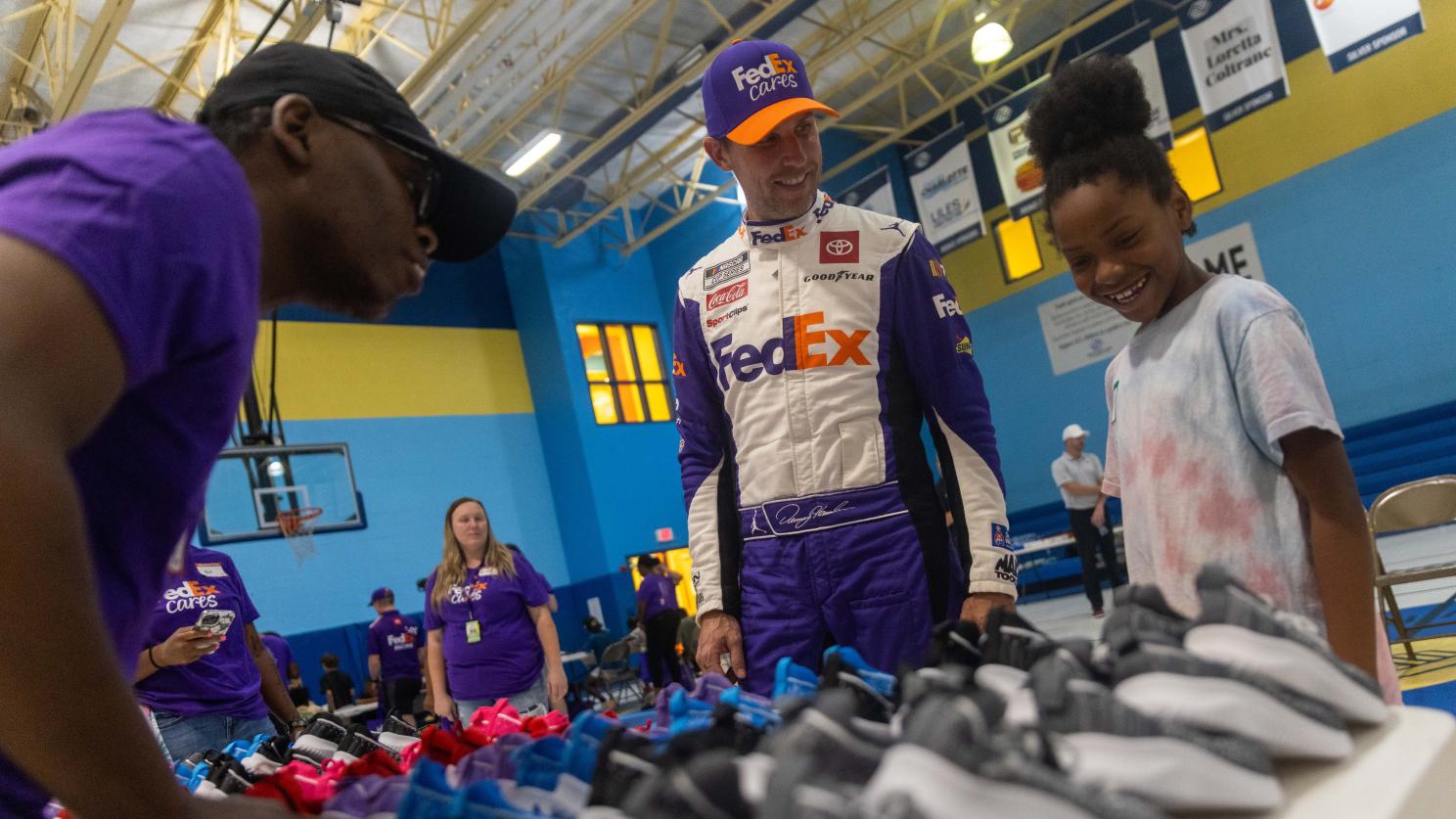 This is part of the FedEx Cares Drive Forward, Give Back campaign, which focuses on the FedEx belief that every action that improves our world, whether by working with nonprofits or doing other acts of kindness, is something extraordinary.