FedEx volunteers participate in a basketball clinic with The Support Group in Chicago
This summer, FedEx team members in the Chicago area volunteered their time and athletic skills to help The Support Group (TSG). For over 17 years, FedEx has been a proud sponsor of TSG, a Chicago-based nonprofit led by Director Bennie Henry. Their mission is to inspire young men and women to excel academically and athletically. "As a team member, I just love how FedEx is committed to giving back to the community," says Sabiena Foster, District Administrator FedEx Express, who organizes many of these volunteer events.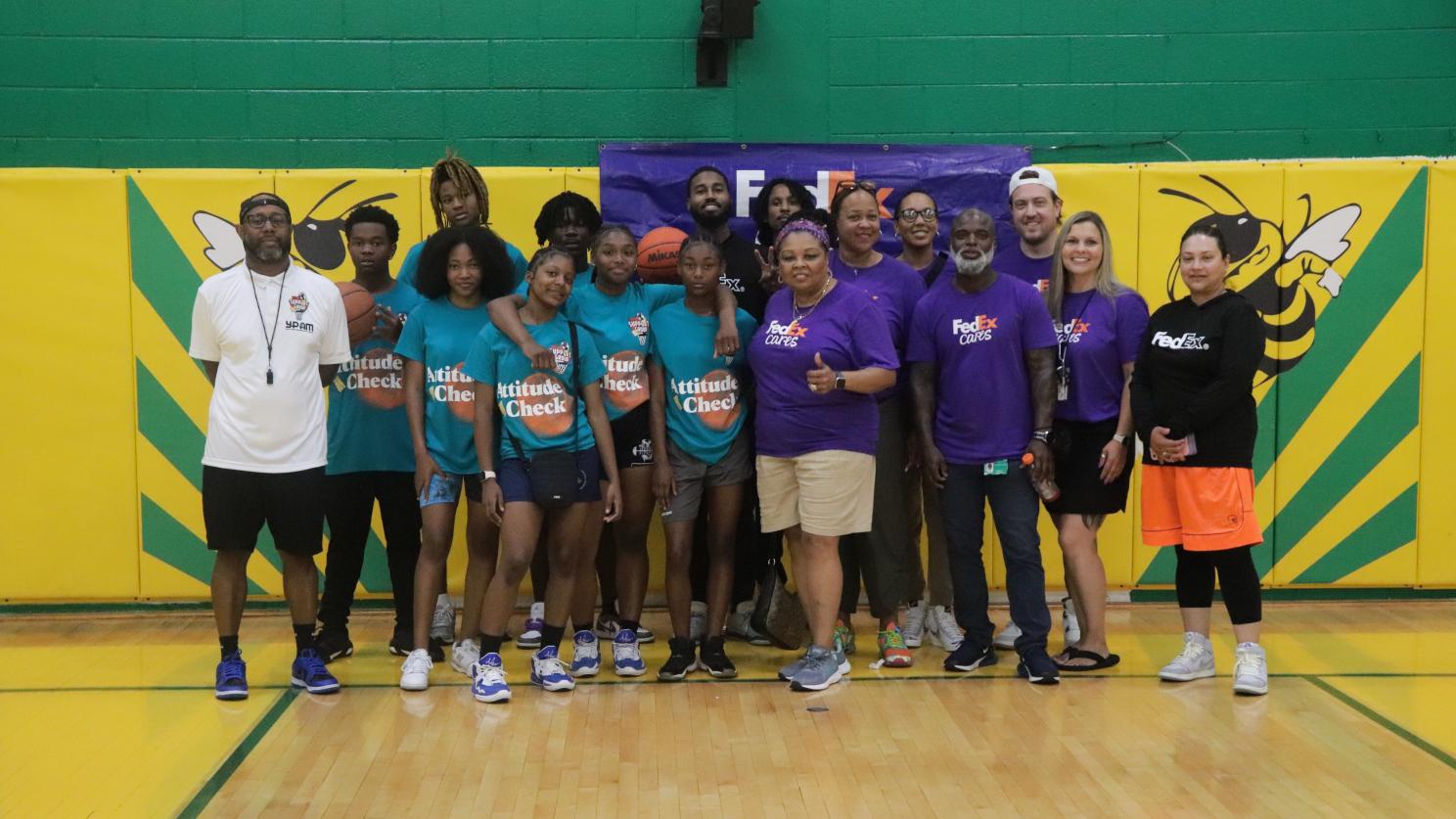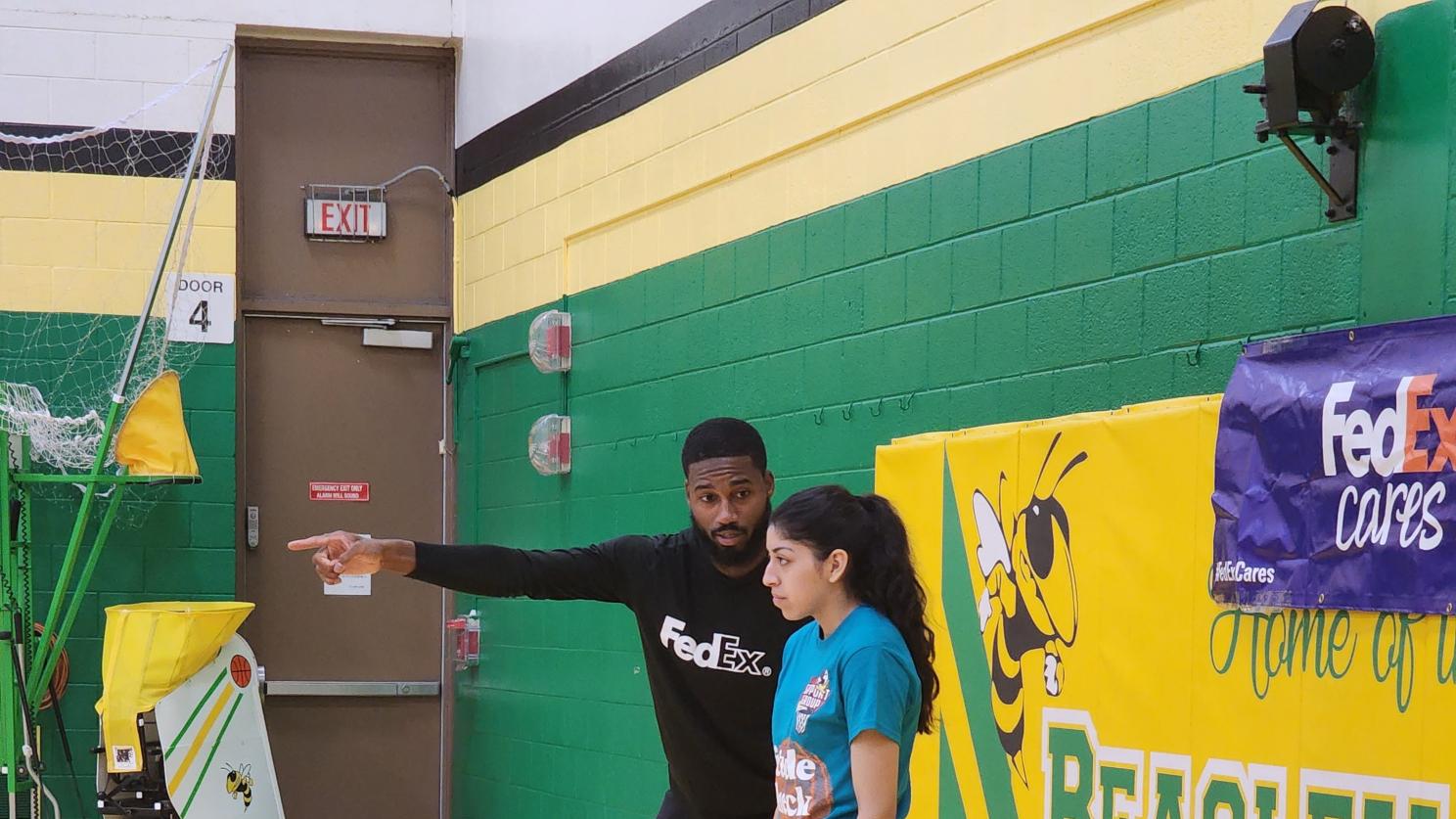 The TSG Instructional Basketball Clinic allows students to stay active through daily exercise and to develop advanced basketball skills from professional basketball players, corporate teams, and coaches. While learning the importance of teamwork and sportsmanship, they also discover the importance of maintaining a healthy mind and self-confidence. Further, they can gain knowledge from corporate leaders and professional speakers on educational attainment and achieving career goals.
This event was the perfect ending to the summer basketball camp held for the local high school students in their program. Led by FedEx Senior Managers Cyndi Lechowski and Mike Murphy, the FedEx basketball team was comprised of couriers, swing drivers, and managers. They conducted a skills challenge segment and participated in an exhibition basketball game between FedEx and TSG staff. Another group of FedEx volunteers from Express, Ground, and Security interacted with students in various games and mentoring exercises.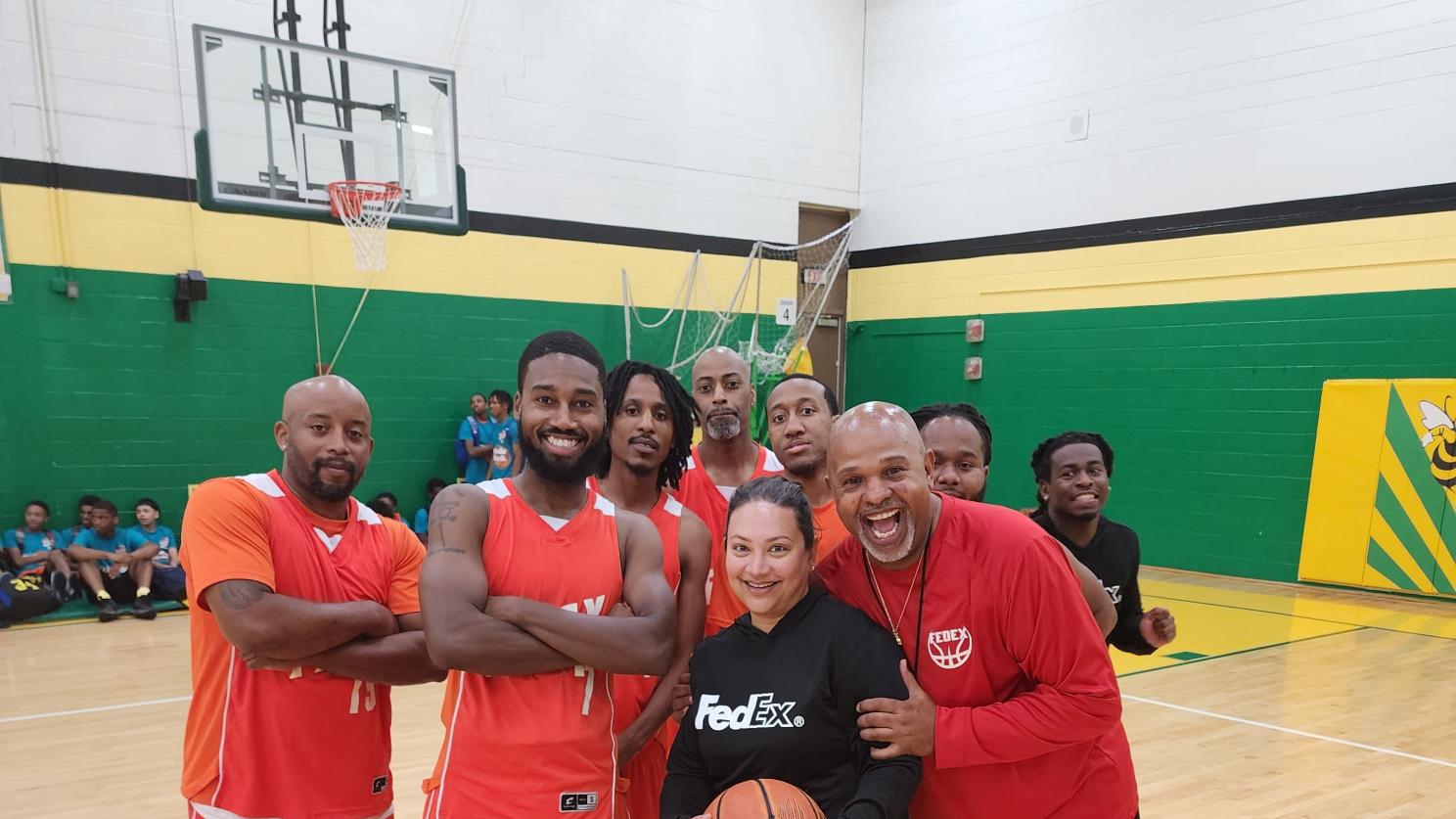 The Chicago station also donated water and Gatorade for the camp. At the end of the event, students were given drawstring bags and water bottles on behalf of retired Regional Vice-President, Ross Dahlstrom.
Reflecting on the success of the event, Sabiena shares that "many times, we are able to give back to the communities I grew up in, and I see myself in the eyes of the children and young adults we serve. In those moments, it makes me so proud to be a part of making a positive difference in the lives we touch."
***first two photos published with permission from The Support Group