Giving back to local communities has always been part of FedEx culture. This year, FedEx celebrated Ramadan with approximately 150 team members volunteering their time to provide 4,800 food boxes to those in need.
In the United Arab Emirates, team members joined forces to pack nearly 1,200 food boxes that included essential items such as rice, legumes, spices, and oil. These boxes were distributed to laborers in Dubai, Sharjah, and Al Ain through our support of the SmartLife Foundation.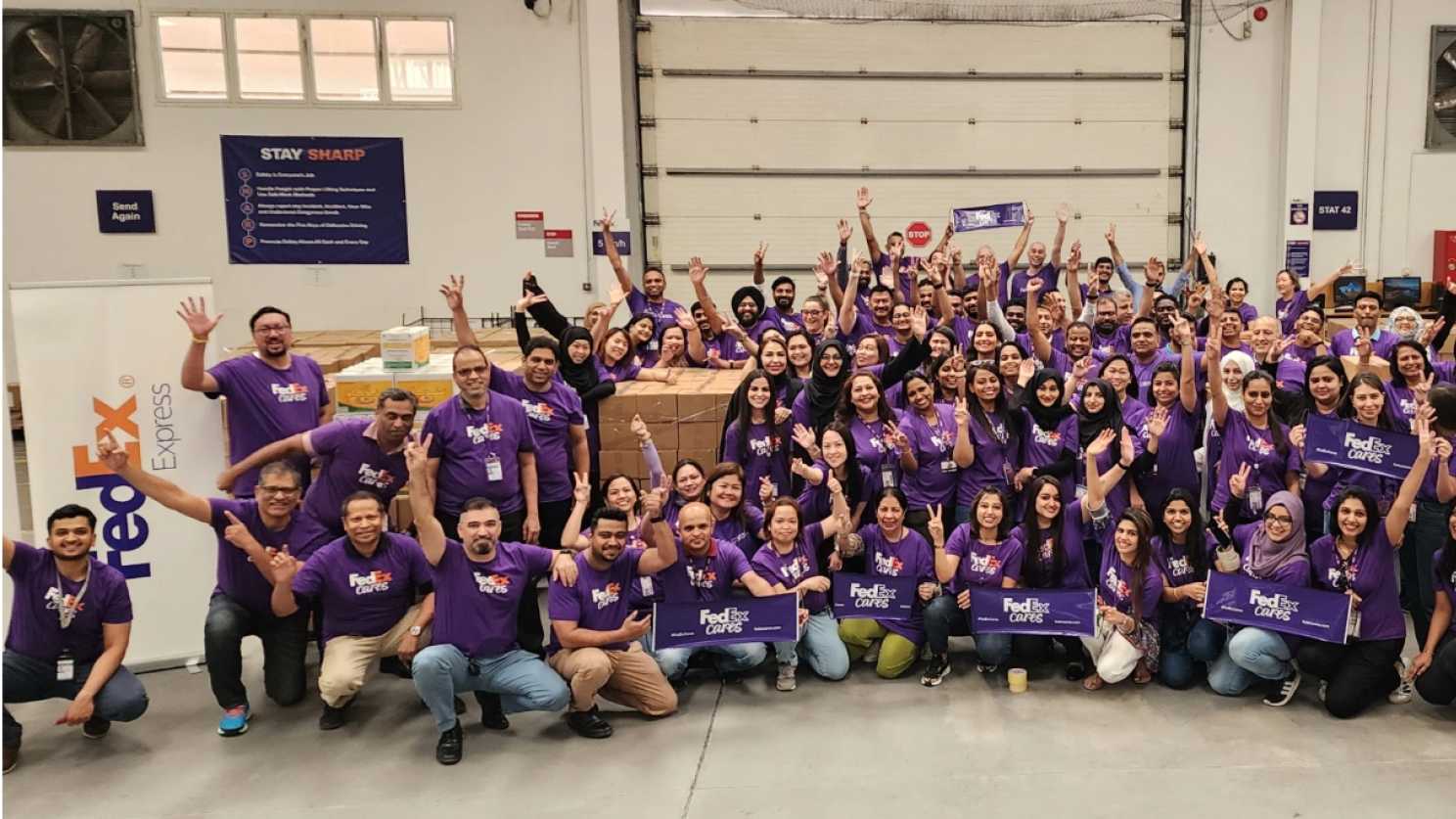 In Egypt, FedEx volunteers gathered at the Egyptian Food Bank factory over three days to sort supplies and pack 3,600 Happiness Boxes that included a variety of nutritious food items, including rice, lentils, oil, sugar, and tea. The boxes are being distributed across Egypt by the Egyptian Food Bank, which is the first food bank in Egypt established to tackle hunger and food waste.