Supporting tomorrow's African American corporate leaders
"ACCEPT the Invitation, it's a MUST" that's what FedEx Freight Managing Director of District Operations  Scott Doleman says he would say to anyone afforded the opportunity to attend the Mid-Level Managers Symposium (MLMS), a program of the Executive Leadership Council (ELC). 
ELC is a membership organization dedicated to increasing the number of African American executives and board members in Fortune 500 companies.  FedEx supports the ELC's educational and scholarship programs, as well as the MLMS, highly-acclaimed 2-day professional development program for up-and-coming managers in member companies.  The MLMS provides top rate leadership programs that focus on individual growth at different career levels. 
"The MLMS provided access to some of the most powerful and renowned black executives in addition to great networking opportunities with high performing professionals across many industries," says Doleman, who attended the 2019 session.
Approximately 800 participants learn from, and network with leading business and education experts from within and outside of their respective functional areas (e.g., Finance, IT, Sales and Marketing, etc.). Managers also are exposed to in-depth workshops segmented by experiential level.
"Since attending the MLMS, I've put into practice some of what I learned, such as raising my hand for projects that make me uncomfortable," says FedEx Services Sourcing Manager Monique Benson.  FedEx Ground Assistant Station Manager Rachee Powell was impressed with what she learned about the importance of internship programs. "We don't have a formal intern program in my market, but I have put into place stretch assignments for my direct reports that closely resemble an internship program.  It gives them an opportunity to shadow and work next to someone in a different department and learn what the job actually entails."
In 2019 FedEx was able to make this professional development opportunity available for 16 team members, representing virtually all of the company's operating companies.
FedEx Express Sr. Attorney Brian Coleman says, "I had not expected to hear advice and actionable items relating to the advancement and opportunity afforded to African Americans in the corporate setting. The experience of attending MLMS was invaluable and I hope to attend the conference in the future."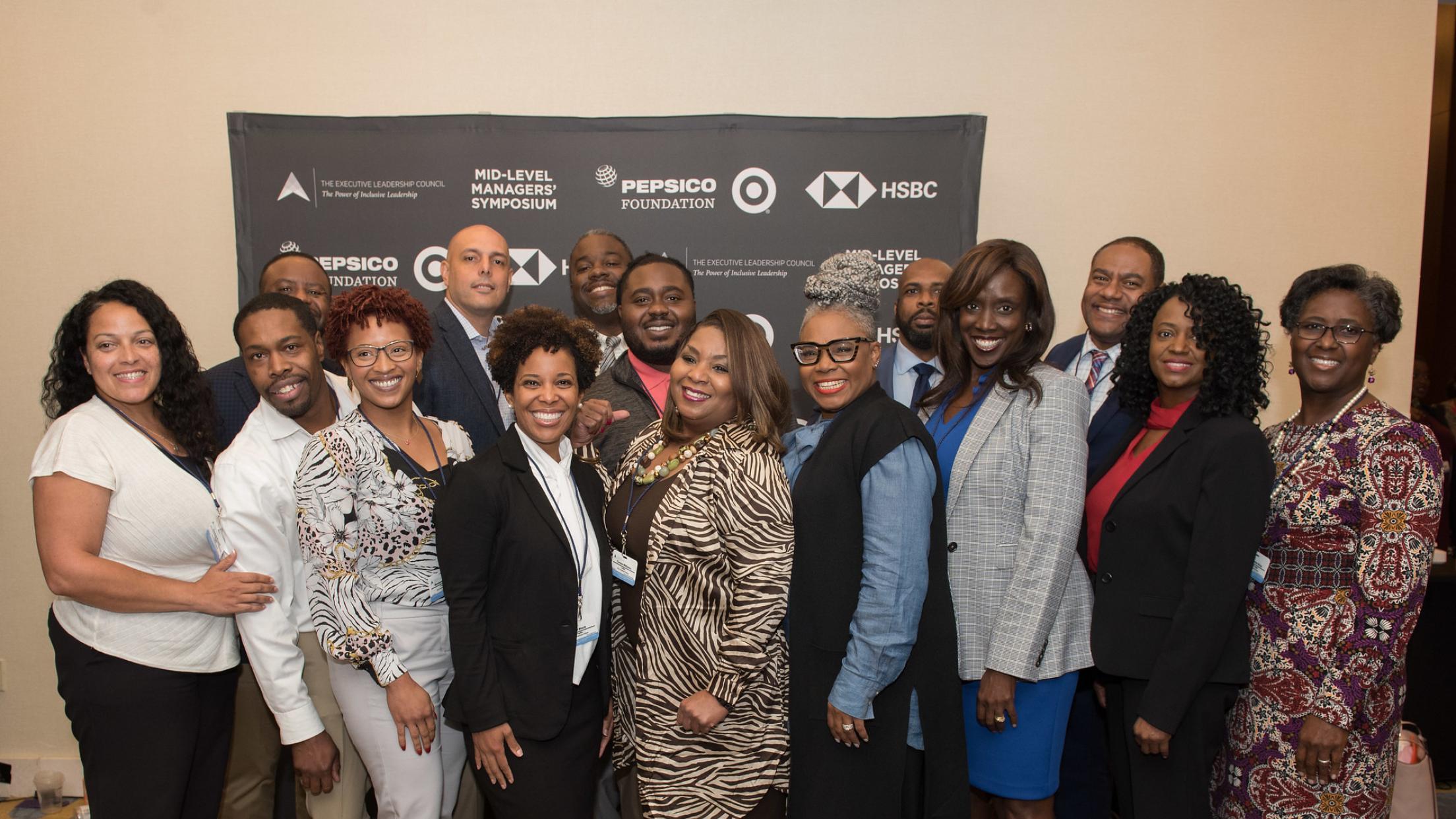 ***Photo courtesy of Executive Leadership Council