Potomac district members recently attended the annual UnidosUS Capital Awards held at the National Building Museum in Washington, D.C., Feb. 14.
The event provided a unique opportunity to understand the challenges experienced by Latino communities in the U.S. and highlighting ways we can support them.
Some of the prominent leaders in attendance from the Latino community were Senator Alex Padilla of California, Ana Navarro, political strategist and commentator, Chuck Rocha and Mike Madrid, hosts of The Latino Vote podcast.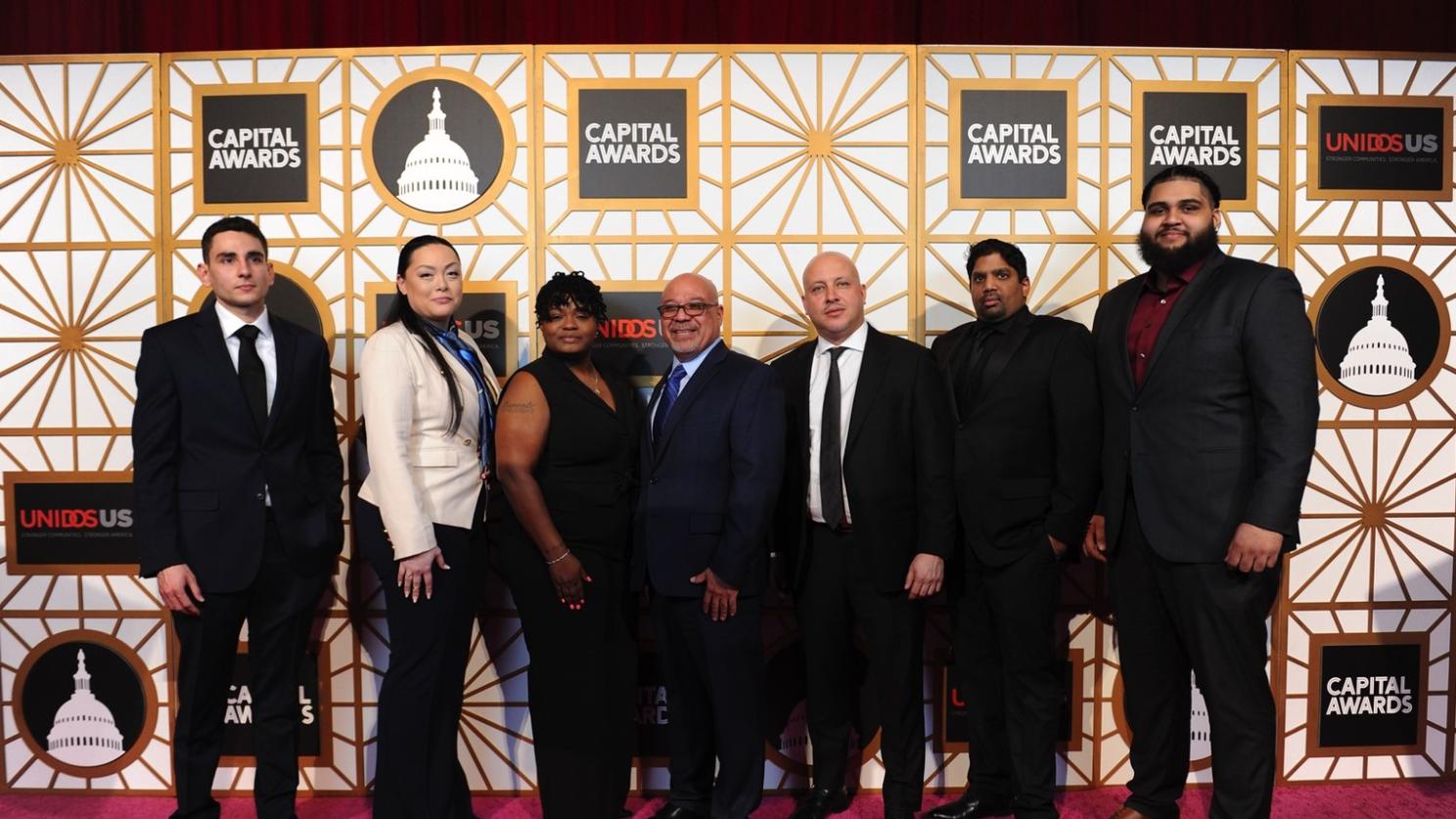 Senator Ben Ray Luján of New Mexico, Reyna Montoya, CEO and Founder of Aliento and Madrid were recognized for their contributions in fighting for equality and equity for Latino communities across the country. 
The UnidosUS Capital Awards continues to be one of the premier Hispanic events in Washington, D.C., that recognizes leaders who champion policies and legislation empowering and strengthening the Latino community.
In addition, UnidosUS honors changemakers outside of the political spectrum who courageously and tirelessly advocate on behalf of the Latino community with the Capital Award for Public Service.
Mark Ardila, senior manager metro territory and Hispanic Action Network (HAN) lead attended the event and was instrumental bringing his team. He left inspired and looking to support the local community.
"It was an amazing experience to partake at the UnidosUS Capital Awards that honored and recognized individuals for their contributions in the Latino community," says Mark. "Attending this event on behalf of FedEx was an honor and gave us a sense of pride that our company supports this organization and their initiatives in the community."
Special thanks to the Potomac district employees JC Caison, Tracy Atwater, Armando Alvarado, Alejandro Rojas, Crystal Rollo, and Arif Zoulkarni for attending the event.