Post-retirement, Marvin Hill continues to serve the military community
Marvin Hill may have retired from military service but, as a project management advisor in Human Resources for FedEx Freight, he continues to serve. "I feel an obligation to reinvest in the community that invested so much in me," said Marvin.  
A decorated military career
Command Sergeant Major Marvin L. Hill retired from the United States Army after serving for 35 years, culminating with a 19 month tour in Afghanistan as the Command Senior Enlisted Leader for International Security Assistance Force and United States Forces-Afghanistan.  Prior to that, he served 21 months as the Command Senior Enlisted Leader of United States Central Command.
During his military career, Command Sergeant Major Hill received numerous awards and decorations including the Defense Distinguish Service Medal, the Defense Superior Service Medal with two oak leaf clusters, the Legion of Merit, the Bronze Star Medal, the Defense Meritorious Service Medal, the Meritorious Service Medal (Seventh Award), the NATO Meritorious Service Medal, the Joint Service Commendation Medal for Valor, the Army Commendation Medal, and the Combat Action Badge.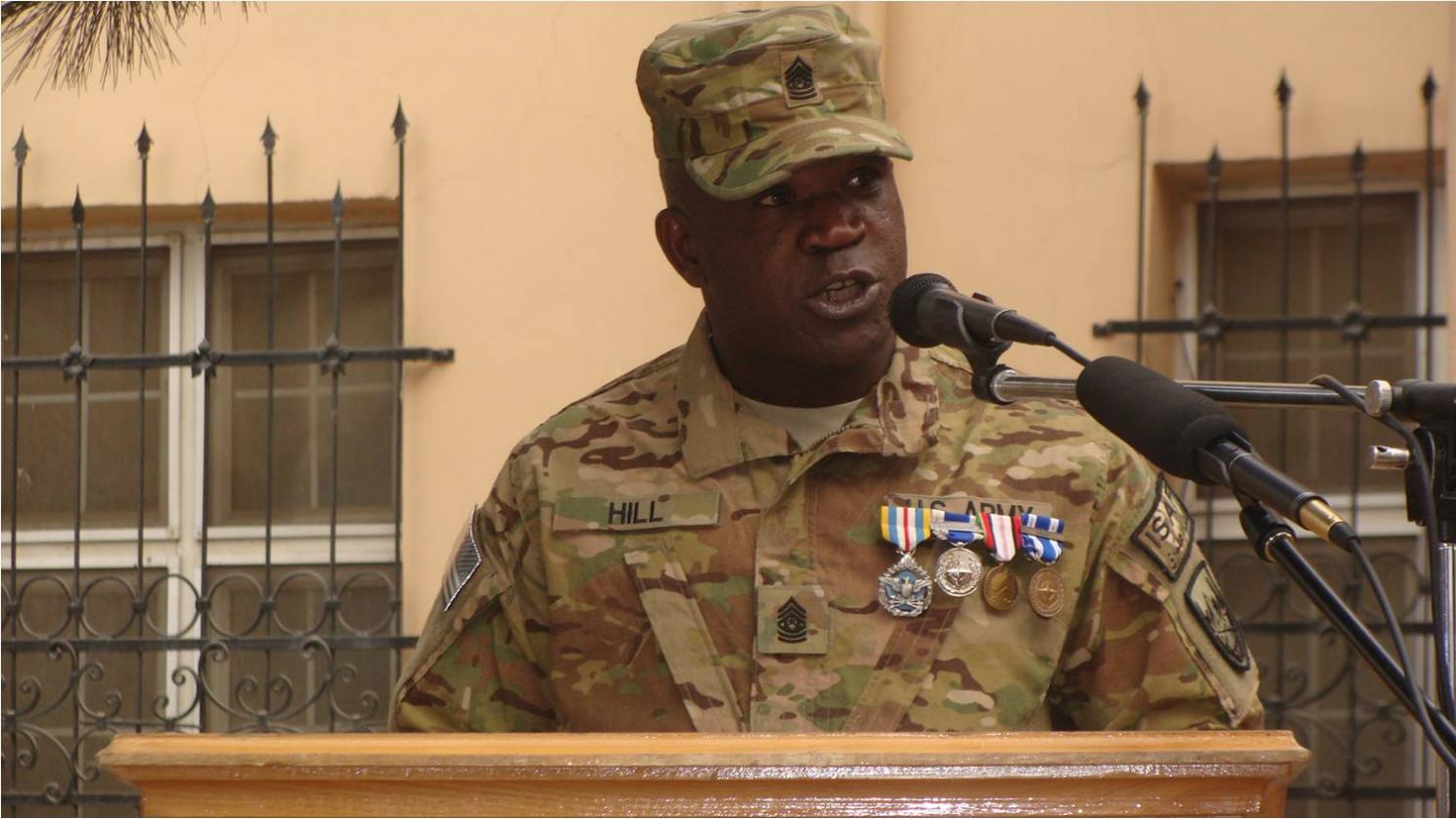 Continuing his military support through community service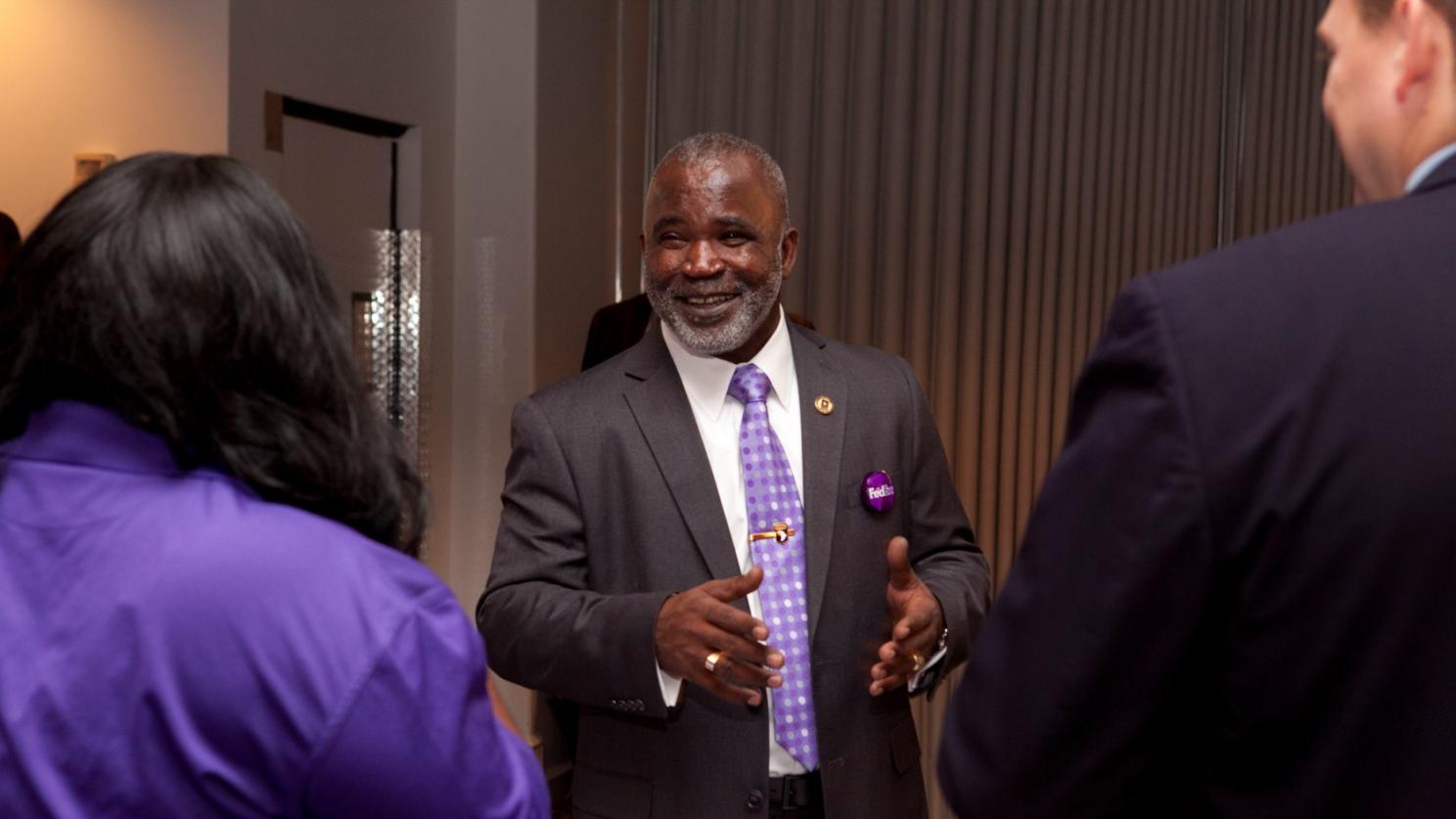 Marvin joined FedEx Freight in 2016 and began applying his military experience to help lead veteran's initiatives and programs. He is the chairman of the FedEx Freight Veterans Business Resource Team and active with community organizations including the Christmas SPIRIT Foundation (Trees for Troops) and U.S. Chamber Foundation Hiring Our Heroes program.
Marvin works with the Christmas SPIRIT Foundation on the Trees for Troops campaign, an annual program sponsored by FedEx Freight that delivers and distributes thousands of real Christmas trees to military families at military bases across the United States and overseas. Prior to COVID-19, FedEx Cares volunteers distributed trees at military bases across the U.S. This year's goal is to deliver 16,000 farm-grown trees to more than 75 military bases.
"The Christmas season begins with the Christmas tree. Our service men and women sacrificed their normalcy long before the COVID-19 pandemic so that we can live without fear. Our goal is for those receiving the Christmas trees be reminded of their special Christmases and reassured of our gratitude for their steadfast service." Since 2005, FedEx has helped deliver more than 225,000 Christmas trees to military bases across the U.S, and internationally to help make the holiday special for our troops and military families.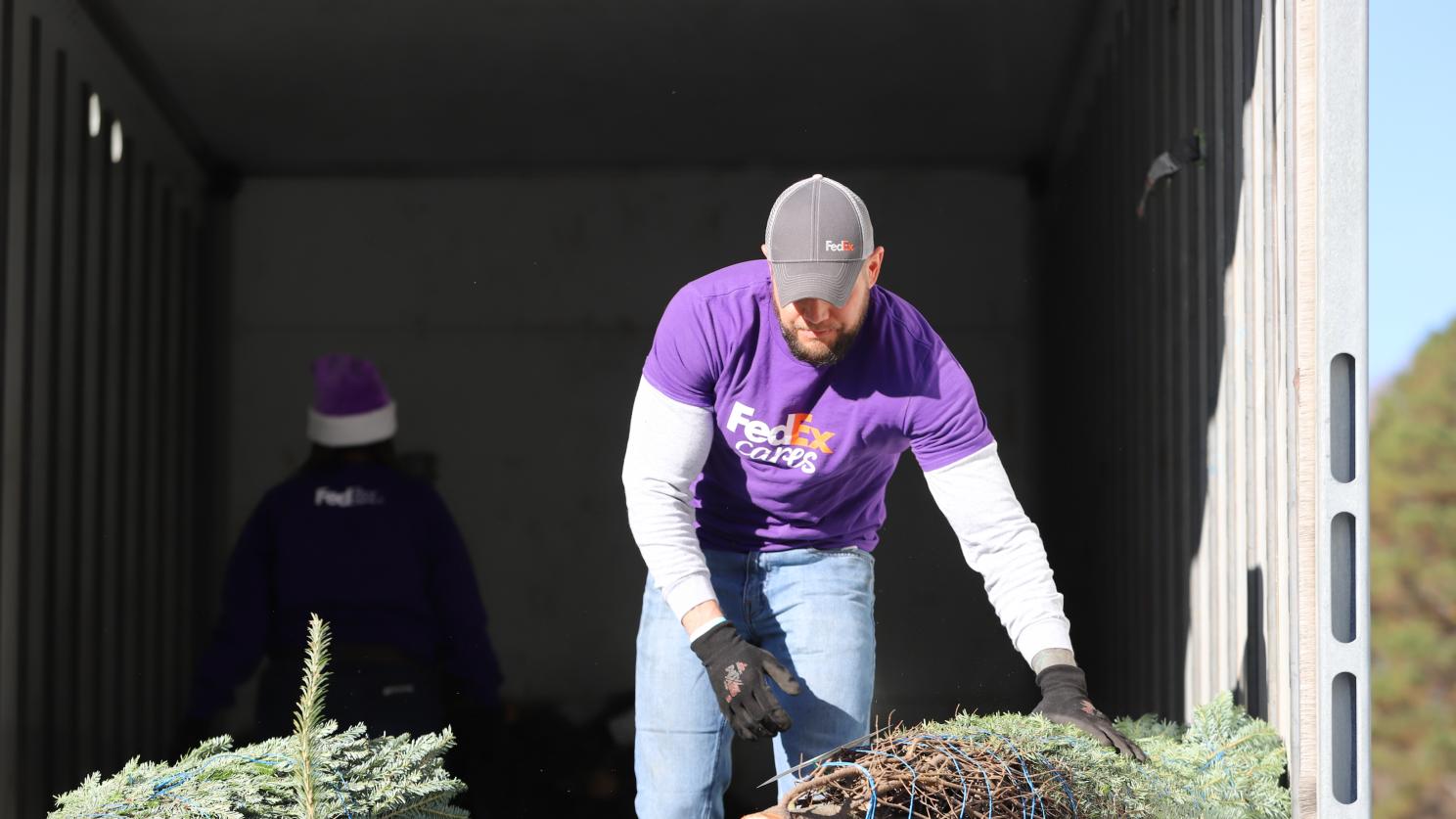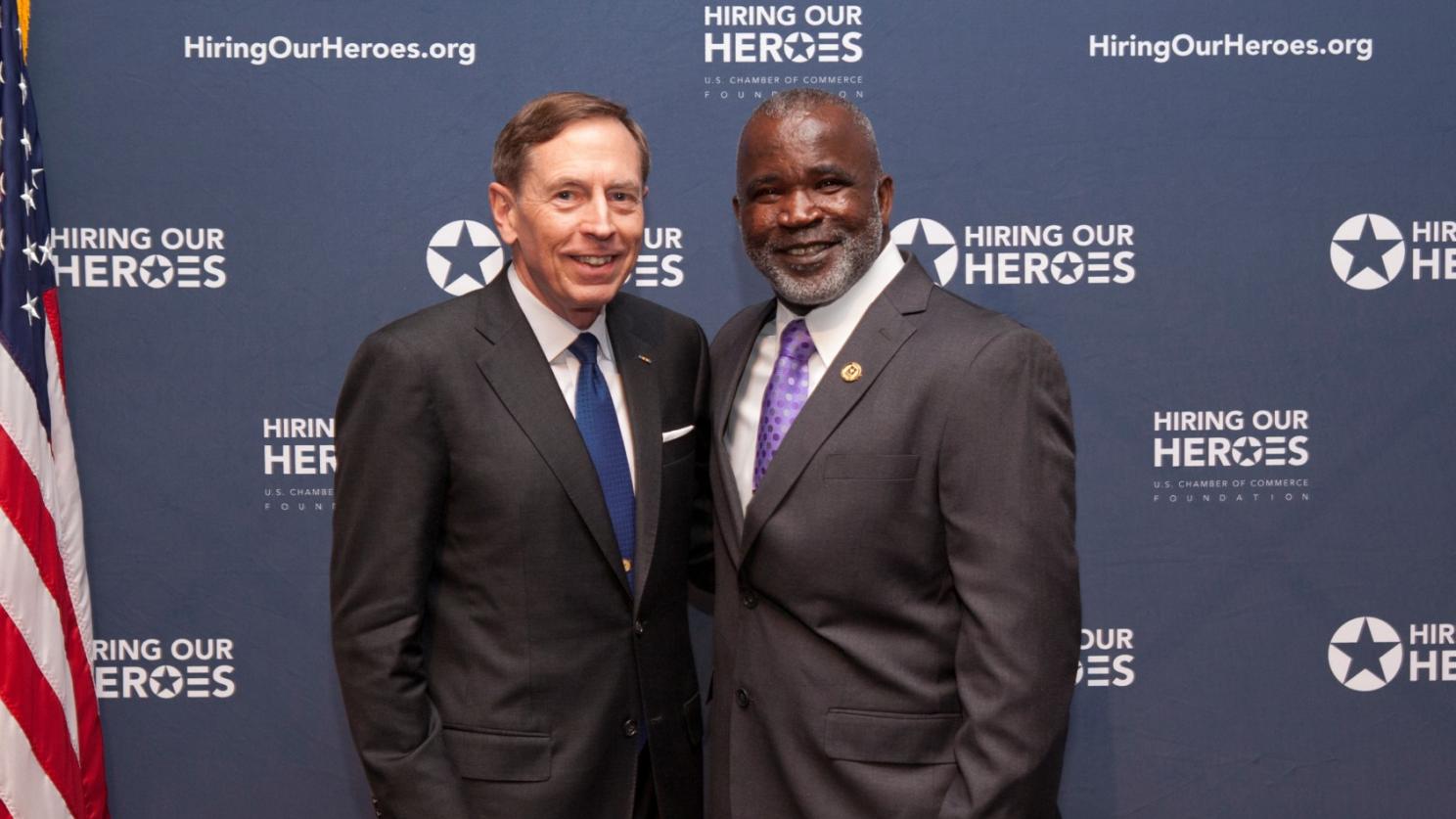 In addition to helping military families during the holidays, Marvin Hill works with the U.S. Chamber of Commerce Foundation's Hiring Our Heroes program, a nonprofit supported by FedEx charitable investments. "My first interaction with Hiring our Heroes was in 2014, before I joined FedEx Freight. General David Petraeus and I attended the hiring event to motivate employers that hiring veterans wasn't just the right thing to do but the smart thing to do."
FedEx works with Hiring Our Heroes (HOH) to provide transitioning service members and their spouses with professional training, hands-on work experience, networking, and direct connections to employers through HOH Career Summits and the HOH Corporate Fellowship Program. These programs help veterans smoothly transition into the next phase of their career and have the added benefit of helping employers access top talent and better understand the veteran workforce.
 "As a military leader, one of my greatest responsibilities was to grow the next generation of leaders," Marvin said. "I brought that same commitment with me to FedEx Freight in the way I invest in people and their development. I believe that people are my credentials, and people will be my legacy."