FedEx Hispanic Action Network (HAN) members recently attended the annual UnidosUS Conference held in San Antonio, TX, July 8 – 11. This was the first in-person conference since 2019 and it did not disappoint.
"Siempre Adelante! (Always Forward): Our Quest for Equity" was the theme and set the tone for the conference.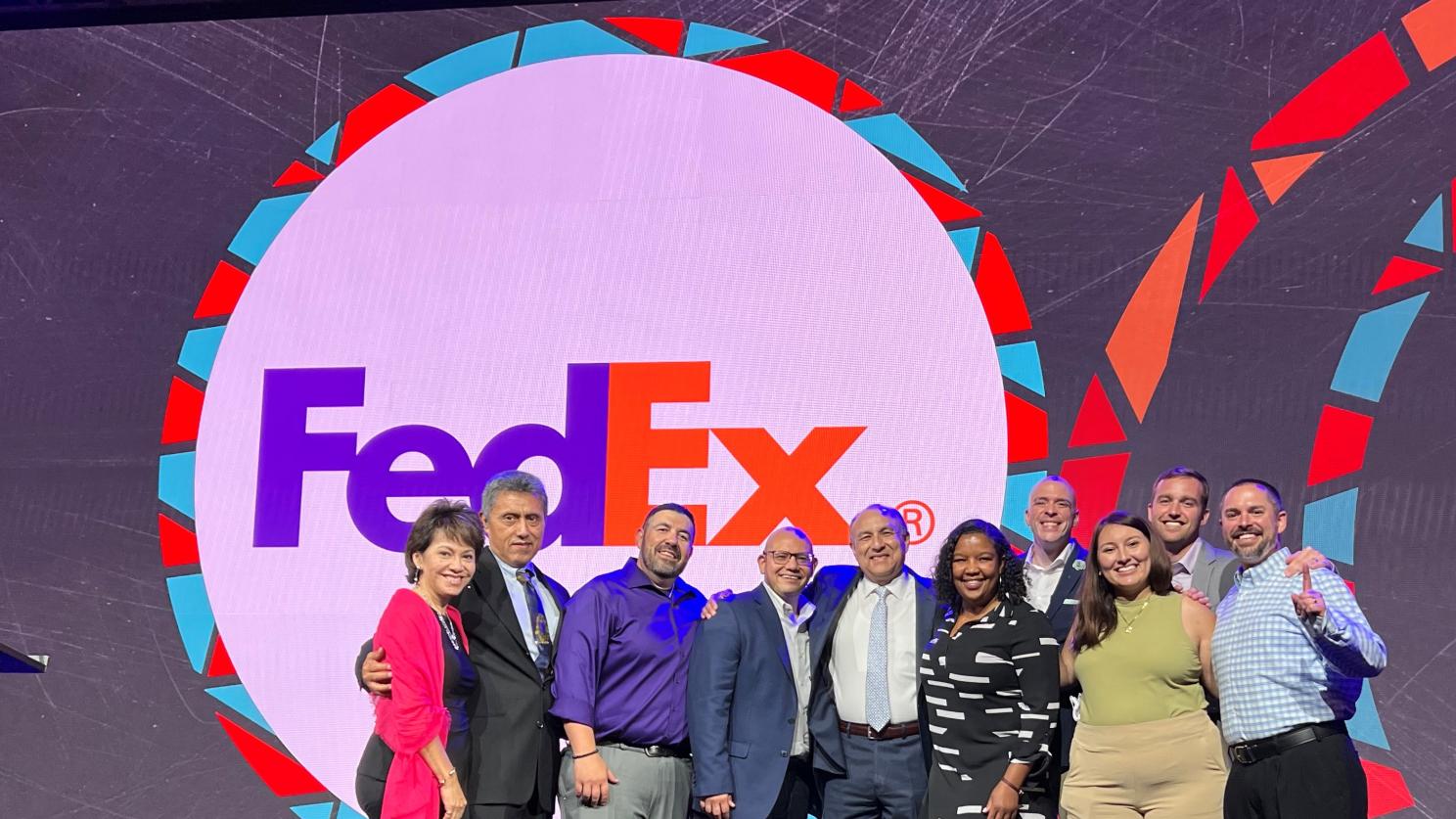 Conference events included 15 workshops focusing on mental health, Latino narrative, education, housing, workforce development, technology and innovation. In addition to the workshops, networking opportunities were also included.  
The event helped HAN team members better understand how to navigate the constant change we are experiencing in the world. More importantly, learning and development continue to be the focus members bring back to employees at FedEx.  
Staff Vice President and Assistant Treasurer, Global Cash Management, FedEx Corporation, Rene Bustamante, sees value in attending the conference which helps our employees evolve into future leaders. He is a pioneer at FedEx advancing Hispanic/Latino initiatives in the community.
Rene understands the value and potential of mentoring the next generation of Hispanic/Latino leaders at FedEx. There are more than 62 million (18.7%) Hispanic/Latino citizens in the U.S. who contribute to the rich history and growth of our country. This is a direct correlation to the impact at FedEx with close to 18% of the Hispanic/Latino workforce. 
"Every UnidosUS Conference continues to inspire me and this one was no different," says Rene. "Seeing the FedEx HAN team recognize the growth in the Hispanic/Latino population in the U.S and FedEx is no coincidence. I've seen us evolve from a grassroots movement within our company to one of the leading Employee Resource Groups (ERGs) focusing on our Culture Values. Our people benefit tremendously from what HAN has to offer."
Peggy Carrera, Managing Director, Linehaul Engineering, FedEx Ground, and Director Champion for HAN was also in attendance at the conference. She leads and supports our employees' continuous growth.
"I feel we are only getting started. This conference was key in driving strategy for HAN," says Peggy. "The importance of HAN members getting to the next level in their personal and career growth makes our ERG one of the best at FedEx. We cultivate through celebrating culture. Pa'lante y mas (Onward and more)."
UnidosUS is an opportunity for employees to engage with the community and through ERGs at FedEx Ground.