FedEx is proud to honor those who served in the United States Armed Forces.
Meet Frechell Leachman, Captain, U.S. Navy Reserve, Retired, who served in the Navy Reserve for 29 years as a Human Resources Officer and whose most recent duty station was at the Pentagon. Frechell is currently a Senior Payroll Analyst and is grateful to FedEx for making it possible to have a career with both the Navy and FedEx.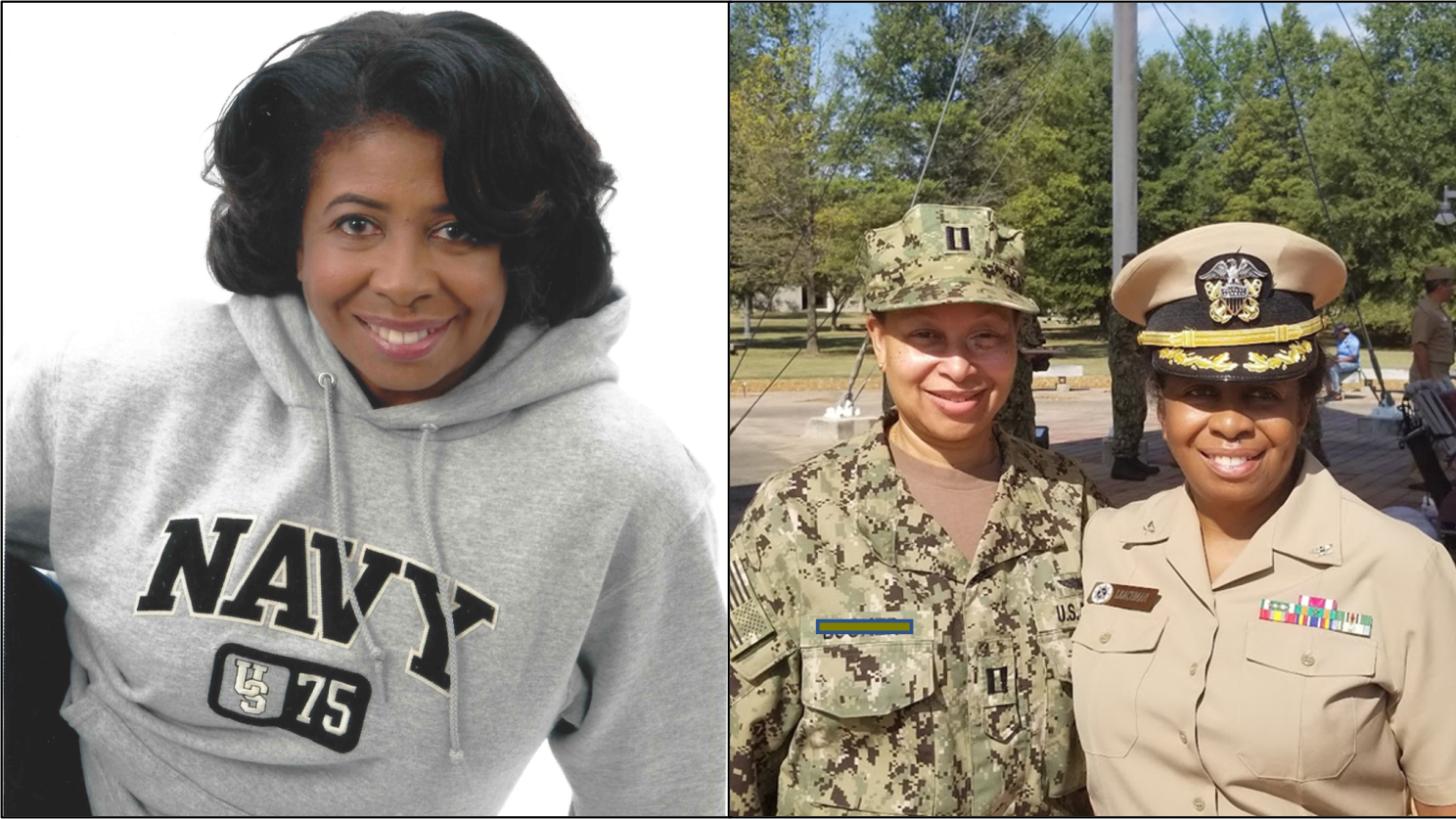 The journey begins at the FedEx Hub in Memphis
"One of my most valued treasures are the amazing people I have met over these 40 years at FedEx."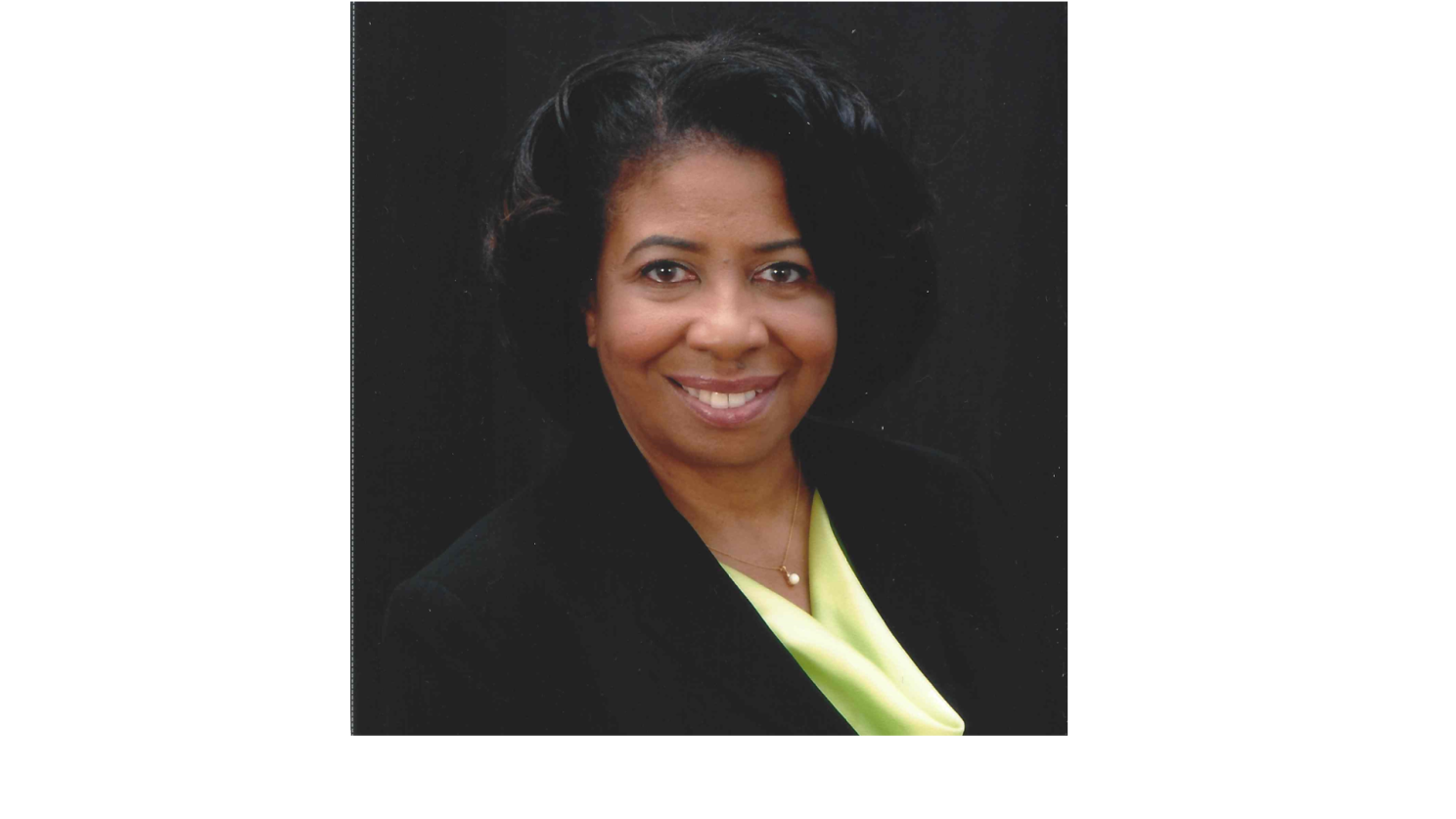 Frechell Leachman began her FedEx career in the Memphis hub as an offload crew member while attending college. She has held several positions at FedEx, including her current position as a Senior Payroll Analyst, and credits the company for opening so many doors and providing new opportunities.  
Throughout her dual careers in the Navy and at FedEx, Frechell has maintained a high performer status at both endeavors. During these years, she obtained two advanced degrees and is the recipient of a Five Star Award.
An avid learner, Frechell is a Quality Driven Management (QDM) expert, which allows her to work with team members across different areas using a common language to create solutions. One thing about QDM that she has learned is that it is important to listen and give everyone the opportunity to share their ideas in a trusting, positive environment.  
Answering the call
In 1990, following college, Frechell and a friend decided to join the Navy Reserve. Although her friend changed her mind, Frechell carried on with the plan. The opportunity to serve her country, experience the camaraderie of the Navy, and travel to new places was something she embraced.
Possessing a college degree and in-demand skills, Frechell entered the Navy Reserve as a Direct Commissioned Officer and trained at the Officer Candidate School Pensacola. During her time as a Reservist, Capt. Leachman was mobilized twice, once for Operation Noble Eagle and again during Operation Enduring Freedom.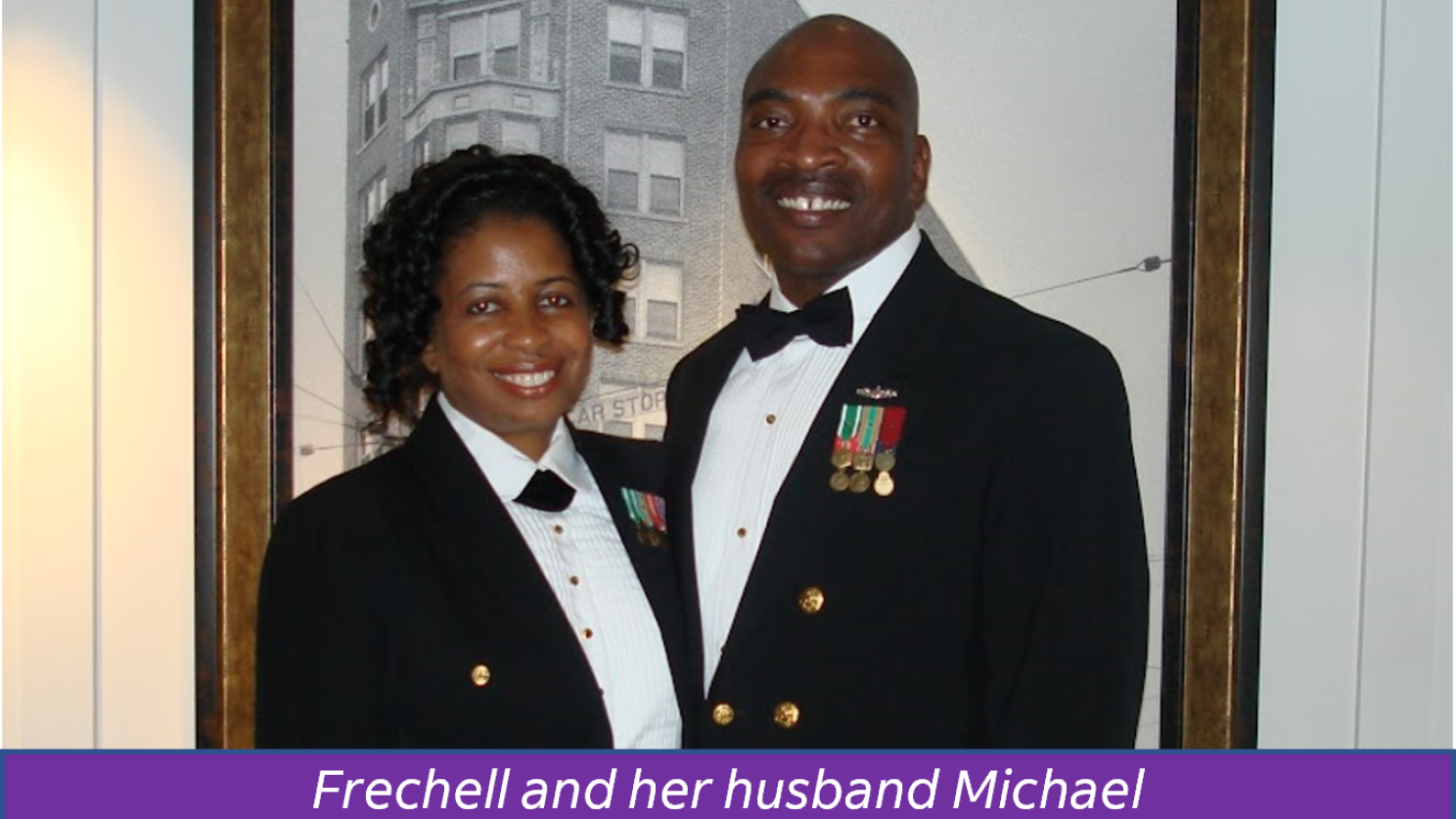 Frechell served an important role in the days following 9/11. During this time of uncertainty for service members, as well as their families and friends, she was one of those responsible for taking calls, answering questions, and connecting people with support and resources.   Her most important job, though, was to calm fears and provide reassurance amidst the uncertainty.  "We had to take care of each other," said Leachman.
Giving back to others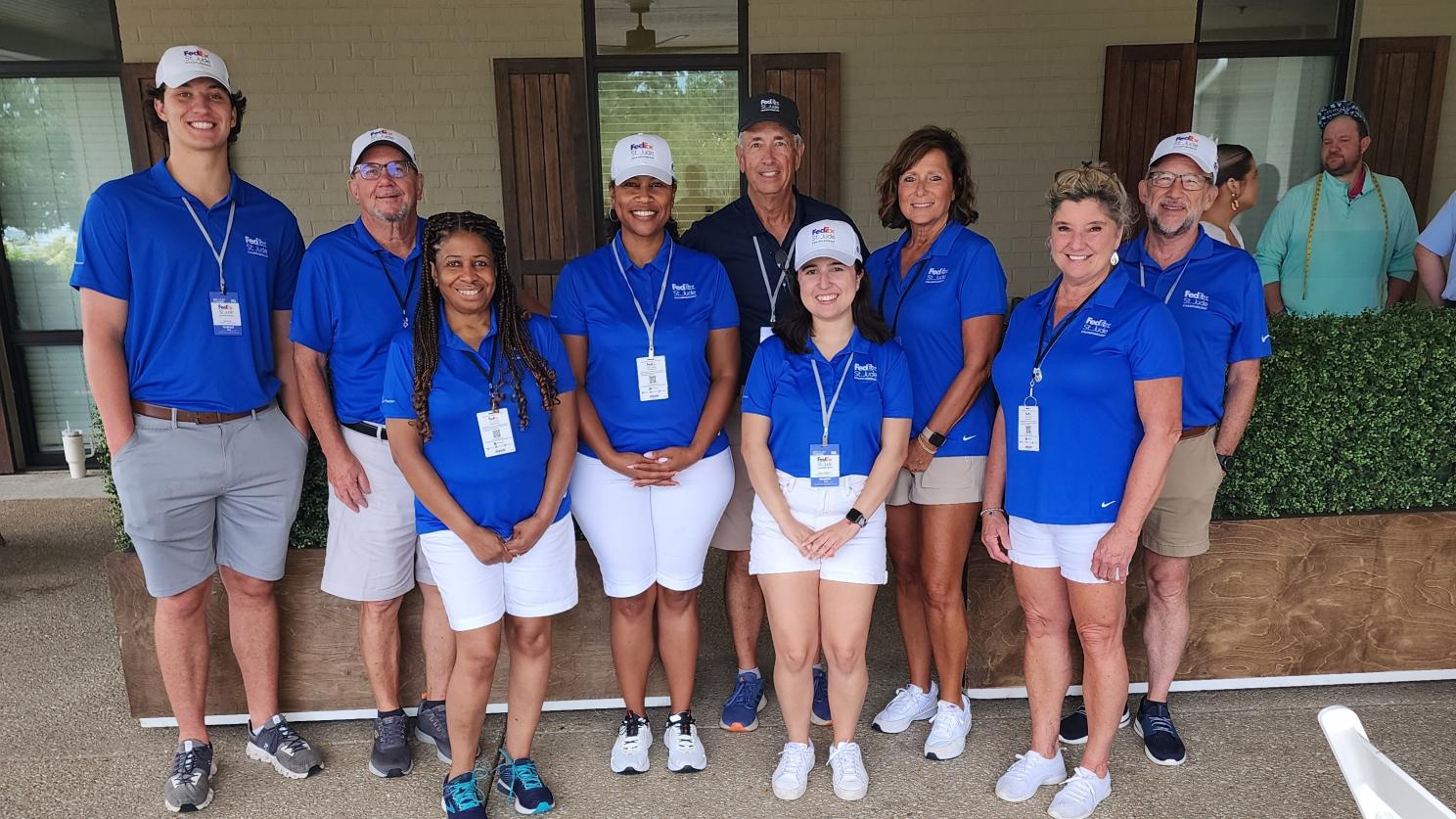 A strong believer in the commitment to do good, Frechell regularly volunteers and is particularly interested in opportunities to help women and children. She works with employee resource groups such as the FedEx Multi-Ethnic Leadership Community and she is proud to serve as the Secretary for Express Delivery Toastmasters.
Frechell also participates in volunteer events through FedEx Cares, our global community engagement program.
Among the volunteer events she has participated in are USO Holiday Care Package Assembly, FedEx St. Jude Championship, and Special Olympics. She has also participated in collections of items such as school supplies and personal hygiene products to give to local schoolkids.
"I have enjoyed the connections I have made through these activities," Leachman said. "They give me the opportunity to share experiences through open and honest dialogue and to give back to the community."
***all photos courtesy of Frechell Leachman