FedEx supports multiple nonprofits, including the American Red Cross, Direct Relief, Heart to Heart International, The Salvation Army, Team Rubicon, and World Central Kitchen, that work to help communities recover from natural disasters, like Hurricane Ian. By providing charitable donations and in-kind shipping, FedEx continuously helps these organizations deliver critical aid, like medical supplies and meals, to those who need it most.
Through our company's Delivering for Good program, we work with global disaster relief nonprofit organizations year-round to respond when catastrophes impact communities around the world.
Recently, FedEx and nonprofit organizations it supports have been on the front lines, delivering essentials to help those in need.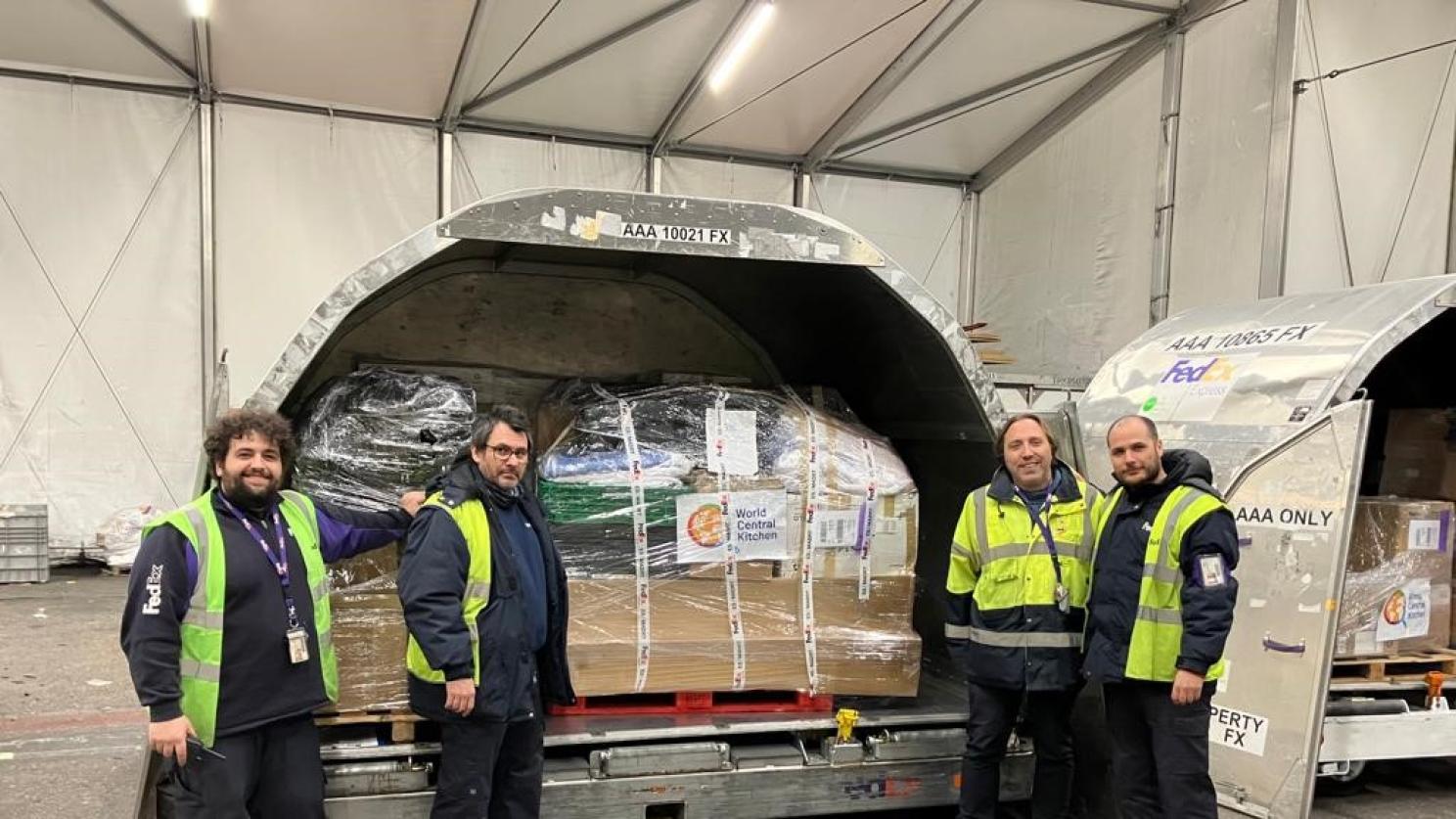 01/01/23 – 03/31/23 (updated 3/30/23)
Turkey and Syria – earthquakes
We extend our deepest sympathies to our team members and communities affected by the earthquake and aftershocks in Turkey.
The global relief agencies we support year round are currently assessing the situation on the ground so they may provide the help most needed. We are in frequent communication with them to ensure that our resources are deployed most effectively.
FedEx donated $100k on February 8 to the Red Cross to aid recovery efforts in Turkey and Syrian communities. The donation will provide support and aid, such as distributing essentials like first aid, food, water, and blankets; setting up temporary shelters; and providing psychological support and medical aid.
On February 8 a FedEx B737 flight operated by WestAtlantic departed from Istanbul Sabiha Gokcen airport for Malataya in the impacted area. The flight carried critically needed humanitarian supplies on behalf of the Istanbul Governorship and local municipality, including food supplies from Umursan Un Ltd. and clothing donated by local residents. 
FedEx transported 55 pallets of freight for World Central Kitchen.
FedEx provided logistical support to the Turkish Red Crescent to move critically needed supplies by road.
From February 17-21, FedEx donated five MD-11 charters filled with relief supplies destined for Istanbul, Turkey. The flights, all originating from Dubai, UAE, contained  approximately 230 metric tonnes of relief supplies. The supplies shipped  included  tents, blankets, baby items, household supplies, and hygiene kits from the  International Federation of Red Cross and Red Crescent Societies (IFRC).
On February 24th, FedEx transported 108 emergency medical backpacks and 500 hygiene kits to to AKUT, the largest search and rescue team in Turkey. Each backpack contains enough medical supplies to serve as many as 500 people.
On February 21st, FedEx shipped five Living Water Treatment Systems (LWTS), more than 65,000 water purification packets, and over 1,300 hygiene kits to Turkey on behalf of Water Mission. One LWTS can purify more than 10,000 gallons of water per day—enough drinking water for up to 5,000 people.
On March 2nd, FedEx shipped 11 pallets of hygiene kits to Istanbul, Turkey from Kansas on behalf of Heart to Heart International. The shipment consisted of 4,950 kits that will be distributed to people in the affected areas. On March 23rd, FedEx shipped 11 pallets of medicines, medical supplies, PPE, and infant formula to Adana, Turkey.
We ask FedEx team members to refrain from collecting donated items, as FedEx does not provide charitable shipping for collection drives and donated items. If you would like to contribute to the relief efforts, please consider donating cash directly to a relief organization of your choice. Learn more about FedEx's Humanitarian Relief efforts here.
United States – California storms
FedEx shipped more than18 pallets of kitchen equipment, distribution products, Cambro hot boxes, and paella pans to help serve close to 23,000 meals during the CA storm response. About half of these meals were cooked by WCK, the other half were provided through their restaurant partners. As rain began to subside earlier this week, and communities are continuing to clean up, World Central Kitchen's last day of meal service was Tuesday, January 17. Through a local food partner, their team has continued to provide 350 meals per day at the Merced shelter as it begins to wind down.