Providing reliable healthcare transportation in a transit-poor city
In recognition of National Entrepreneurship Month, we're highlighting MedHaul – a small business that provides transportation services for vulnerable patients in Memphis.
Every year, nearly four million Americans miss medical appointments for a simple reason: they lack access to reliable transportation. While it may seem like an innocuous issue, missing critical care touchpoints increases an individual's risk for serious health issues down the line, and it's one that has outsized and negative effects on patients with complex needs in Memphis.
Memphis is a microcosm of the formidable healthcare barriers facing many across the U.S. For local entrepreneur Erica Plybeah, those barriers were the prompt for her to start a transportation services company that would ensure the most vulnerable patients in Memphians have safe and reliable ways to access their healthcare needs.
Now, thanks to partnership with two other Memphis-based institutions— FedEx and Epicenter—her healthcare technology company, MedHaul, is eliminating barriers to critical care by deploying safe, cost-effective, and reliable transportation to patients whose needs are often overlooked including the elderly, low and no-income individuals, those with  physical or intellectual disabilities, or who live in rural communities.
Meeting the unique needs of the Mississippi Delta
Erica's idea for MedHaul was sparked by her own discovery of the lack of transportation options for non-emergency patients in the Memphis Medical District. Her grandmother, a Type 2 Diabetic double leg amputee, required regular healthcare check-ins, but booking consistent transportation was an ongoing challenge. Given the lack of options in the region, Erica took it upon herself to create an online platform that arranges transportation for patients in underserved communities on their behalf.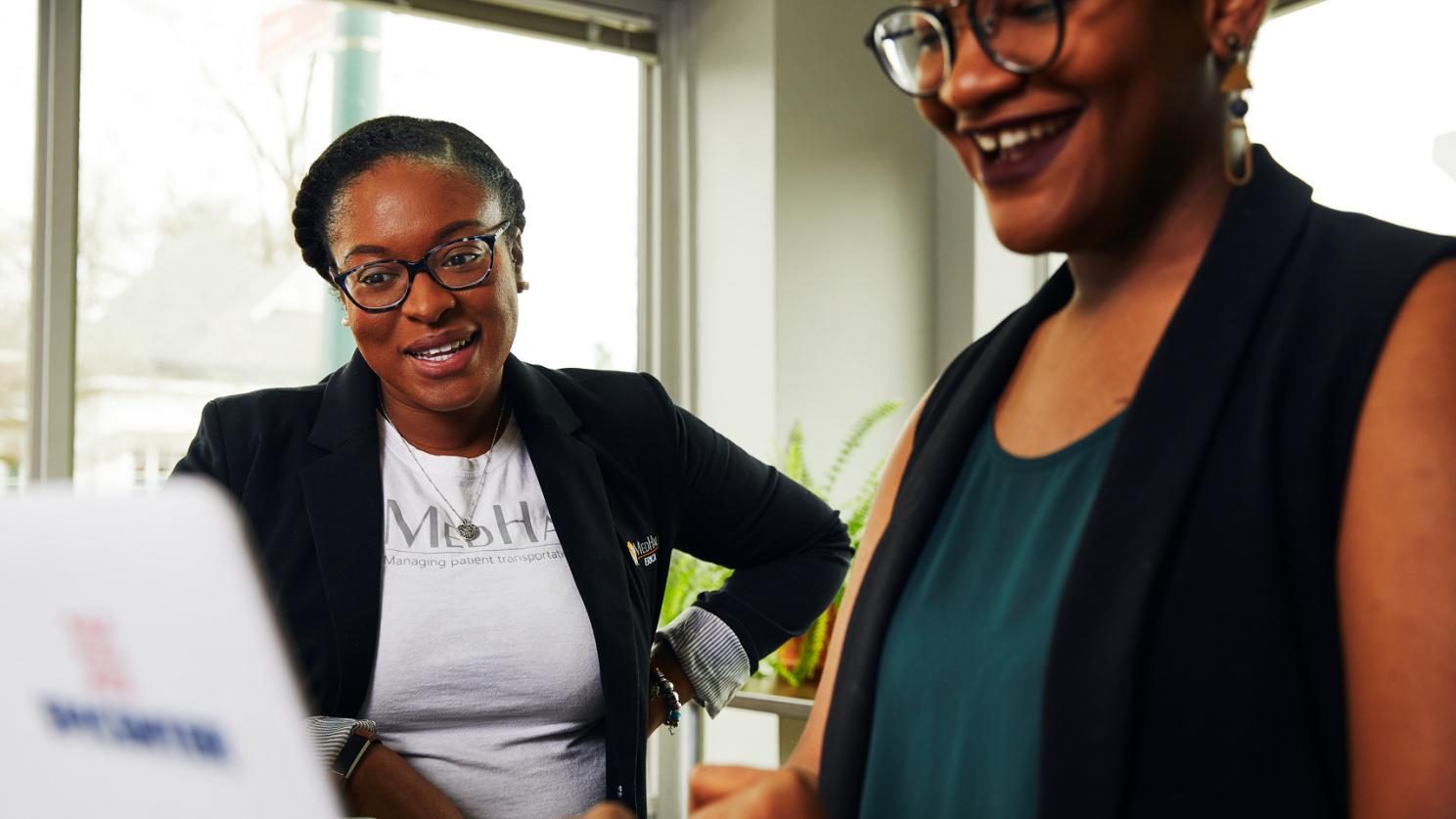 Expanding accessibility for underserved communities is easier said than done, but Erica was well-acquainted with the challenges facing her. Erica grew up along the Mississippi Delta area, where rates of poverty and illiteracy are markedly higher than in other regions of the country, and where individuals have historically been marginalized.  She knew that helping community members understand the value would be easy, but building and launching the heavily logistics-driven technology behind the service would be a challenge.
To circumvent such issues, MedHaul's experienced software engineering team built the platform to communicate directly with healthcare professionals around the city, empowering them to coordinate rides on patients' behalf. This supports patients' safety and dignity while giving them peace of mind – a much-needed element of service during the COVID-19 pandemic.
On-demand service when Memphis needed it most
As a city, Memphis has a sprawling population density of roughly 2,000 people per square mile, and since public transit lends itself best to denser areas, consistent public transportation is tough to begin with. But when COVID-19 hit in early 2020, Memphis's slim commuting options became dire as the Memphis Area Transit Authority (MATA) dealt with driver shortages and route cuts. According to Erica, MedHaul's launch to begin transporting patients in 2019 happened just in time.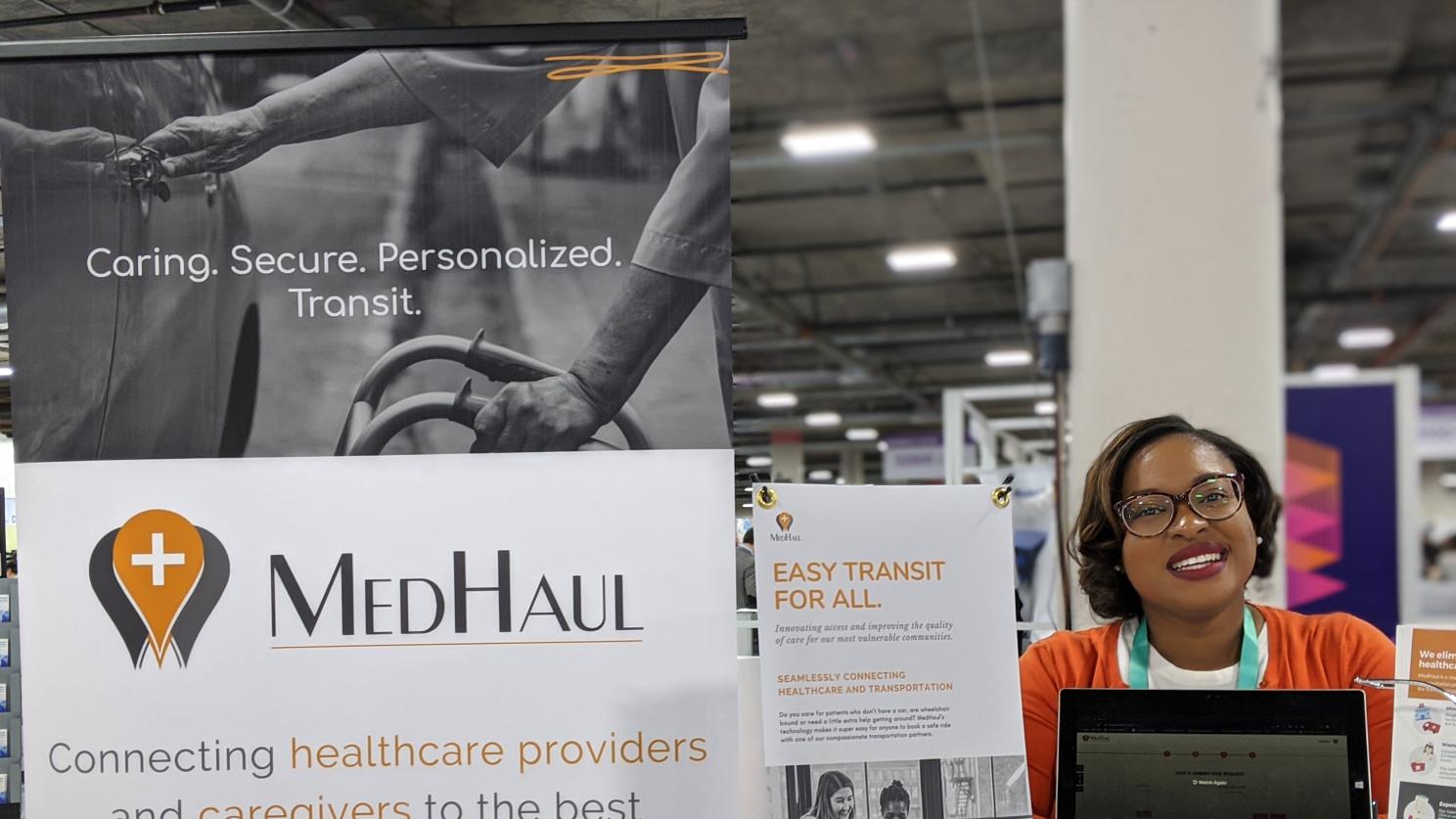 "We began servicing patients at a really critical moment," Erica remarked. "By the time the pandemic hit in 2020, we'd worked out any kinks in the platform and had established ourselves as a trusted partner within the community. That recognition was really important at a time when people didn't know where to turn for help or information."
Near the time of their launch, Erica and her team received start-up capital by winning the Memphis Medical District Opportunity Challenge, a competition funded by the FedEx-backed Epicenter, a nonprofit and equitable incubator for Memphis-based entrepreneurs. With strong support from FedEx, Epicenter provides businesses like MedHaul with access to startup capital, mentorship, and business-building curricula. As part of the FedEx Cares 50 by 50 goal to positively impact 50 million people around the world, Epicenter has directly impacted more than 1,600 local entrepreneurs, and Erica attributes the ecosystem's support as being critical to MedHaul's growth. Because of Epicenter's support, MedHaul has now gone on to scale outside of Memphis and receive additional capital investments.
Inclusive accommodation in a sprawling, transit-poor city
Since launching, over 10,000 patients have ridden using MedHaul's network of specialty transportation providers. For patients requiring rides to procedures, like dialysis or chemotherapy, routine appointments, or simple prescription pickups, healthcare providers can utilize MedHaul's online booking platform to schedule future rides as well as on-demand, same-day appointments in as soon as 30 minutes. Rides can also  be customized according to a patient's physical abilities, which reduces their risk of falling or injuring themselves.
Jessica Taveau, CEO of Epicenter says that bearing witness to entrepreneurs' journeys like Erica's is the best part of her job – and she's confident that empowering their efforts helps future generations of entrepreneurs see what's possible.
"We're proud to work with different partners across our network to make sure we're reaching different and diverse communities," Taveau said. "With MedHaul, we knew we'd found an amazing organization that solves for an urgent need. High-quality medical care can't support patients' health if they can't get from point A to point B."
As her MedHaul team continues to innovate for the health of underserved patients in the area and across the Southeast, Erica is encouraged by Epicenter's uplifting of other entrepreneurs in Memphis to help them realize their business goals.
"When people think of innovation and entrepreneurship, they're often picturing San Francisco, Silicon Valley, New York," Erica said. "But Epicenter and FedEx recognize that development happening in places like Memphis, where we have enormous growth potential and market opportunities."
***Photo credit Starboard and Port Commercial Photography