Fifteen years of conservation impact
FedEx and the National Fish and Wildlife Foundation (NFWF) began working together in 2009 to fund community-based conservation projects in U.S. cities through the Five Star and Urban Waters Restoration Grant Program. The Five Star Program seeks to develop nationwide community stewardship of local natural resources, preserving them for future generations and enhancing habitat for local wildlife.
Since 2009, FedEx and NFWF have expanded from six to 18 cities. To date, projects over the past 15 years have engaged more than 4,750 FedEx volunteers along with 541,000 community members to restore 3,500 acres of habitat and plant 358,000 trees.
This conservation partnership supports NFWF's efforts to address water quality issues in priority watersheds, such as erosion due to unstable streambanks, pollution from stormwater runoff, and degraded shorelines caused by development. NFWF works with local conservation partners across the U.S., including the Golden Gate National Parks Conservancy, Living Lands & Waters, Alliance for the Great Lakes, Trees Atlanta, and the Wolf River Conservancy in Memphis, FedEx headquarters.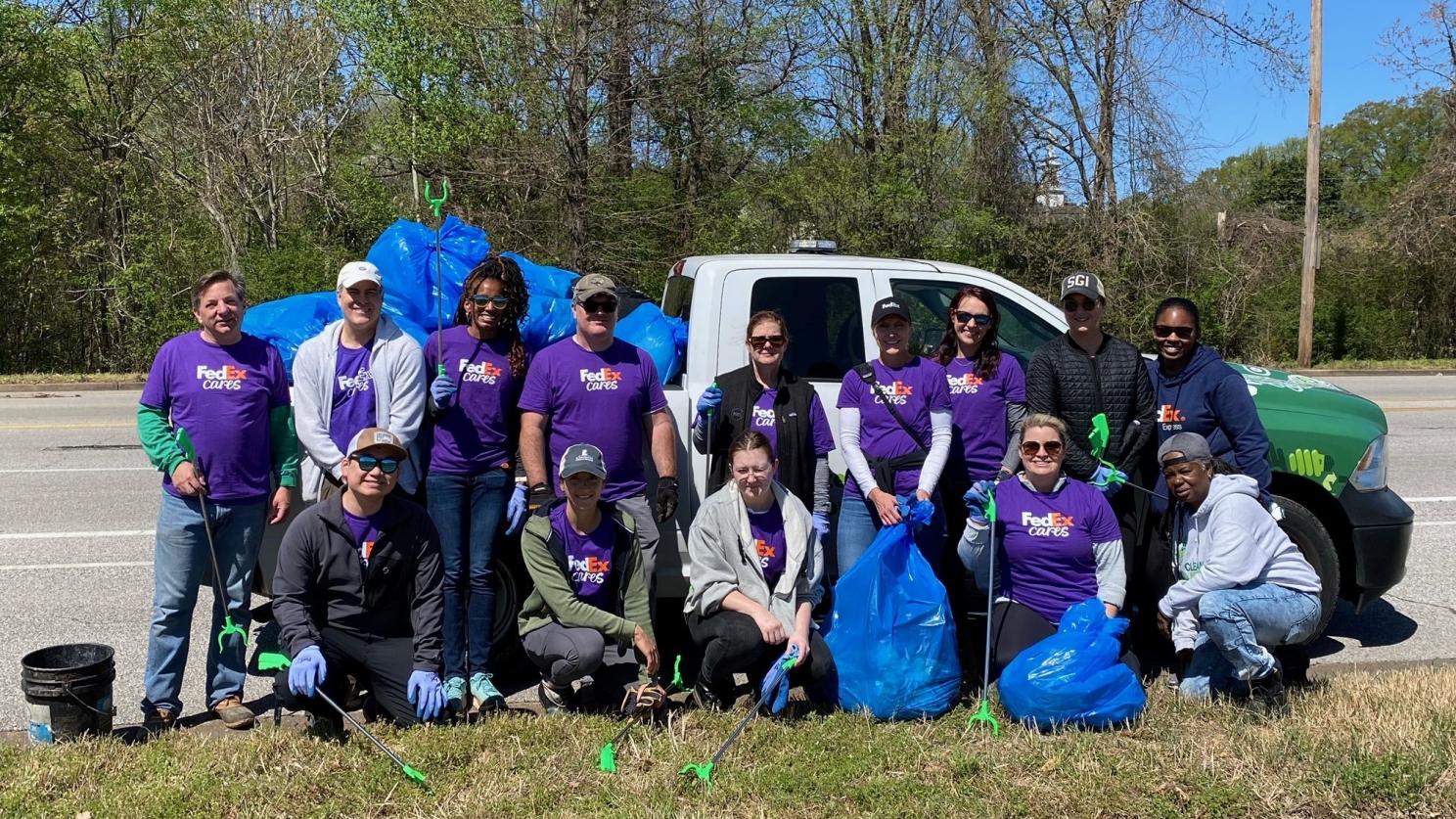 We are proud to join with NFWF in announcing the grantees for the 2023-2024 Five Star Program. This year's grant slate awards nearly $1.8 million to 38 grantees and will generate a total conservation impact of more than $6.2 million, including grantee matching contributions of $4.4 million.
Dallas: The Trinity Park Conservancy Conservation Program will cultivate community stewardship of riparian and wetland habitats in Dallas, Texas. The project will increase outreach to marginalized neighborhoods and youth programs and utilize an array of partnership to improve the environmental health along the Trinity River and its adjacent wetlands.
Pittsburgh: UpstreamPgh will restore the corridor around Fern Hollow Creek where it flows through Frick Park in Pittsburgh, in the aftermath of the 2022 Fern Hollow Bridge collapse. With the help of our partner organizations, we will engage over 200 volunteers from nearby communities to restore a five-to-ten-acre corridor along the creek through litter cleanups, invasive species removal, habitat restoration, and provide educational opportunities for 150 local school students.
Seattle: EarthCorps' young adult corps-members will work with local high school students and community members, schools, and other community partners to remove invasive plants and install native trees and woody shrubs within important habitat areas for threatened Chinook Salmon and other salmon species within the Duwamish River Estuary.
FedEx is committed to connecting people and possibilities around the world responsibly and resourcefully, with a goal to achieve carbon-neutral operations by 2040. This year, FedEx will surpass 5,000 team members who participate in NFWF conservation activities as a part of our global Picture Proof of Planting campaign. With more than fifty projects, FedEx is committed to deliver a more sustainable future for all communities where our team members live and work.