FedEx Express team members in the United Arab Emirates (UAE) recently participated in the annual "For Our Emirates We Plant" tree planting campaign, to help increase sustainable green spaces across the UAE.
In collaboration with Emirates Environmental Group, a team of FedEx Express team members planted indigenous Sidra and Samar trees at the Special Bee Reserve, located at Al Minae area in the Emirate of Ras Al Khaimah. The region's afforestation is of utmost importance since trees are a prominent contributor to decreasing greenhouse gases in the biosphere, most notably carbon dioxide. This program is an example of FedEx collaborating with nonprofits around the world to lead the charge on sustainability and help restore and protect the environment.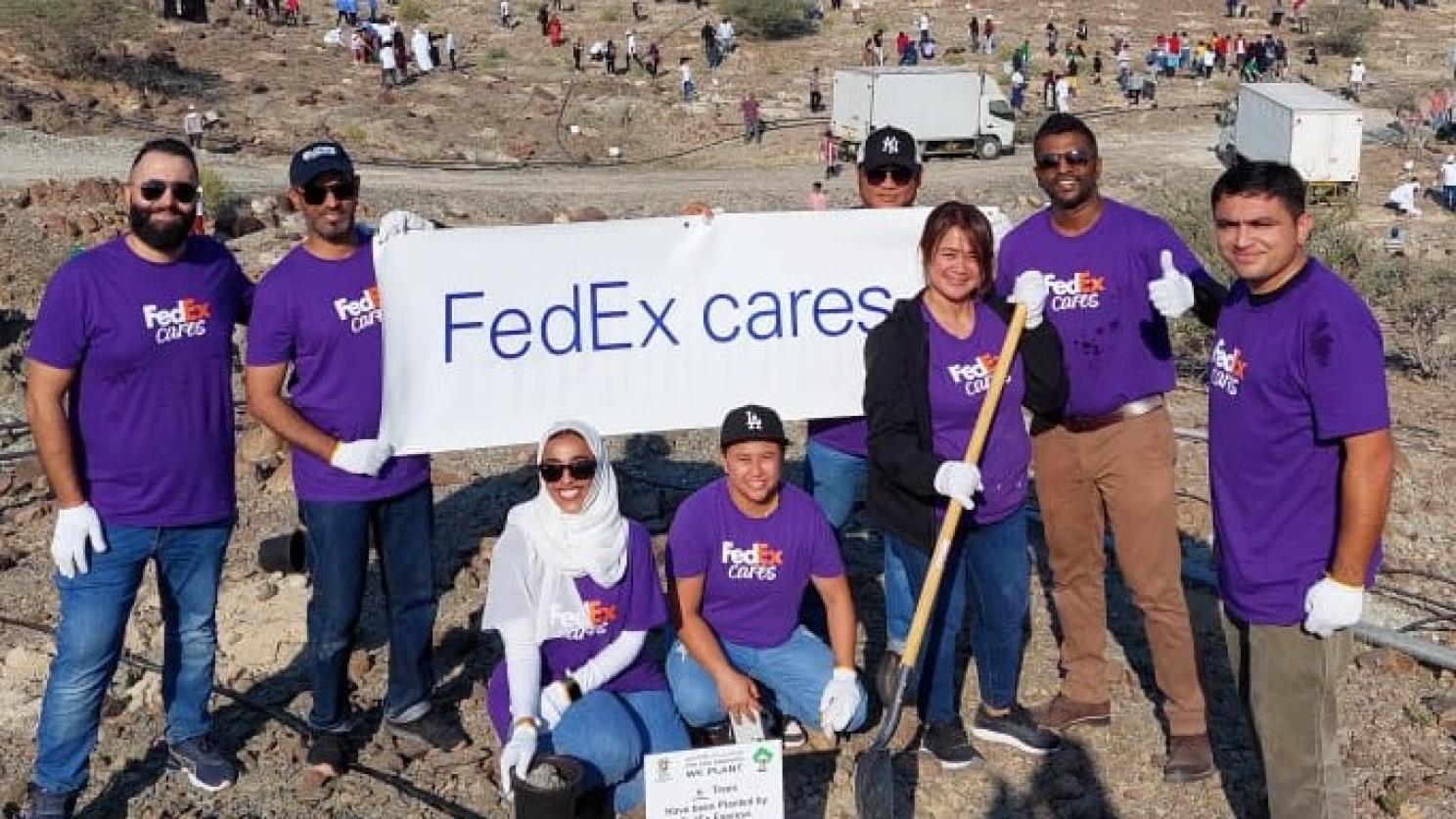 In June 2022, FedEx joined the Emirates Environmental Group in their Recycle, Reforest, Repeat project, where team members contributed a total of approximately 5,600 kg of recycled material, which is equivalent to six tree saplings that were planted in FedEx's name in Ras Al Khaimah by team members. 
We recognize the importance of addressing the challenges of climate change through innovative and sustainable business practices. In fact, FedEx is committed to delivering a more sustainable future and has set a goal of achieving carbon-neutral global operations by 2040.
Key steps toward reaching the carbon-neutral goal include vehicle electrification, sustainable fuels, fuel conservation, and aircraft modernization. In the UAE, FedEx Express has already begun testing zero tailpipe emissions electric vehicles for package pickup and delivery in the UAE.