FedEx sponsored Climate-KIC and EIT Digital's Sustainable Cities Climate Impact Challenge in 2023. Four cities were selected, including Hackney, working to expand the use of cargo bikes for small businesses. The following story and video were created by the EIT Climate-KIC team.
Hackney is a densely populated and culturally diverse part of London. An inner-city borough, Hackney faces both high levels of inequality and high levels of air pollution. "According to Public Health England, as many as 7 per cent of all deaths among people in Hackney over 30 can be attributed to air pollution— this is higher than both the London and England averages," says Ali Howes, Senior Transport Planner at the Zero Emissions Network (ZEN) an initiative in London's City Fringe area to reduce transport emissions and improve local air quality.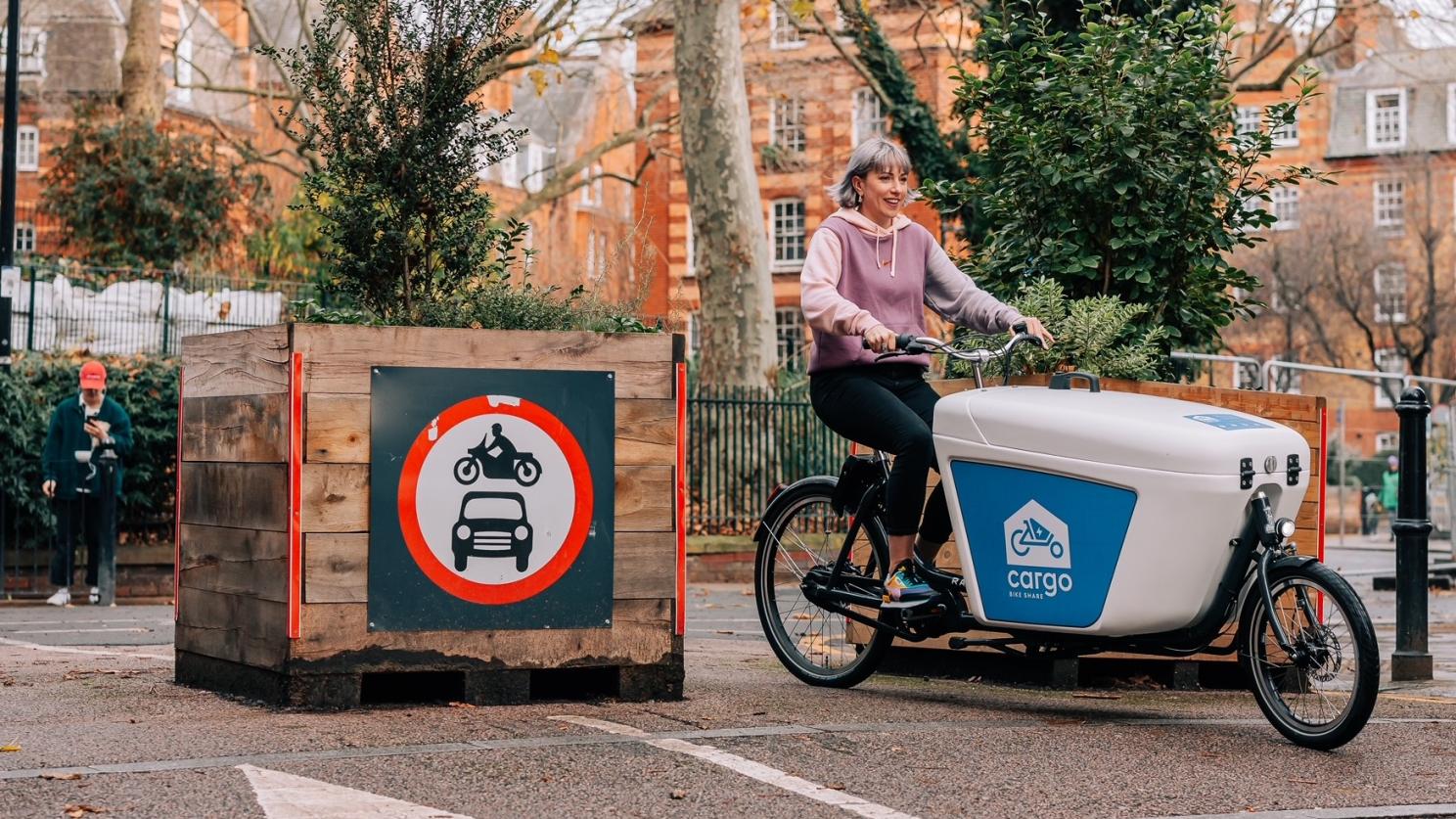 Hackney Council recently launched a Climate Action Plan for the borough, with transport as one of its focus areas. "The Plan recognises there's a need to make a green transition fair. Improved air quality will improve Hackney residents' health and reduce inequality, which is why ZEN wants to support residents and businesses during this transition," says Howes.
One of ZEN's main projects is a cargo bike pilot scheme. It's one of four projects selected for the Sustainable Cities Climate Impact Challenge, organised by EIT Climate-KIC and EIT Digital, and supported by FedEx.
Cargo bikes can carry extra cargo at the front or back of a bicycle and often have an electrical assist function to help riders carrying heavy loads or through hilly areas. ZEN wants to promote cargo bikes as a cleaner and greener transport option. "One of the biggest barriers to using cargo bikes is cost," says Howes. "This is why the project includes grants so that small businesses can shift to a cargo or e-bike—particularly those which are replacing a diesel or petrol van."
The scheme has been so popular that four times more businesses applied for grants than ZEN can currently support. "We had 44 local businesses apply for grants and we're working to help each of them develop their own sustainable transport action plan. What's been interesting is the range of different businesses who have applied: painting and decorating companies, catering companies, an art gallery, a bookshop, and an architecture firm. It just goes to show that there's a lot of interest and demand for cargo bikes in Hackney and it will be interesting to see how they plan to use the bikes," says Howes.
Following a rigorous shortlisting process, 14 businesses were awarded a grant to purchase a cargo bike which will be used to transport tools and equipment, carry out repairs and client visits, deliver documents and food, and provide cycle education and training for vulnerable groups.
Cargo bikes are also available to Hackney residents as part of an on-demand, publicly-available bike share service for more casual users, or those unable to store or afford them. Riders can use an app to access the bike and ride it straight away. ZEN is also helping provide cargo bike training to Hackney businesses and has also created a toolkit which local governments can use as a template for setting up their own cargo bike share scheme.  
While Hackney already has cycling infrastructure—including cycle lanes and quieter streets with traffic filters—ZEN hopes this continues to improve in future, to encourage more cargo bike users, and cyclists in general. Ali Howes says, "I also think there's more we could be doing to support women riders and people of colour, to make cycling more inclusive and more accessible - we're currently doing some work with industry on this. What's great about promoting cycling is that we are uniting more people from different perspectives - not just from transport - who are keen to reduce emissions in our cities."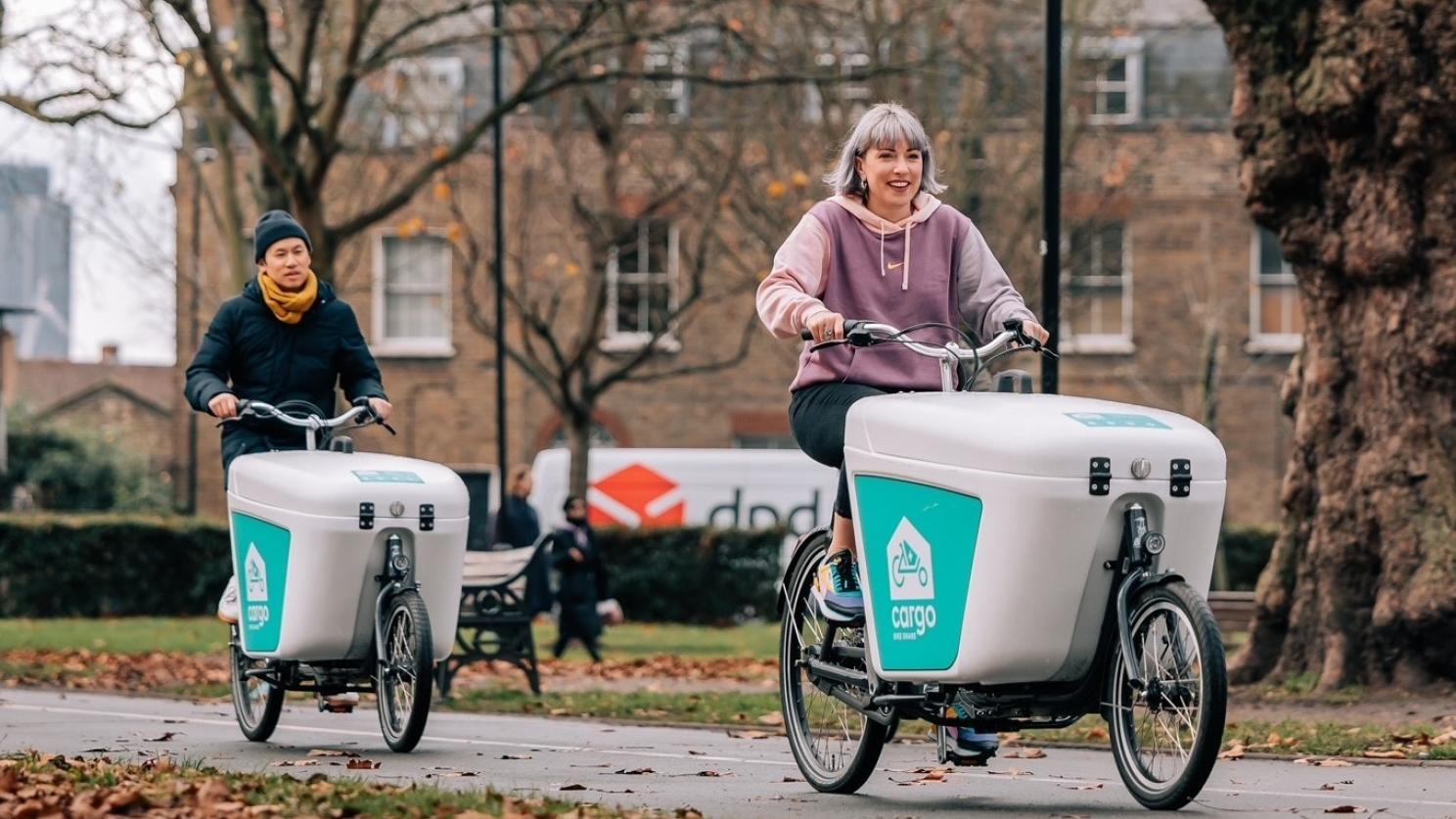 The second edition of the Challenge is now accepting applications to fund small-scale projects that accelerate the transition towards cleaner, greener, and smarter mobility in European cities. The deadline to apply is 24 November 2023. Learn more