On a recent afternoon underneath a clear Los Angeles sky, young electrification experts-in-training were peppering FedEx electric vehicle (EV) couriers with the important questions:
Where does electricity come from? When does the truck sleep? How can I drive one of those?
To commemorate Earth Month 2023, FedEx team members from the FedEx Express facility in Inglewood, Calif. hosted an electric delivery van "show and tell" at the after-school program run by the Los Angeles Conservation Corps at nearby 52nd Street Elementary School. For more than a decade, FedEx has supported the work of the L.A. Conservation Corps and their work to cultivate the next generation of the green workforce.
Two FedEx Express couriers who typically drive electric vehicles on their delivery routes guided groups of students through an in-depth tour of the electric vehicle, showing off everything from the charging port to the quiet engine.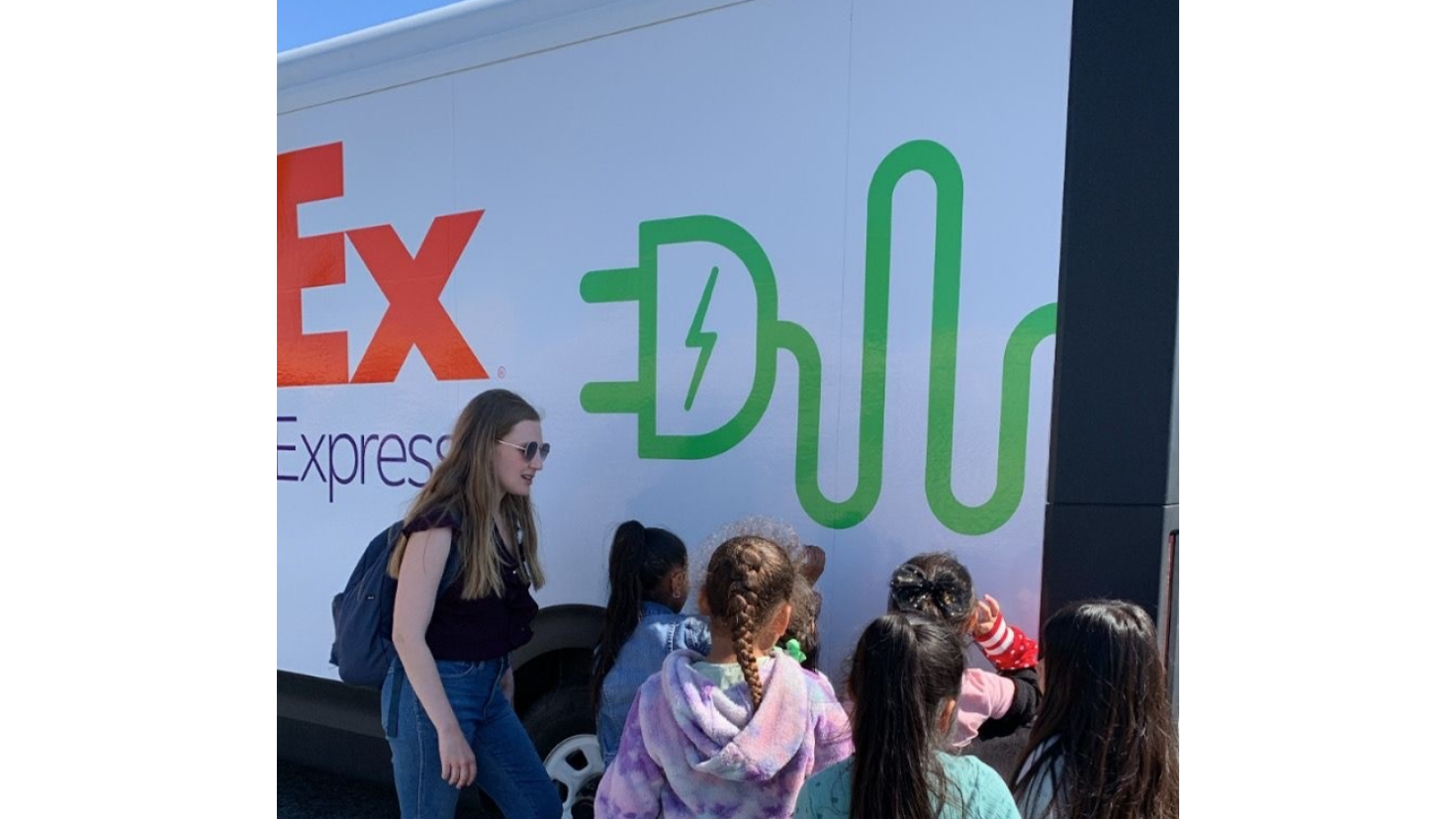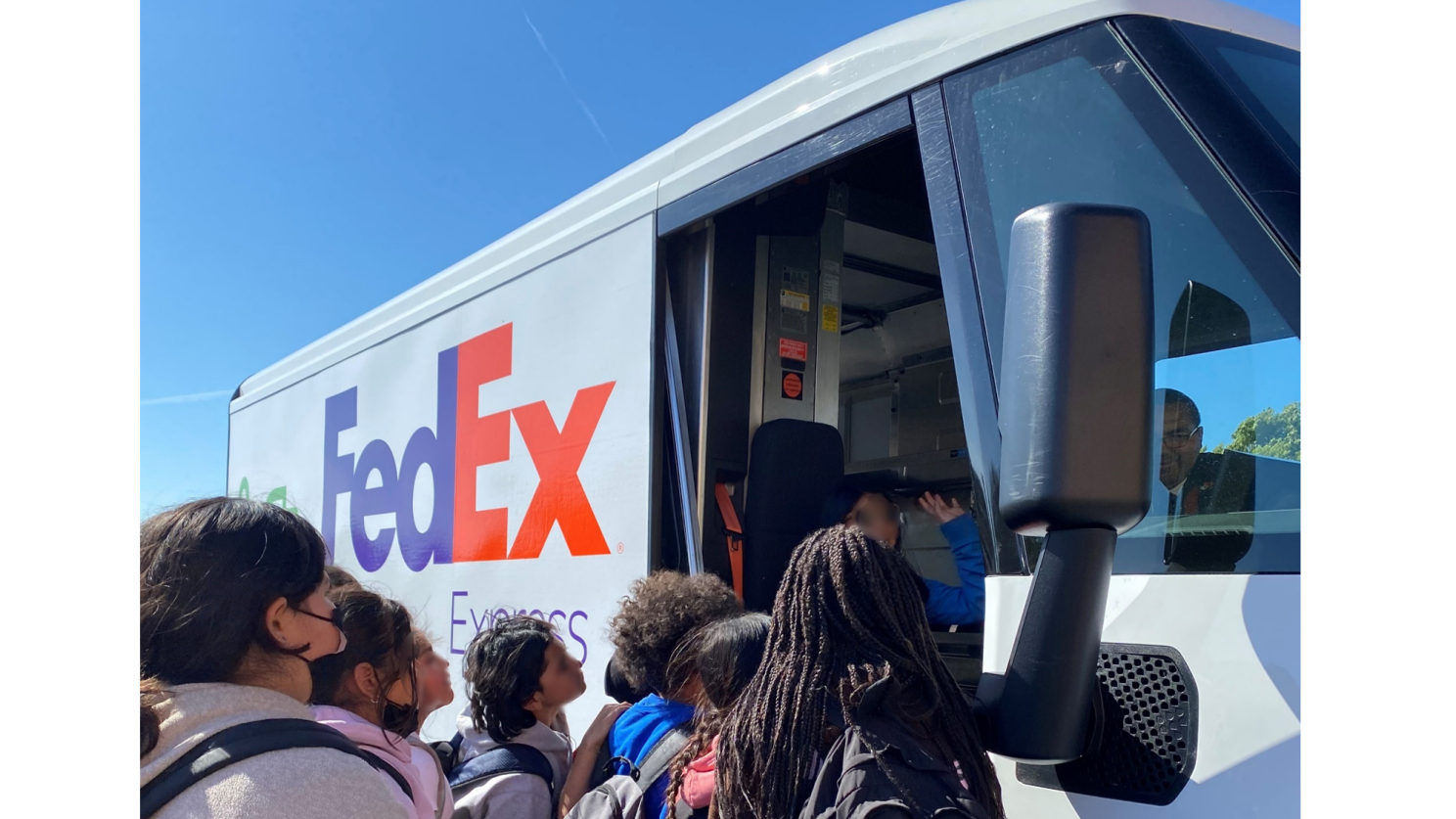 "We want our students to be exposed to as many different examples of sustainability in action as possible, and the fact that they see FedEx here in our community using these EVs makes it all the more real for them." said Da'Lana Walker, Senior Director of After-School Programs at the L.A. Conservation Corps. "The students were so excited and had a lot of fun with this special experience."
This area of southern Los Angeles holds a special role in the FedEx electrification story: the Inglewood facility was the very first location in the FedEx Express network to receive and deploy new BrightDrop Zevo 600 electric delivery vans over a year ago.
"It was really cool to show the students the EV and see them get excited about the truck," noted Nelson Granados, one of the FedEx couriers who participated. "I grew up right in this area, so to connect with the kids and show them how we're electrifying our fleet right in their neighborhood was a special experience. The kids said they'll be looking out for these FedEx EVs on the road!"
Learn more about sustainability and electrification at FedEx: https://www.fedex.com/en-us/sustainability/electric-vehicles.html