FedEx E-Commerce Learning Lab participants ready to serve holiday shoppers
VinBohême is a unique online boutique that blends the passions of its owners Roberta Hatchett and Monique Copeland. The foundation of their business model is to make a taste for the extraordinary accessible with small-batch wines and bohemian home decor from sellers around the world.
Everything started in the midst of the pandemic as they were redecorating their homes and enjoying plenty of wine. "The more we got into it, we realized that those two things hadn't been brought together very much, and at least from our perspective they complement each other," Hatchett said.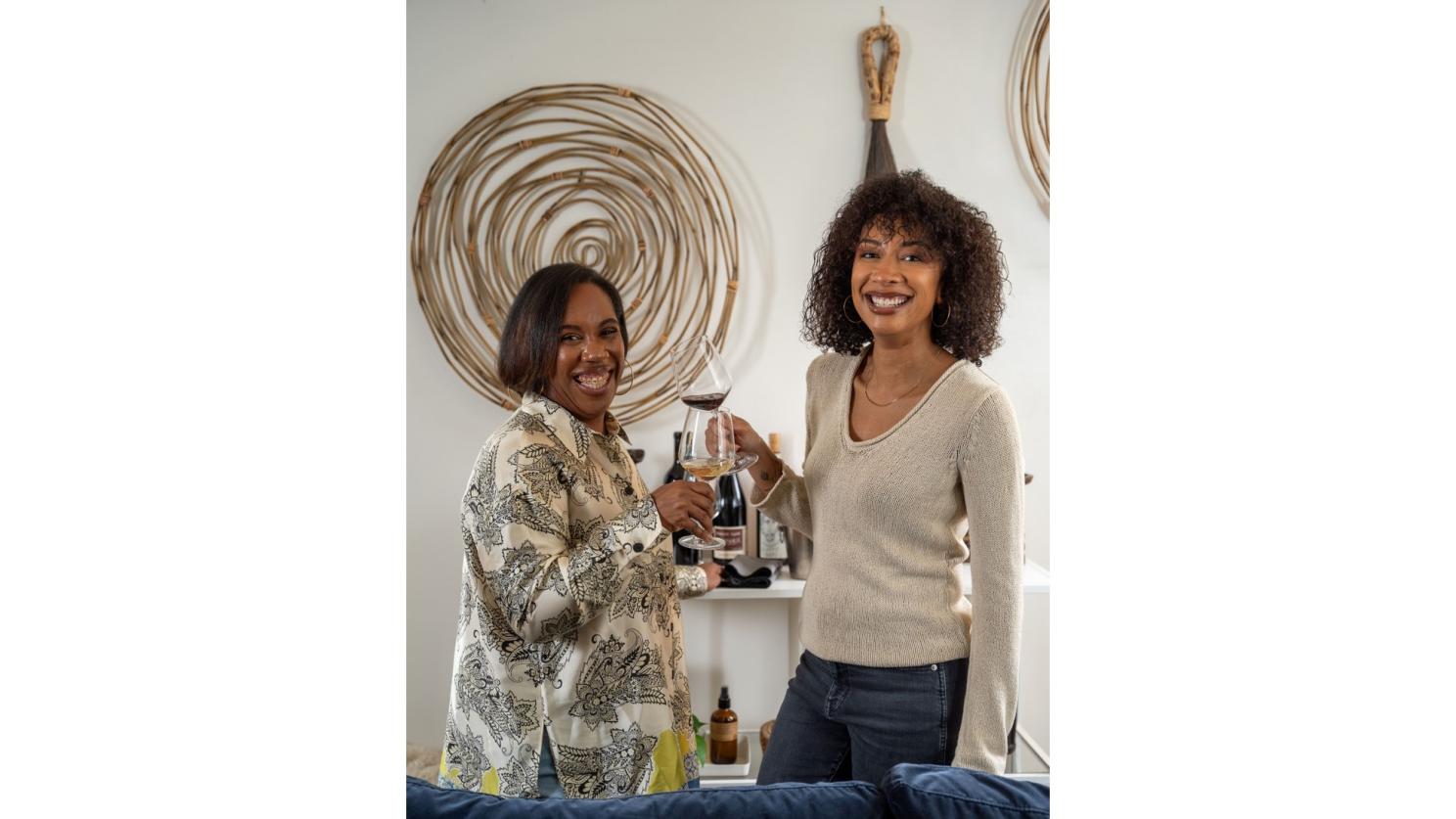 Hatchett and Copeland didn't just stop at building a thriving business; they made sure their enterprise was aligned with their personal values. Their mission is to support small vineyards and artisans from all over the world. "We actively look for small batch things and items not featured in big box stores," Copeland explained. They aim to make a positive impact on their local community, from sourcing sustainable products to actively supporting women and people of color in the industry.
VinBohême's customers have the option of browsing the website for wine and decor or scheduling an in-person, private wine tasting with house sommelier, Monique Copeland. The guided tasting tour is perfect for gatherings with families and friends. Whether it's at your home or a location of your choice, Copeland's infectious personality will transport you to a vineyard of fresh fruit and flavors.
Having a well-developed website was the only way to sell and reach people during the pandemic. So, while the VinBohême business was blooming, Hatchett and Copeland had to tackle key technical issues. Despite their combined marketing experience of over 20 years, developing an e-commerce platform from scratch with shipping and distribution came with its fair share of challenges.
As Hatchett shared, they took a deep dive into this intricate process, confronting difficult choices and technicalities. "When you have the initial concept, you're excited and then you're like, I don't know how to make it a reality. In our case, we didn't know about distribution, shipping or things like that."
So, the pair applied to take part in the FedEx E-Commerce Learning Lab. "We knew about FedEx but we didn't know they had a program to support small businesses. When we saw this, we thought this might be exactly what we were looking for. So Roberta applied. When she told me 'We got it,' we were so excited!" Copeland explained.
The FedEx E-Commerce Learning Lab, in partnership with Accion Opportunity Fund, offers hands-on learning, mentorship and networking opportunities to women and minority-owned small businesses. The final objective is to help them grow their businesses by learning how to improve their online presence.
Along with e-commerce support, this program helped Hatchett and Copeland develop digital advertising to promote their business. They received a mentor who encouraged them to grow their business's social media platforms. As Copeland shared, "Social media was a struggle. Our mentor really was like 'Just get on camera and do it.' She was really encouraging, truthful and honest."
For Hatchett and Copeland, the FedEx E-Commerce Learning lab was an invaluable experience. Copeland admits, "There's a lot to think about. The classes made me go 'shoot, I didn't think about that,' so it was a big eye opener."
For VinBohême, the journey is just starting, especially for the upcoming holiday season. The two have been taking advantage of the classes, from refining their advertising strategies to navigating shipping logistics that better serve holiday shoppers. Whether you are looking for elegant decor or wine, the VinBohême website is your go-to place to get ready for the holidays.
Thanks to what they learned at the FedEx E-Commerce Learning Lab in collaboration with Accion Opportunity Fund. Hatchett and Copeland are poised to continue making a lasting mark using e-commerce as a path to grow their unique business.
***Photo courtesy of Accion Opportunity Fund