In honor of Global Entrepreneurship Week (GEW, November 14 – 20), FedEx is spotlighting three small businesses who have participated in programs, funded by the company, designed to provide grants and fundamental resources to help businesses that are diverse-owned, veteran-owned and those owned by people with disabilities continue to grow.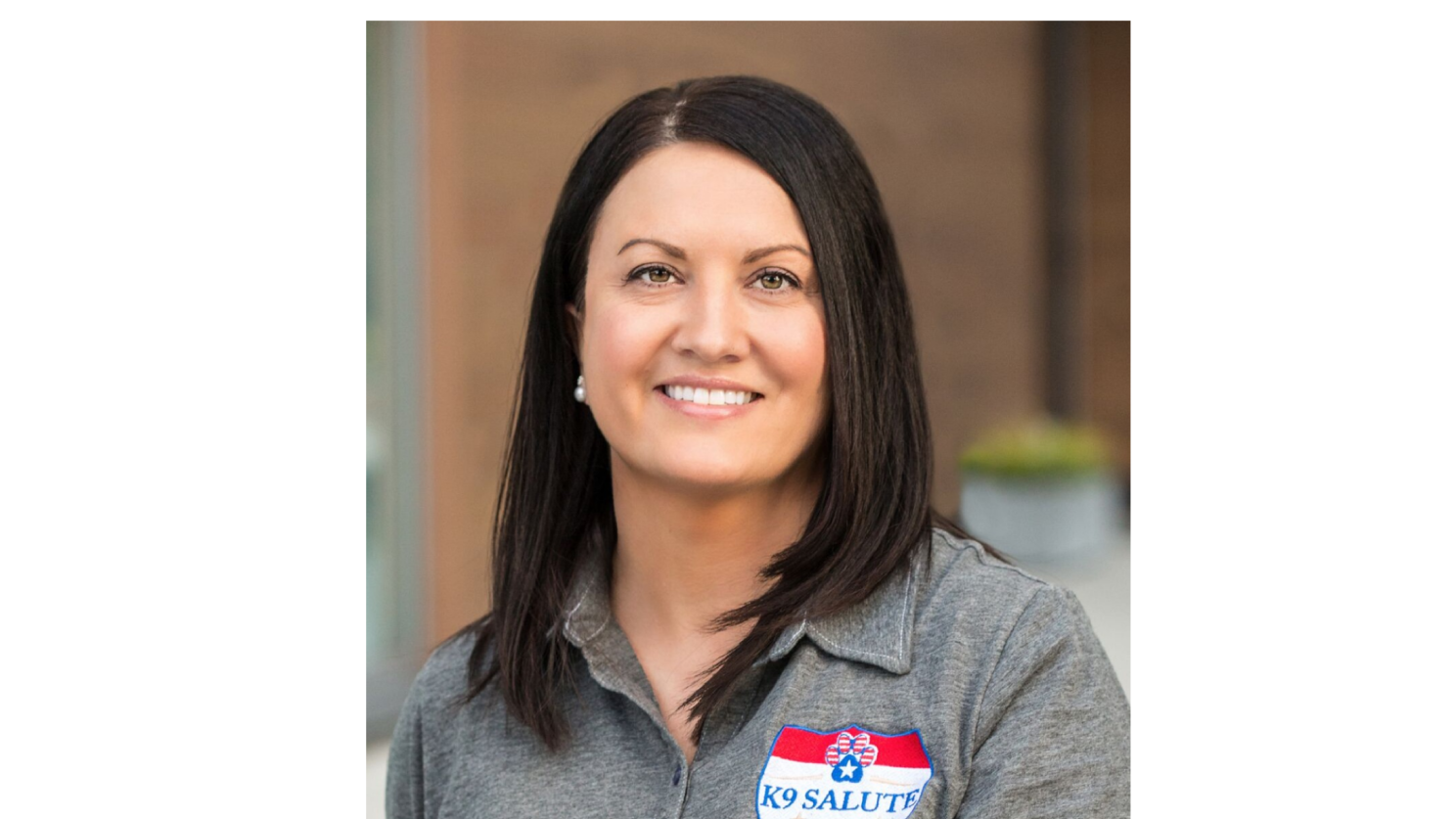 According to the U.S. Census Bureau, over 2.5M small businesses in the U.S. are owned by veterans, and just in time to celebrate Veterans Day, we are honoring a Veteran-owned business recently named a grant recipient of the FedEx® Entrepreneur Fund. The FedEx® Entrepreneur Fund is a new initiative designed to uplift veterans and small business owners with disabilities by providing access to funding, resources and networks needed to succeed. The fund provides grants of $10,000 each to the 30 small businesses selected, for a total of $300,000, in collaboration with Hello Alice and Global Entrepreneurship Network (GEN).
In this installment of the series, we hear from Jessica Harris, founder of K9 Salute and a retired Combat Medic veteran from the Washington Army National Guard where she served for 20 years. As part of her transition out of the military, Jessica chose the entrepreneur track and in 2016, she began K9 Salute to honor our country's K9 heroes serving in various capacities, including military, law enforcement, fire, search and rescue and more.
K9 Salute provides healthy, natural dog treats with ingredients sourced from local Veteran-owned farms in the U.S. Each package of their "Treats of Honor" includes a tribute to a fallen K9 who was killed in the line of duty. In addition to donating ten percent of each bag sold to designated K9 organizations, the company donates treats to K9's across the country and to deployed military working dog teams.
K9 Salute Quick Facts:
Business Name: K9 Salute
Owner/Founder: Jessica Harris
Location: Wenatchee, Washington
Website: www.k9salute.com
Social media handles:
Please share a brief overview about your business and the products you sell.
K9 Salute is a natural dog treat company that honors and gives back to working dogs. Currently there are baked treat options and single ingredient protein treats, such as freeze-dried lamb and beef liver. I got the idea in January 2016 after eight police K9s were killed in the line of duty in just that month, while 36 were killed by the end of that year. I wanted to find a way to honor them and bring awareness to how important working dogs are. On the back of every bag of treats is a tribute to a fallen K9 with a brief statement from their handler, and 10% of every purchase is donated to designated K9 organizations that help provide protective vests and medical equipment to working dogs.
What are some challenges your company has faced?
Building brand awareness around K9 Salute through efficient marketing campaigns has been a challenge due to not having a budget that allows for such strategic efforts on a large scale. I've been able to do small efforts in the past, but have not had the resources to keep the momentum going for bigger marketing campaigns.
What led you to apply for the FedEx Entrepreneur Fund?
I saw the grant being offered on Hello Alice and after determining I was eligible, I decided to go for it. There's never anything to lose when applying for these opportunities, and you'll never know if you don't just try. I've got many things in the works right now and I've been feeling stuck on trying to prioritize what I can do, so $10,000 is going to be incredibly valuable for the business at this point. I'm always grateful for these opportunities and very humbled when [ being] selected knowing that other people can see the value in what I'm trying to accomplish.
How do you plan on using the grant money?
I plan to use this grant for a marketing partnership, packaging updates, new product development, and pet industry membership fees. Treat bags are going to get updated with new K9's to honor, as well as for two new products that are ready to be added. I plan to become a member of the Pet Sustainability Coalition, which is a non-profit that helps pet brands work towards more sustainable packaging solutions and protein ingredient selections in order to sustain healthy pets, regenerate our agricultural lands, and find supply chains that are that are transparent, traceable, and ethical towards all animals.
What small business tools and/or resources provided by FedEx are you planning to utilize?
FedEx has always been a great option when I've shipped large quantities of wholesale orders in the past, so I will continue to use their packing and shipping services. I'd like to utilize the custom branded boxes to create a fun experience for the customer and help to tell the story of K9 Salute on shipping boxes so that it stands out when they receive their products.