National Veterans Museum and Memorial honors FedEx advocate for veterans
The National Veterans Museum and Memorial Honors a passionate advocate for FedEx's Veteran community - Command Sergeant Major Marvin L. Hill, Advisor-Project Management, FedEx Freight.
FedEx has built a long-standing relationship with the National Veterans Museum and Memorial in Columbus, Ohio, pledging one million dollars to the organization over the past four years. So, when the museum selected FedEx to be included on their Impact Wall, an important feature in the Museum highlighting its impact on the community of Veterans, Active-Duty service members, civilians, and Gold Star Families from coast to coast, there was one FedEx team member who immediately came to mind as deserving of the honor - Command Sergeant Major Marvin L. Hill, Advisor-Project Management, FedEx Freight.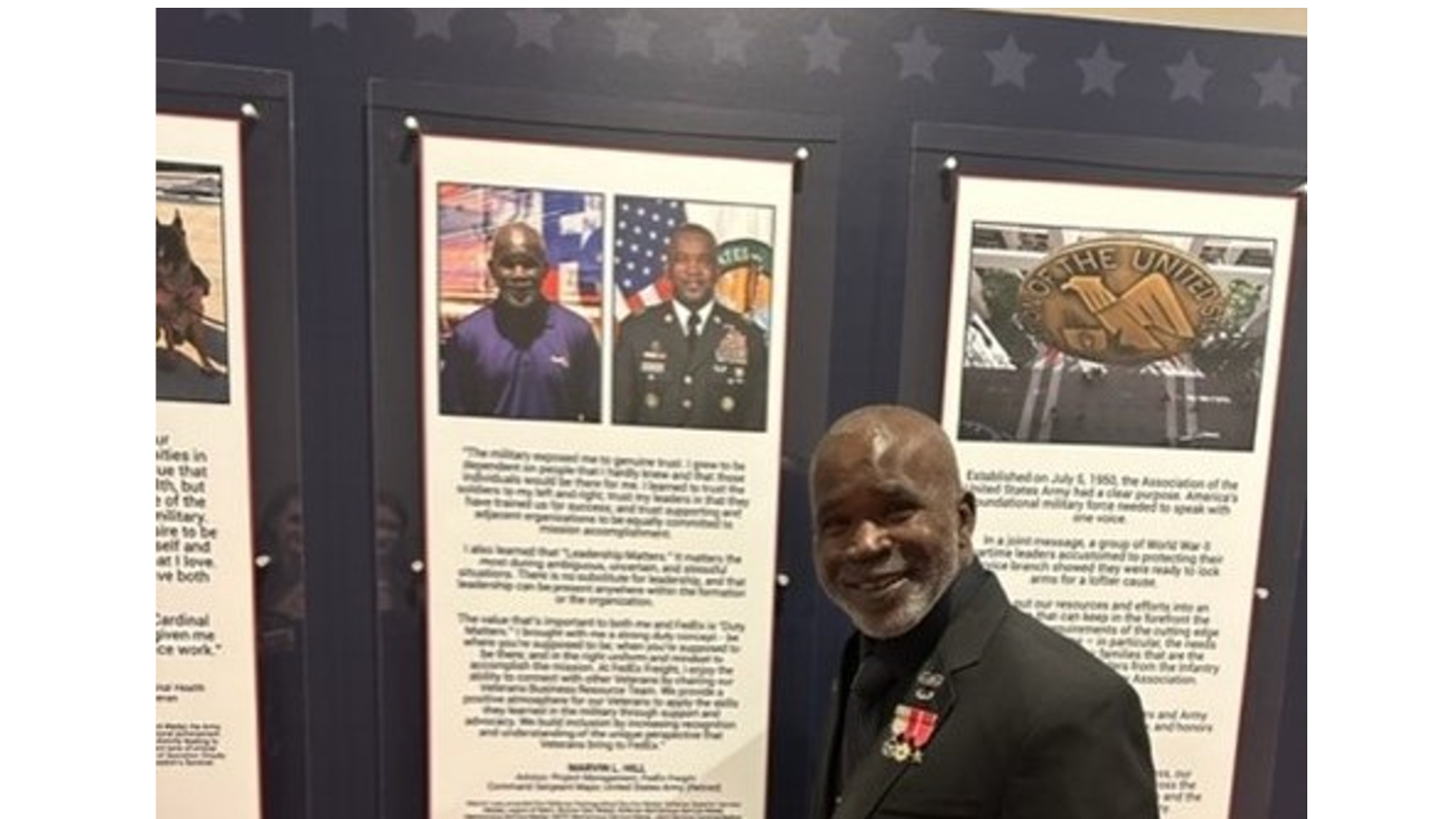 No stranger to the spotlight, Marvin has come to be known as one of the most respected advocates for our Veteran community at FedEx, often being called on for support in times of need. When asked about his work, Marvin says, "At FedEx Freight, I enjoy the ability to connect with other veterans by chairing our Veterans Business Resource Team. We provide a positive atmosphere for our veterans to apply the skills that they learned in the military through support and advocacy. We build inclusion by increasing recognition and understanding of the unique perspective that veterans bring to FedEx".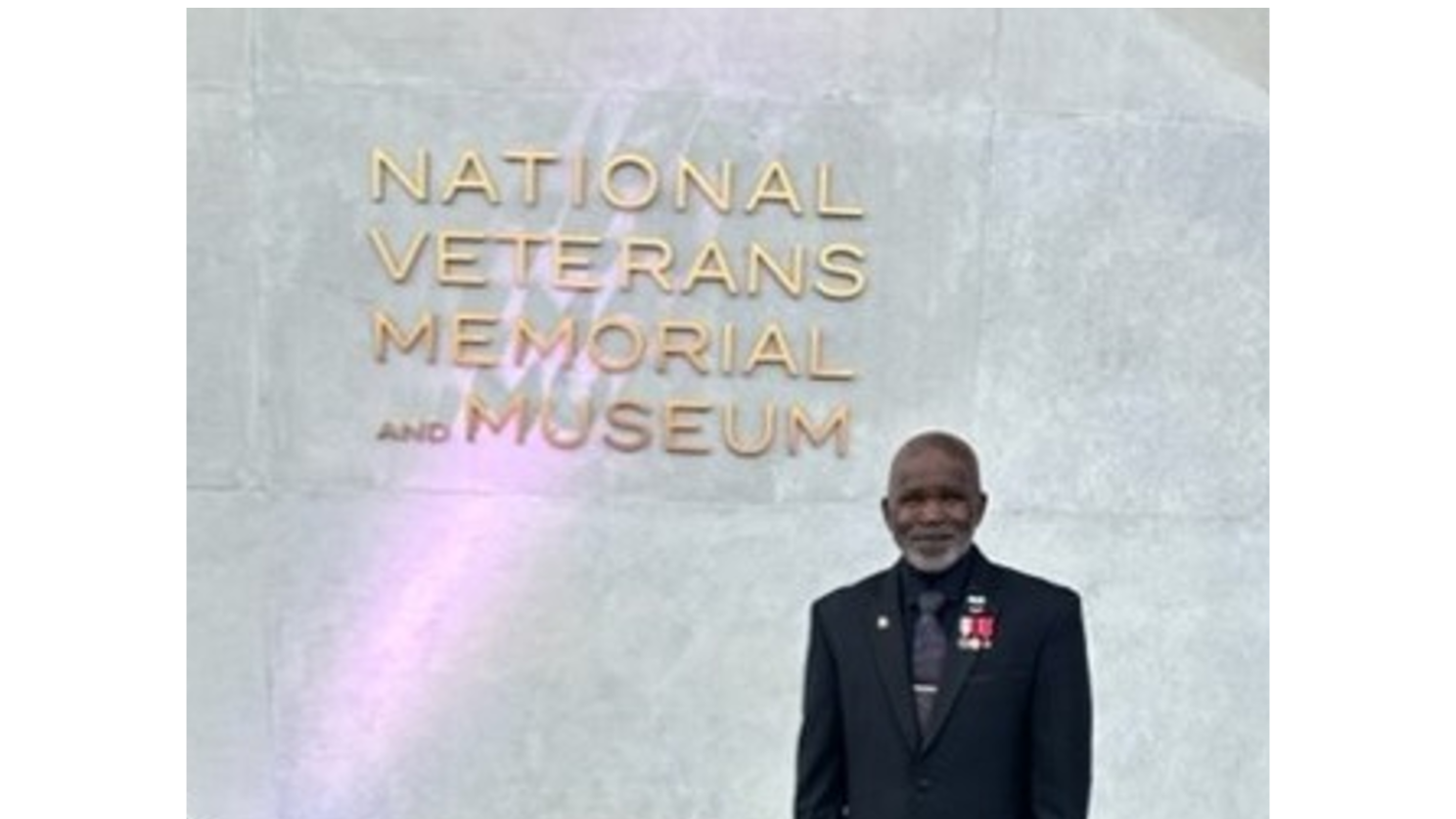 The National Veteran's Museum and Memorial held their 5th Anniversary Celebration event on Wednesday, October 18th where they unveiled Marvin's feature within the Partners section of the Impact Hallway exhibit and Marvin was invited to attend the celebration event as well as FedEx Freight Supervisor, Dana Pinskey, who's been a long-time supporter of the Veteran BRT and local Columbus Veteran's activities. It was a fabulous night, and Marvin was treated as a VIP in a room filled with prestigious guests.
When asked to sum up the experience, Marvin reflected on a conversation he had at the event. "A gentleman approached me and asked was I ever stationed at West Point", said Marvin. "I told him that I had, but it was from 1990-1993. He then reminded me that I was his sergeant from 1992-1993 (his freshman year).  Ouch!".
FedEx is truly thankful to call Marvin one of our own, and for the leadership he and the entirely of our veteran community shows every single day. Thank you, Veterans, for your service.