On Oct 4, FedEx and the United Service Organizations (USO) teamed up for the 6th annual holiday packing event. Over 150 FedEx team members spent time kitting thousands of Holiday Care Packs at the FedExForum in Memphis.
Memphis Grizzlies coach, Taylor Jenkins, kicked off the event by rallying the FedEx troops with a quick pep talk and inspiring message to "put a smile in every bag packed" and bring cheer to America's military service members.
Volunteers filled over 13,300 Holiday Care Packs which included items such as candy, snacks, holiday socks, a deck of playing cards, and more. The packages are expected to be delivered by FedEx to remote locations in the Pacific.
For some volunteers, giving back to service members is personal. During the event, Veterans Brock Carlson and Eddie Johnson explained why participating in volunteer events such as this are important to them.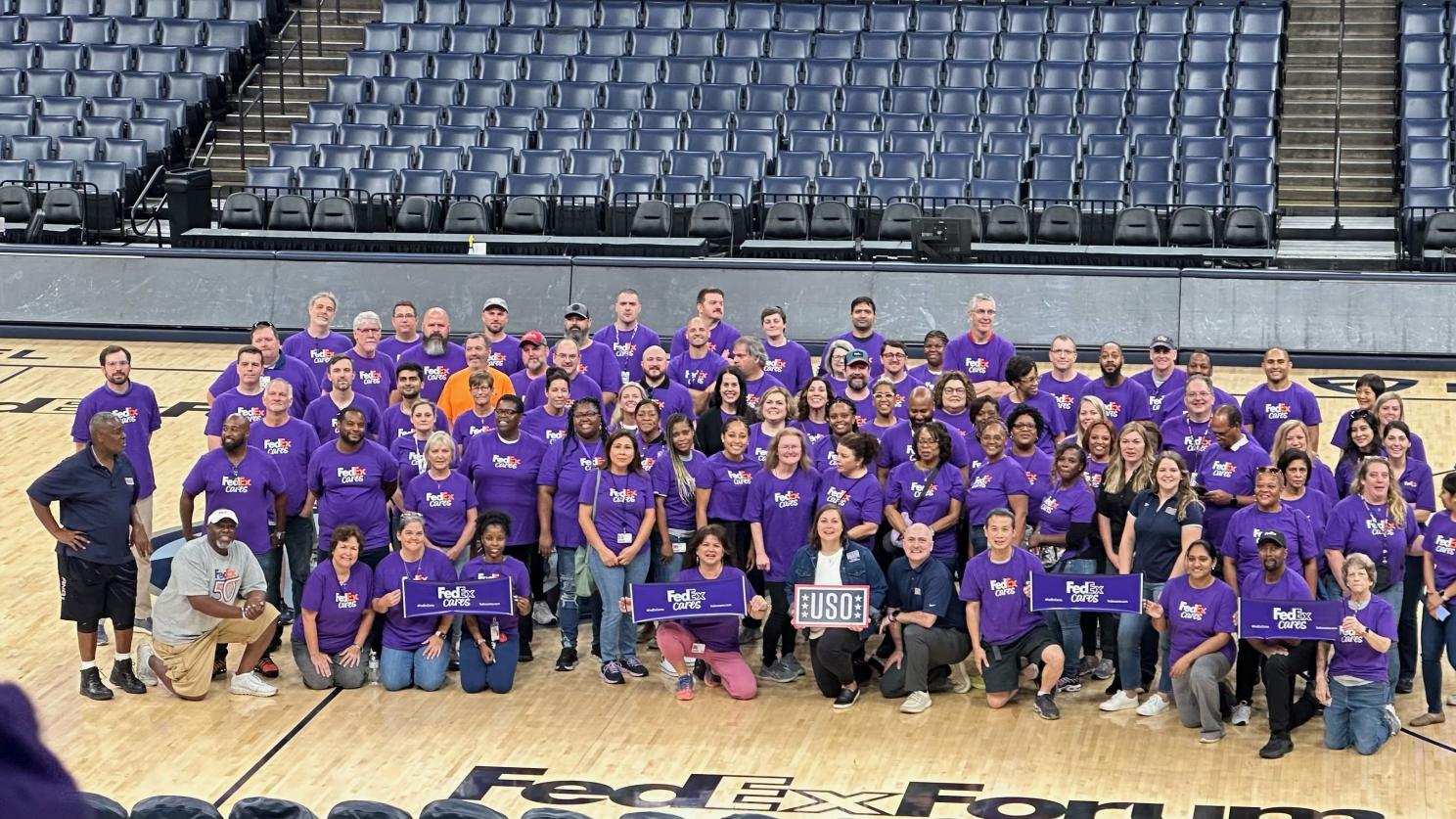 Brock Carlson, Manager- Talent Acquisition FedEx Logistics
More than 30 years ago, Brock Carlson received his first holiday care package from the USO while serving in the Marine Corps during the Gulf War. Carlson had been overseas for four months and remembers the care package being the first one he received from home since his deployment.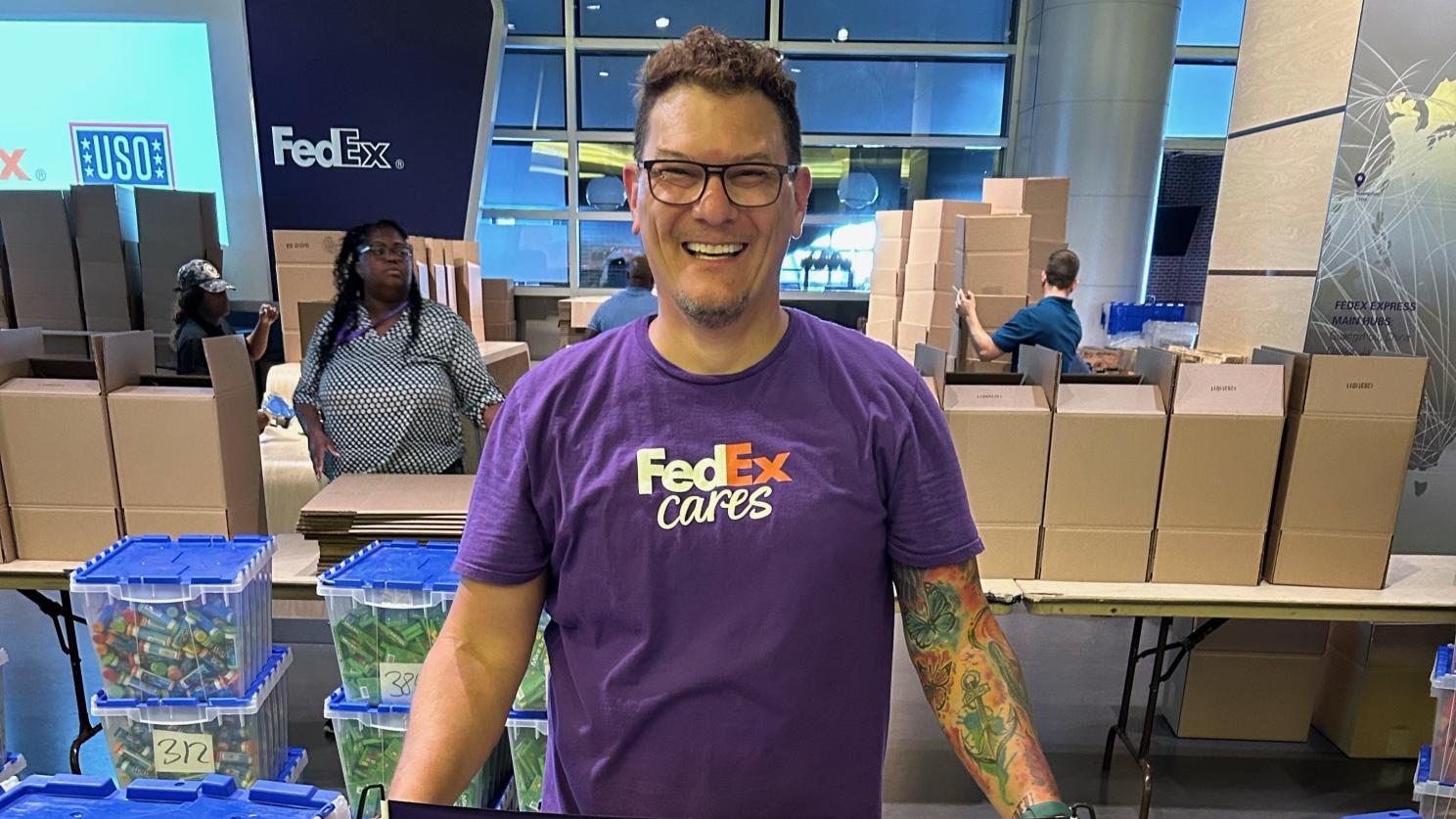 "Receiving a package with items from home, filled with things we couldn't get, was an incredible reminder that the world back home still existed," Carlson said. "Knowing that somebody was thinking about me and went through the effort to send it was an amazing feeling."
"FedEx Cares provides the chance for FedEx team members to give back to their local communities," he said. "We're driving forward to give back, and events like this give us the opportunity to deliver excellence to the people we care about in the places where we live."     
Eddie Johnson – Sr. Technical Specialist, FedEx Services
Eddie Johnson, an Air Force Veteran who volunteered at the USO event, felt the event brought him full circle. In the military, Johnson was in hospitality management and helped send out the MREs. Now he's helping fill holiday care packages, giving him the chance to help those who once helped him. 
 "I think it's the most important thing to do because one of the foundations that the Air Force taught me was integrity and taking care of your fellow soldier" Johnson said. "This is just me playing a part (in the) whole entire ecosystem as far as giving back."
Over the last 20 years, FedEx and the USO have teamed up to create meaningful and fun-filled volunteer events to help deliver a small slice of home to the troops. This care package kitting event is just one of the many ways FedEx supports service members and their families through the USO.