The Smithsonian's National Zoo and Conservation Biology Institute (NZCBI) bid farewell to three giant pandas on Wednesday, Nov. 8. After receiving their breakfast, giant pandas, Tian Tian, Mei Xiang, and Xiao Qi Ji, entered their individual, custom travel crates, which they had been acclimating to over the past several weeks. They departed NZCBI for Dulles International Airport where they boarded a dedicated and custom-decaled FedEx Panda Express Boeing 777F aircraft. Animal care experts from NZCBI accompanied the pandas, who were the only cargo on the trans-Pacific journey to China's Chengdu Shuangliu International Airport, aside from supplies including bamboo, water, and their favorite treats, sugar cane, apples, and pears.
"We are deeply honored to again serve as the transportation provider of giant pandas. The safe delivery of Mei Xiang, Tian Tian, and Xiao Qi Ji is a testament to the company's commitment and ability to securely ship precious cargo," said Richard Smith, president and chief executive officer, Airline and International, FedEx. "I remember fondly when we brought Mei Xiang and Tian Tian over decades ago, and we are proud to once again be entrusted with transporting these beloved animals through our global network."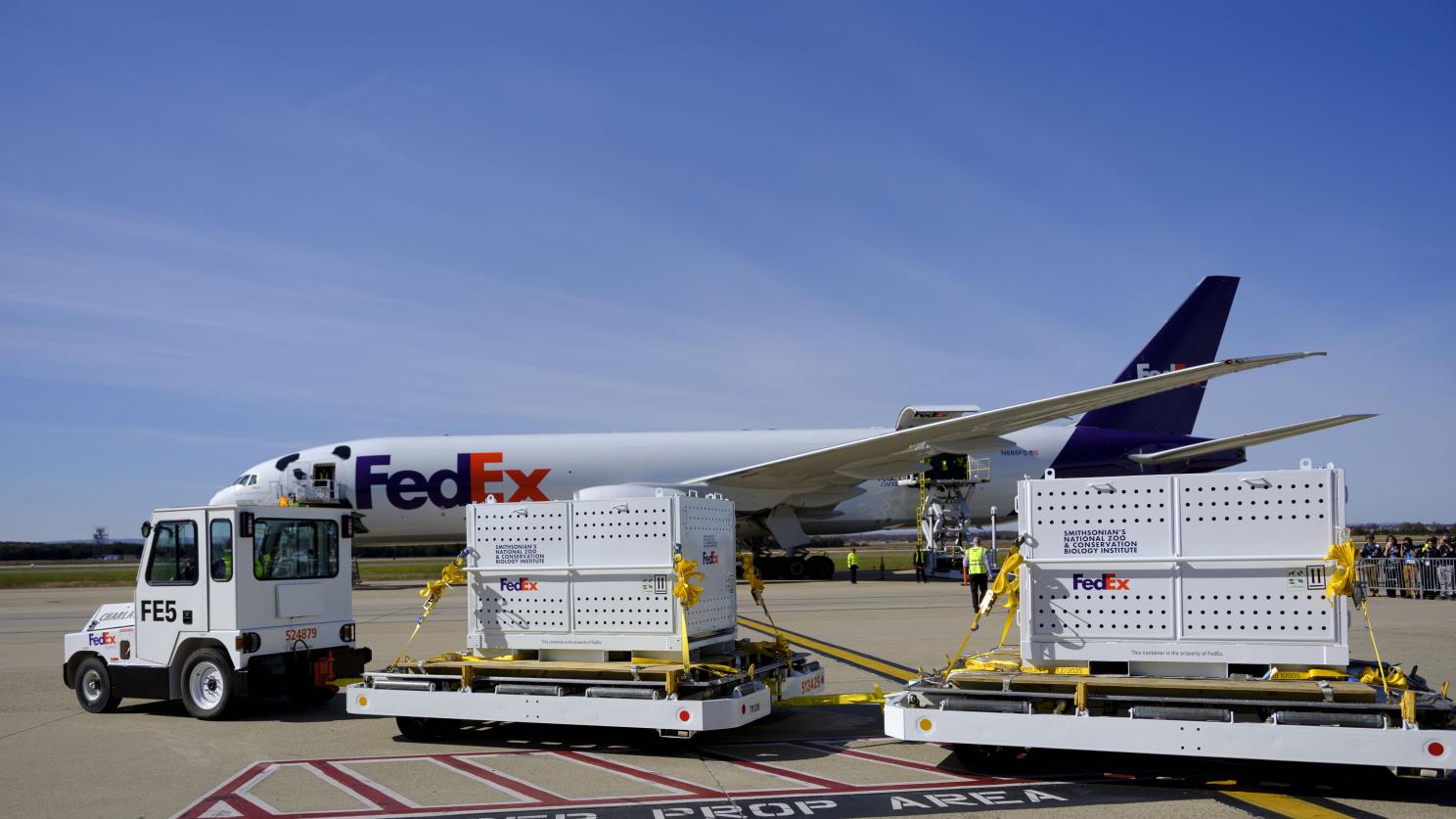 25-year-old Mei Xiang and 26-year-old Tian Tian arrived in Washington, D.C., in 2000, the second pair of giant pandas to live at Smithsonian's Zoo. Their first three cubs Tai Shan (b. 2005), Bao Bao (b. 2013), and Bei Bei (b. 2015) are thriving in China and were also transported to China over the years, courtesy of FedEx. Tai Shan and Bao Bao have since successfully bred cubs.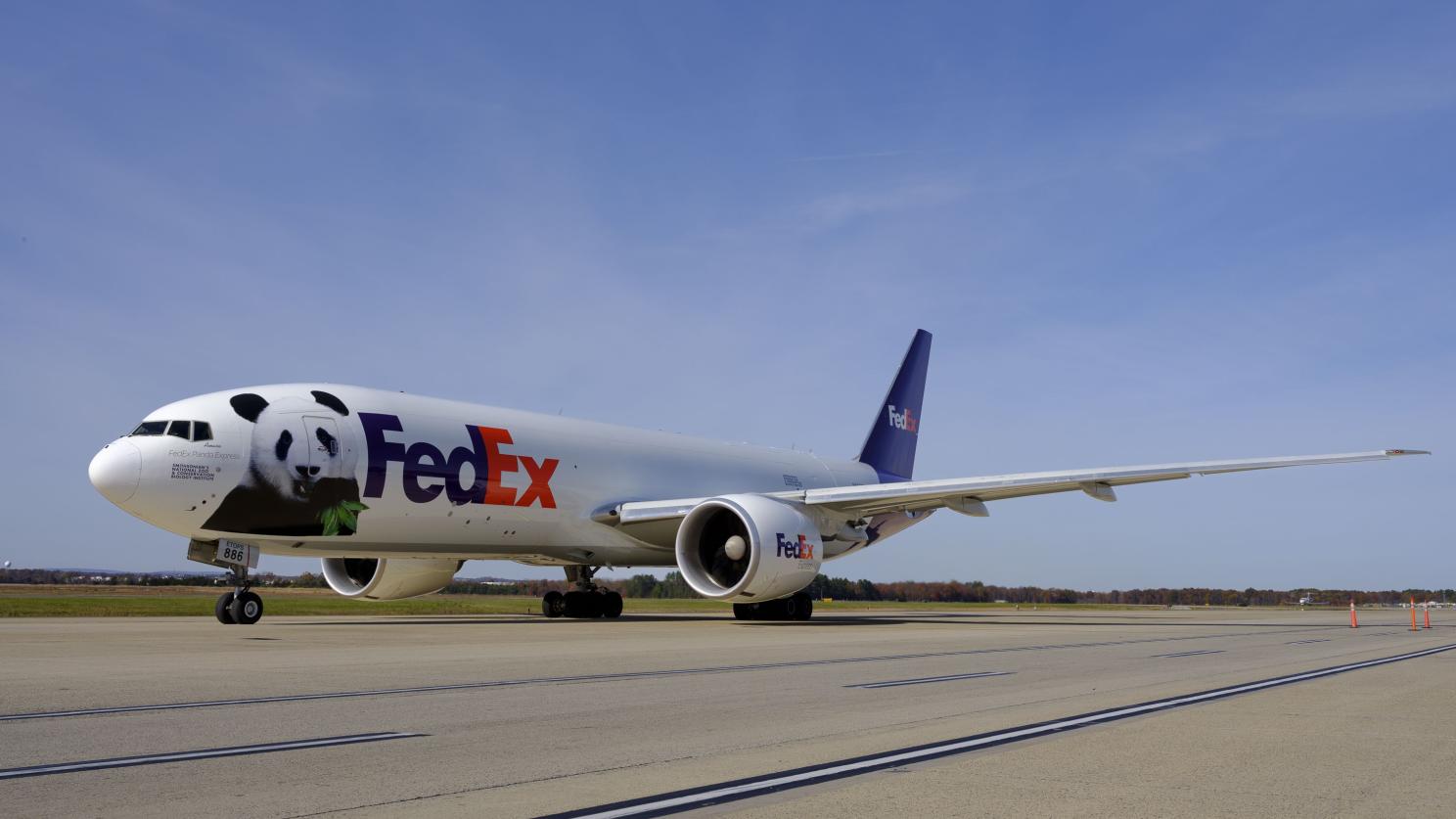 With the birth of Xiao Qi Ji ("Little Miracle" in English) in 2020 when Mei Xiang was 22 years old, Mei Xiang became the oldest giant panda to give birth in the United States and the second oldest documented in the world. Xiao Qi Ji's birth was the first outside of China from artificial insemination with frozen-thawed semen only and demonstrates the value and key role of systematic biobanking in species conservation. All six bears have created a living legacy of fans that spans multiple generations and countries.
"Tian Tian, Mei Xiang, and Xiao Qi Ji leave behind a tremendous legacy in Washington, D.C.," Brandie Smith, the John and Adrienne Mars director of NZCBI, said. "It is exciting and humbling that people around the world have followed these pandas, shared in our joys, and rooted for our success. I am incredibly proud of our animal care experts and researchers, whose observations and research in giant panda biology, behavior, reproduction, health, and native habitat have helped move giant pandas off the endangered species list. As this chapter of our giant panda program closes, we remain committed to the conservation of this species and look forward to continued collaboration with our Chinese colleagues."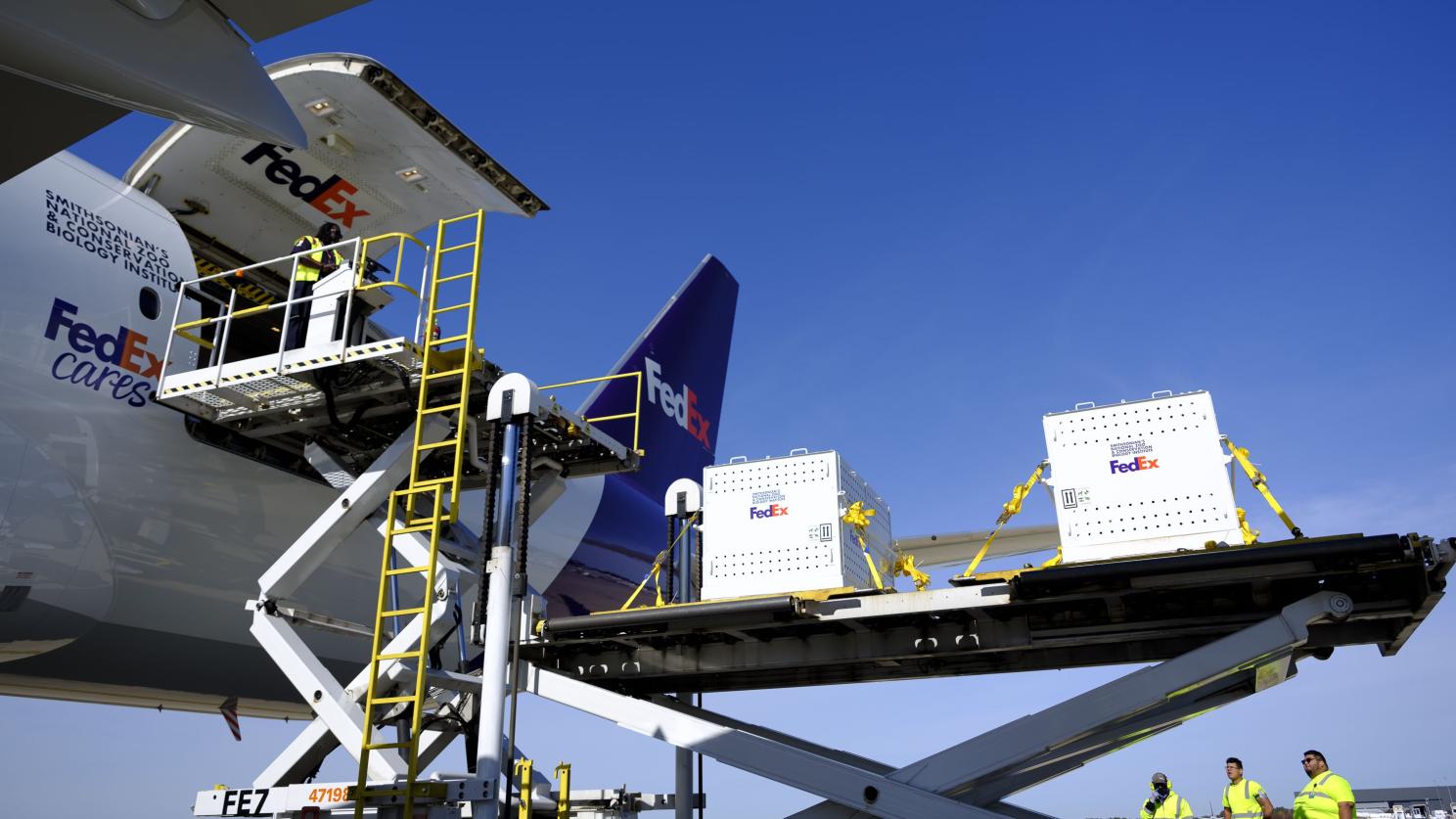 Upon arrival in Chengdu, Mei Xiang, Tian Tian, and Xiao Qi Ji were greeted on the tarmac by their new keepers before moving to the Shenshuping facility in Wolong, where they will quarantine for approximately 30 days.
FedEx is proud to donate the cost of transporting the pandas as part of its ongoing corporate social responsibility and environmental conservation efforts. FedEx also provided trucking and logistical support in Washington, D.C. to safely transport the pandas from the Smithsonian's National Zoo to the airport. Including this move, FedEx has had the privilege of transporting 15 different pandas on 10 separate flights over the past two decades. In addition to transporting Mei Xiang and Tian Tian to the Smithsonian's National Zoo from China in 2000 and their cubs from the NZCBI to China in 2010, 2017, and 2019, other previous FedEx deliveries of giant pandas include:
2023: from USA to China
2013: from China to Canada
2012: from China to France
2011: from China to Scotland
2003: from China to USA
Source: https://nationalzoo.si.edu/news/giant-pandas-depart-smithsonians-national-zoo-and-conservation-biology-institute-for-china