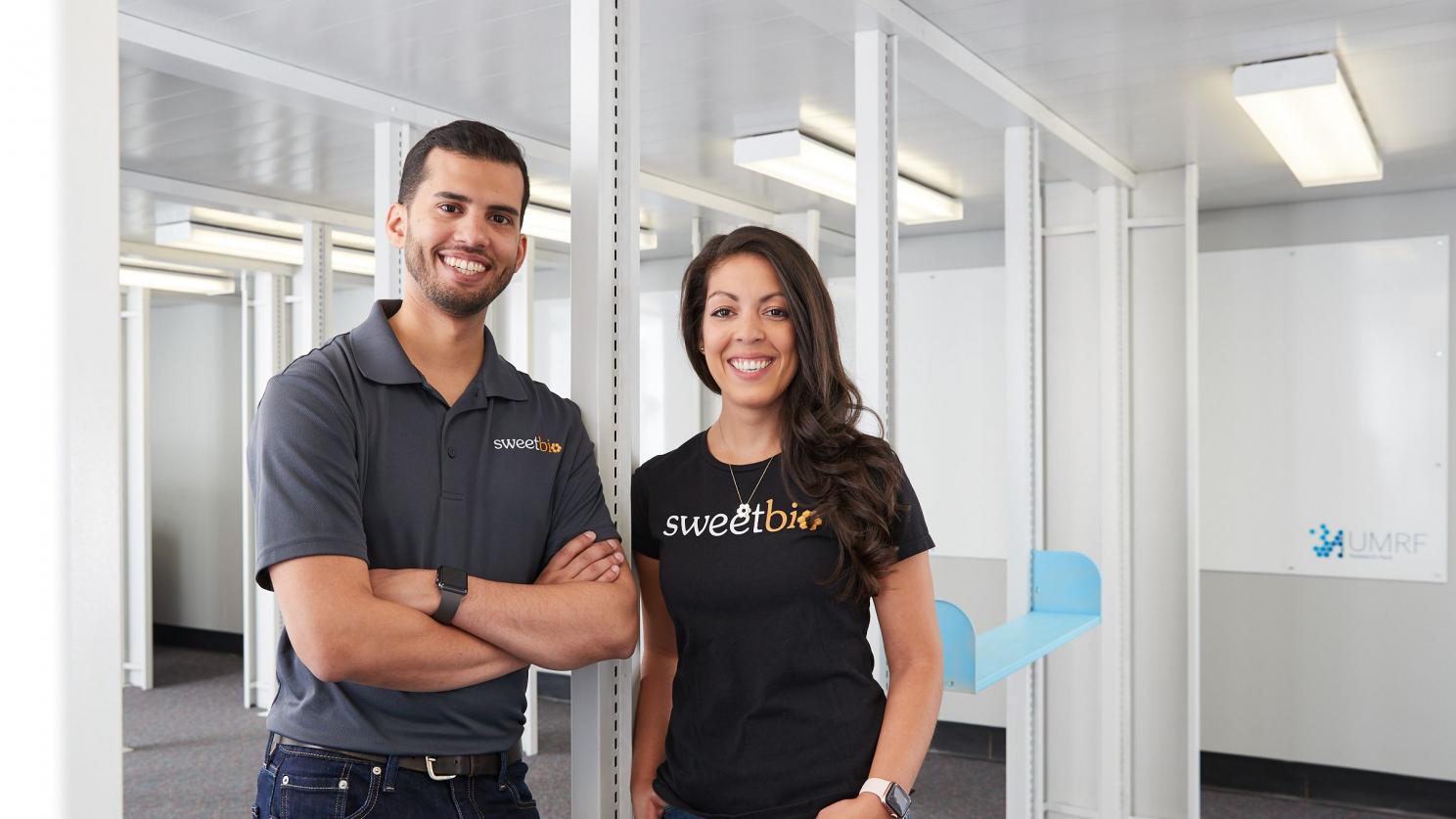 Backed by biochemical expertise and business acumen, siblings Kayla Rodriguez Graff and Isaac Rodriguez co-founded their medical device company, SweetBio, with a singular goal in mind: help close wounds and the health disparity gap by harnessing the power of honey.
Today, more than 79 million Americans struggle to pay medical bills due to underinsurance—an issue that is especially acute for Black, American Indian, Alaska Native and Latino Americans. So when the Rodriguez siblings began to bioengineer the next generation of regenerative wound care products in 2015, they wanted to develop a solution to the pressing issues in healthcare, helping patients cut back on expensive medical bills, copays and out-of-network treatments in the long term. Their solution was creating APIS®— a dissolvable, honey-based bandage that helps close hard-to-heal wounds.
Now, thanks to the support of two other Memphis-based institutions— FedEx and Epicenter —the Rodriguez siblings are leveraging their sweet solution to benefit the health and wellness of thousands of Americans in Memphis and beyond in need of affordable wound care.
Addressing the Health-Disparity, Beginning in Memphis
As a city where 20% of the population lives at or below the poverty line, and 69% of Black and Hispanic Americans are underinsured, Memphis is a microcosm of the formidable healthcare barriers facing people of color across the U.S. As LatinX entrepreneurs in the community, the brother-sister duo wanted to grow their business to help bolster the local economy and provide access to wound care in their hometown, while inspiring minority entrepreneurs who felt underrepresented in the business and healthcare communities across the country.
APIS® is that literal and symbolic salve for the city: "We wanted our technology to empower the next generation of Memphians and remove barriers to their success and wellness," said Kayla Rodriguez Graff.
As the business launched in 2015, SweetBio was selected from a pool of business leaders to join the ZeroTo510 Medical Device Accelerator, a program that helps early-stage medical device startups refine their business models, navigate their regulatory pathway, and connect to local ecosystem resources. The accelerator is operated by Epicenter, a nonprofit and equitable incubator for Memphis-based entrepreneurs.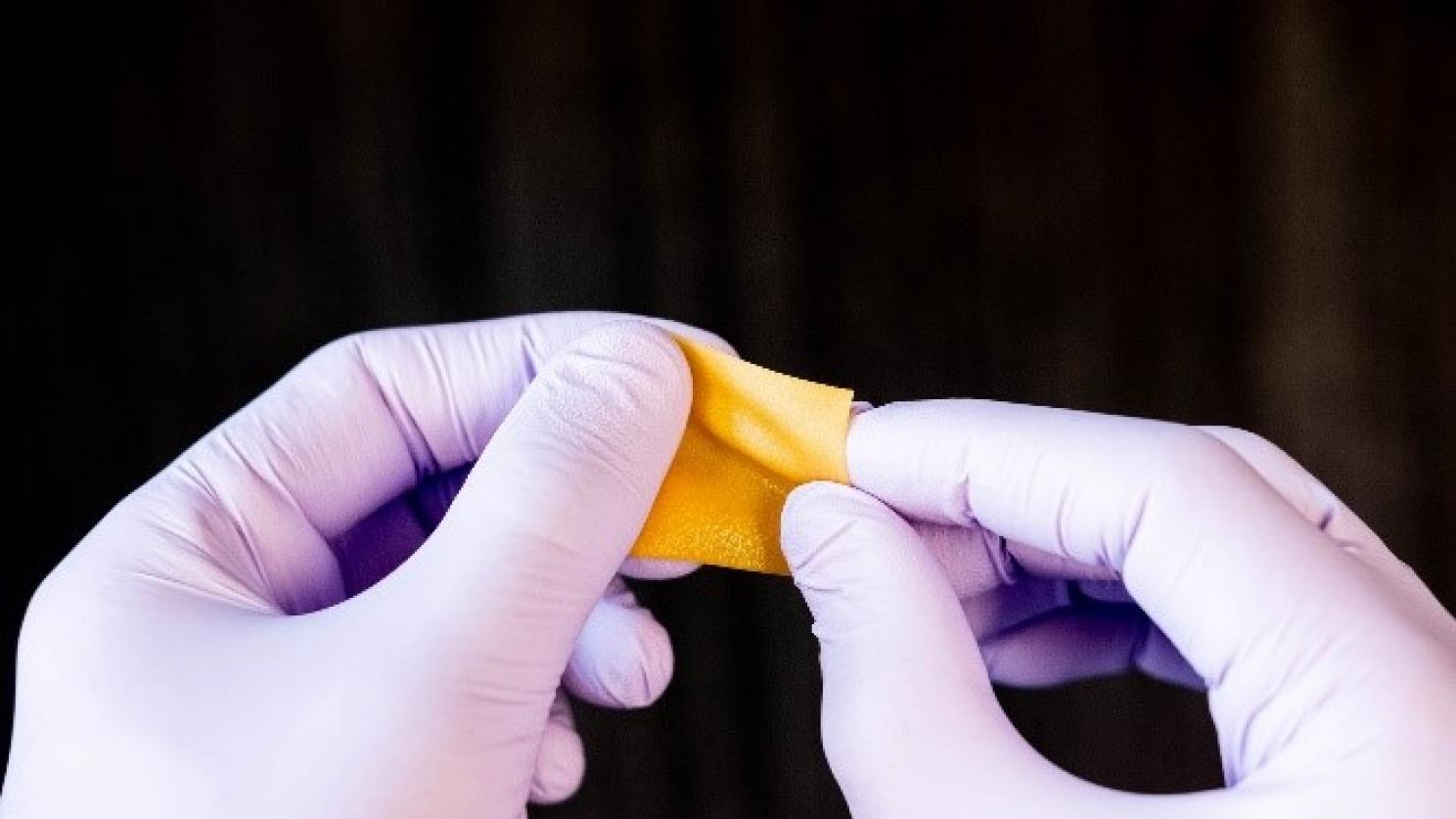 Through many programs, Epicenter is working to end the cycle of poverty in Memphis and mobilize minority business owners to entrepreneurial success. With strong support from FedEx, Epicenter provides these businesses with access to startup capital, mentorship, and business-building curricula. To-date, Epicenter has directly impacted more than 1,600 entrepreneurs. The siblings attribute the ecosystem's support as being critical to SweetBio's growth.
"With the support of Epicenter and FedEx, we have more leverage within the entrepreneurial community," Rodriguez Graff says. "That credibility helped us raise funds, attract new customers, and tell our story."
Designing a Sweet Solution for the Underinsured
Before SweetBio launched, wound patients faced a frustrating binary of treatment options when it came to treating diabetic ulcers, traumatic wounds, surgical wounds, or other abrasions. Most patients without access to quality health coverage were offered a plastic, adhesive bandage which slowed the healing process and increased the risk of infection. Because of these limitations, patients were often required to make multiple follow-up visits to clean and redress the wound. At the peak of the pandemic, however, this inconvenience became an impossibility—a reality that sparked a shift in SweetBio's long-term business goals.
"Before COVID-19, like any small business, we were looking to become profitable quickly," Kayla Rodriguez Graff said. "But our mindset changed when we witnessed firsthand the losses suffered by our Memphis community."
The team worked quickly to get APIS® to doctor's offices, medical centers, and homes where people of color and low-income families were in need. "APIS® creates a pathway for patients to be able to treat their wounds without leaving home, and it's a safer, socially-distant solution as well, since it eliminates the need for more appointments and time spent around other patients and doctors in facilities," Rodriguez Graff remarked.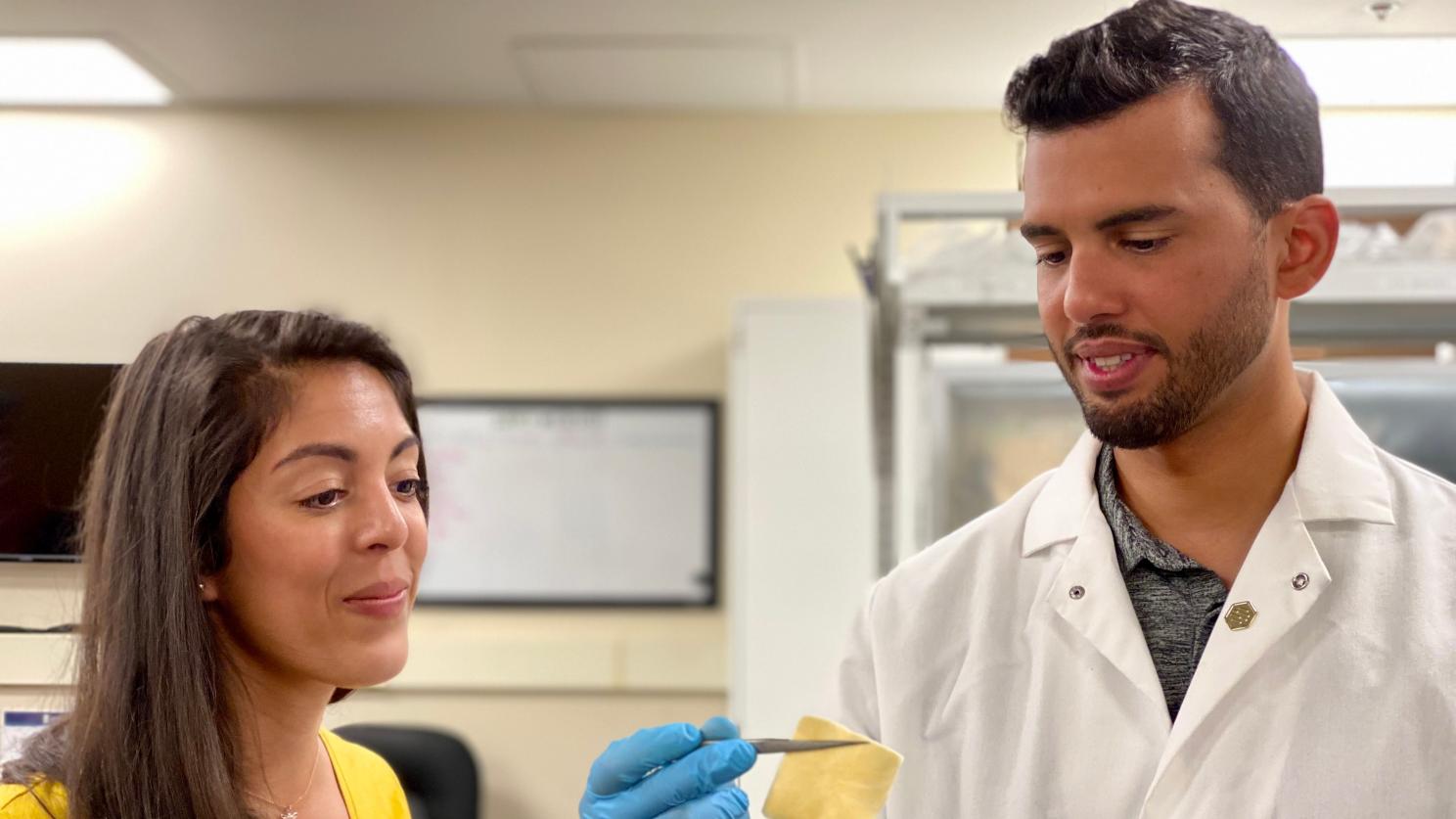 Each patch leverages the powerful benefits of Manuka honey. The honey's properties are known to reduce bacterial load, decrease inflammation, and increase growth factors to wound sites. The patches adhere gently to the body upon contact, and never need to be removed – each is absorbed by the skin and dissolves. The patches are also shelf-stable and can be administered by the patient themselves.
From minor abrasions to wounds that might eventually require amputation, APIS® can help encourage healing for a range of injuries. The SweetBio team has even heard testimonies from doctors whose patients' wounds advanced to the point of scheduled amputation – but aided by APIS®, their wounds treatment was expedited. Weeks later, the patients were mobile.
"I'm humbled to say that our product was able to get people back to work and back to living during the height of the pandemic – we want patients to get back to what moves them."
Future-Facing Technology
As the Rodriguez siblings look to the future, they're prioritizing the wellness of their community and aiming to further SweetBio's reach across the nation by helping thousands more patients close their wounds.
"We're hoping APIS® helps to create more joyful moments for a person and their families by bringing them closure, physically and mentally," Rodriguez Graff said.