The Hispanic Action Network (HAN) at FedEx Ground celebrated its fifth anniversary last month, delivering on its mission to create equal opportunities that represent, support, and strengthen DEI at FedEx. Since its launch in 2016, the group has been inspiring fellow team members – Hispanic and non-Hispanic alike – to grow and achieve success.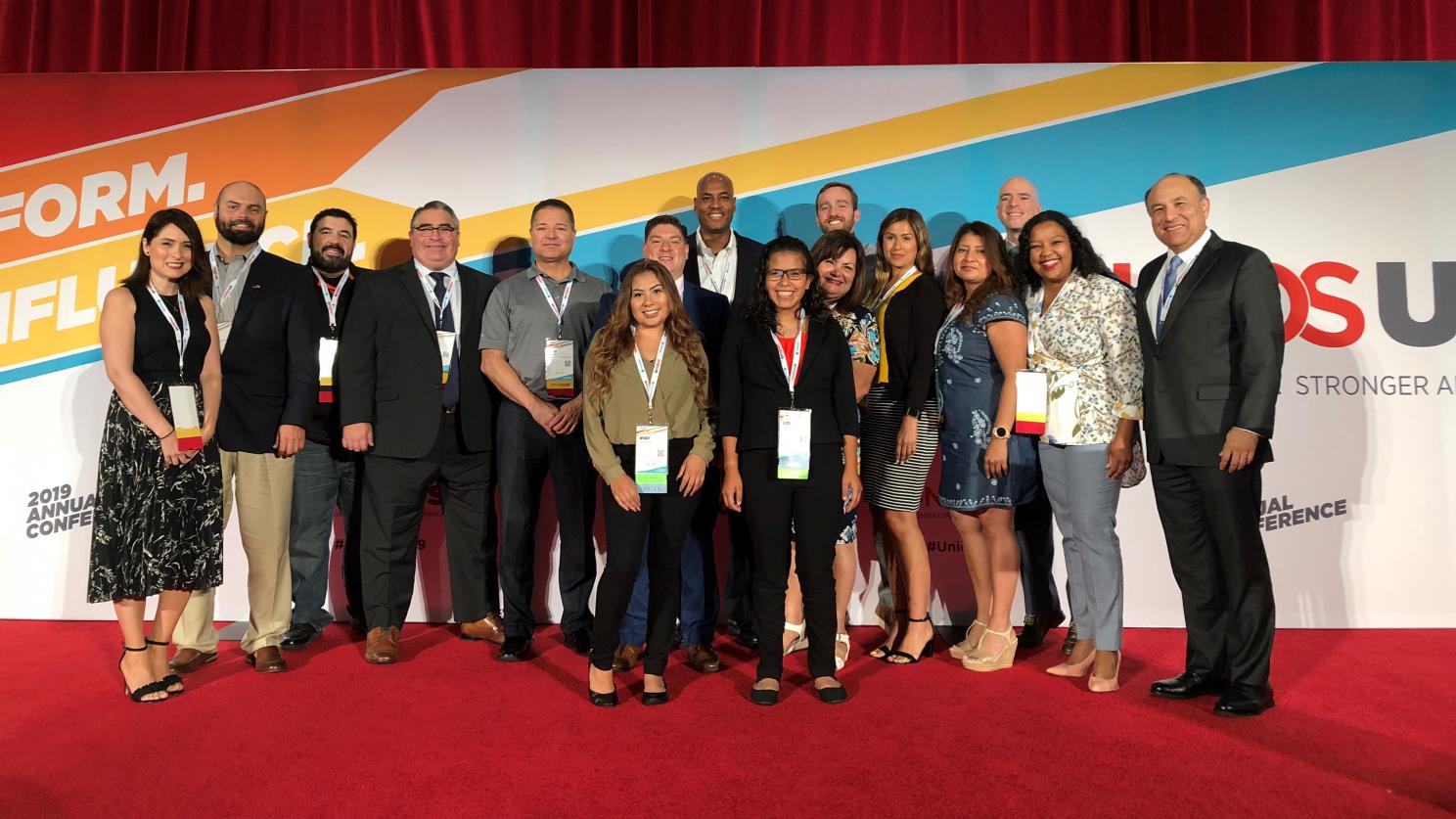 With events and sponsorships through FedEx Cares, HAN has been able represent FedEx alongside many of the leading voices that represent the Hispanic community. HAN members contribute their own voice to panels, development sessions, and conversations around issues facing their community. Through FedEx Cares' sponsorship of nonprofits like UnidosUS, the nation's largest Latino civil rights organization, HAN members can connect and share la cultura and la pasión with a larger audience committed to advancing Hispanic and Latino culture.
This past July, dozens of FedEx team members were able to attend the UnidosUS annual conference virtually, an event FedEx has supported over the past fifteen years. The 2021 event focused on learning and development topics pertinent to the Hispanic community.
With the growth of the Hispanic American population to over 62 million people – a 23% increase from 2010 – over the past decade, these topics are increasingly relevant to team members and the Hispanic community.
Furthermore, a recent report from Wells Fargo Securities and the U.S. Department of Labor showed that Hispanics represented two-thirds of the growth in the U.S. labor force over the last decade and that nearly one in five individuals in the United States today is of Hispanic origin.
To build on these statistics, conference sessions at UnidosUS covered topics ranging from workforce development and immigration to racial equity and economic recovery from the pandemic. The knowledge and expertise on key trends and norms shared by nonprofit organizations like UnidosUS inspires FedEx team members to strengthen engagement within their own communities.
Peggy Carrera, MD of Linehaul Engineering and HAN champion at FedEx Ground reflected, "Collaboration continues to be the key to [HAN's] success…This is foundational to how we operate in an ever-changing world."
This collaboration and cooperation connects team member passions and skills with community needs through volunteerism.
Carrera, also noted, "Volunteerism through FedEx Cares events gives me a sense of purpose, especially when these events benefit communities with whom we share a connection. The work is impactful. This confirms FedEx's purpose of connecting people and possibilities! We're able to grow together as one community."
***Image from conference prior to COVID restrictions