Meet some of the amazing women of FIRST
In honor of International Day of Women and Girls in Science, we are please to introduce you to some of the amazing women of FIRST.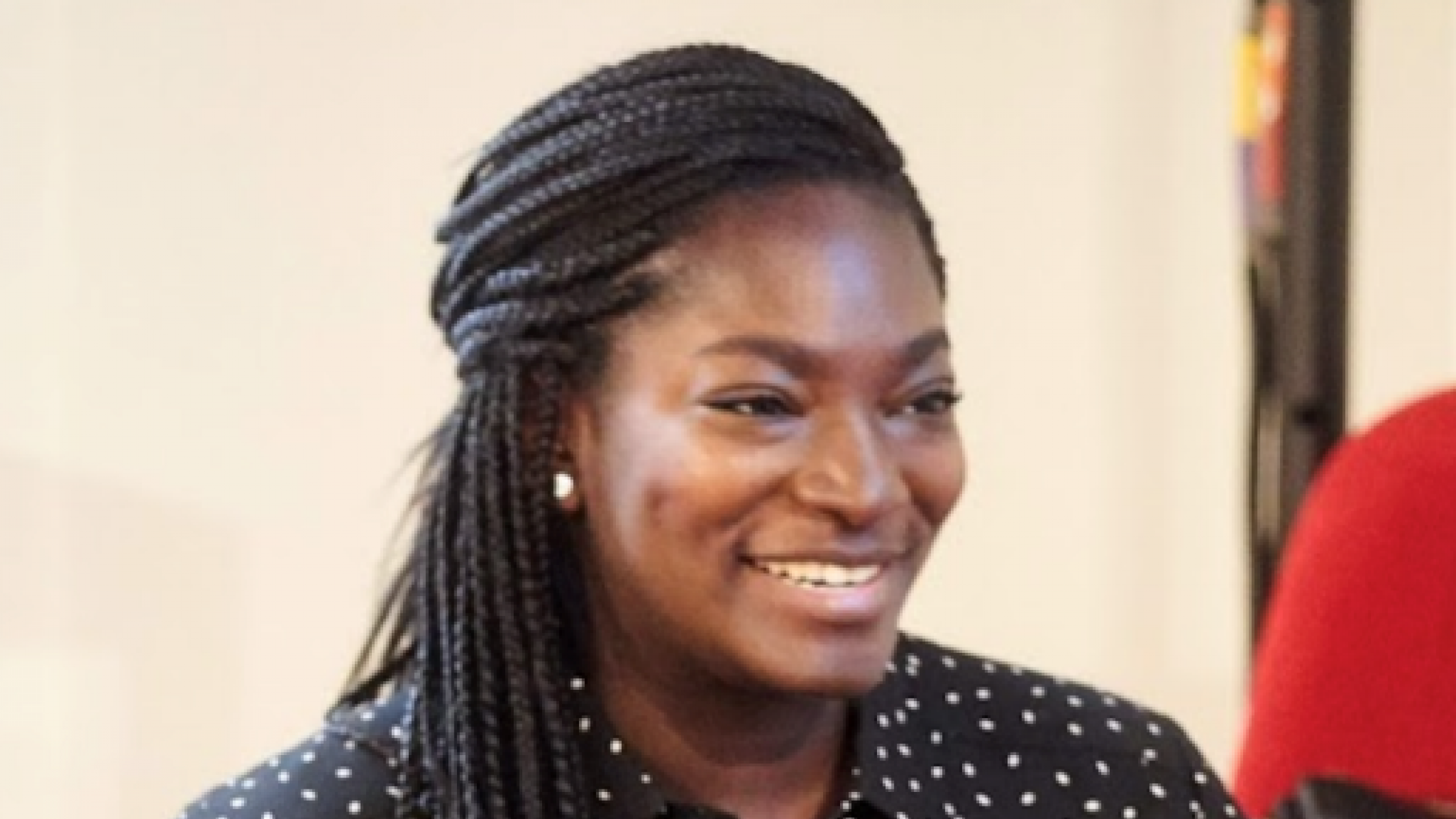 Dr. Melissa Smith, FIRST alum and user experience researcher at YouTube, is the first FIRST alum on the FIRST Board of Directors, having participated as a student and volunteer for more than 20 years. Melissa discovered FIRST in middle school and loved robotics because, while it fed her natural interests in LEGOs, science-based experiments and problem-solving, it also taught her to work on a team, deal with loss and communicate. Now a senior user experience manager for YouTube, Melissa works with product designers, engineers and researchers to make sure the products they build for YouTube Premium are fulfilling user needs.
More than two decades after she herself discovered FIRST, Melissa helps the next generation foster its own love of STEM by volunteering her time as a head referee, serving on her local region's FIRST planning committee and helping drive FIRST's global impact as a member of its Board of Directors. "As much as it can be stressful, I love seeing kids' transformation through FIRST and I want to see its programs made available to even more students worldwide. I want students to carry their new confidence forward to whatever they do next, whether it's within STEM or another career."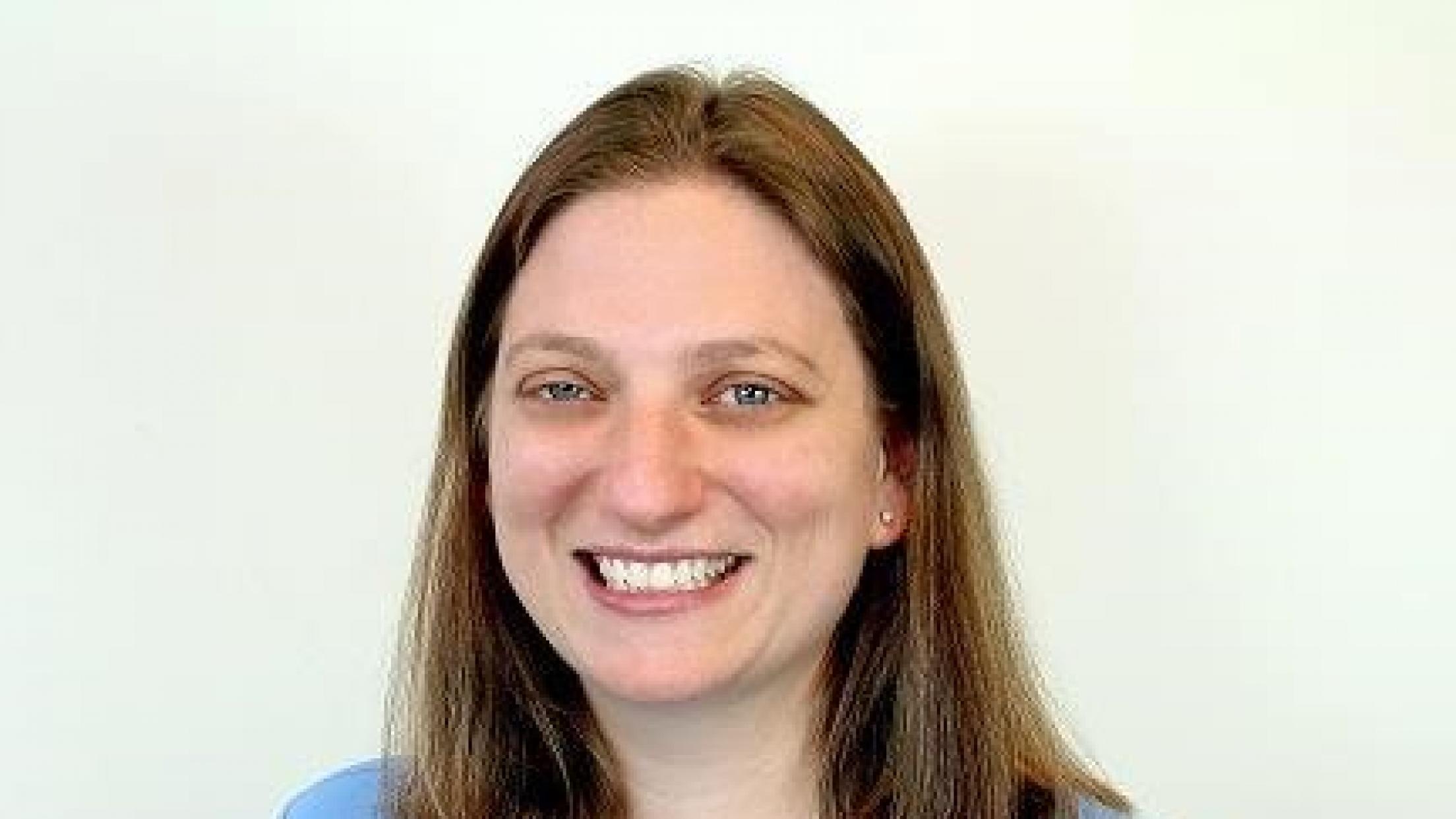 Erin Weinelt uses the same strategic thinking and problem-solving skills that FIRST students do in her role as the organization's senior strategic sourcing manager. Erin and her team are responsible for finding and purchasing the materials for each FIRST program's physical and technical needs, and in addition to coordinating logistics, such as distributing team's Kits of Parts and shipping robots to events, she works closely with FIRST engineers to turn big ideas into reality. "The engineers come up with creative concepts for the challenges that FIRST students complete each year, such as the competition fields and their elements, and it's my job to make these ideas real. How do we do this? What are the right materials and how will we get them? These are the kinds of questions I try to answer every day."
As the mom of two young girls, Erin believes it's critically important to expose young women to new experiences and people. "When I brought my then-4-year-old to her first FIRST event, I was so surprised – and thrilled – to see her cheering just as hard for these robots as she was her cousin's lacrosse game the week before. It's so important to give kids exposure to robotics and problem-solving, but also to other people from around the world and across cultures. I love walking around events and seeing students from different countries learning about one another. We'll set kids up for success if we equip them with the life skills they need to go any direction they want."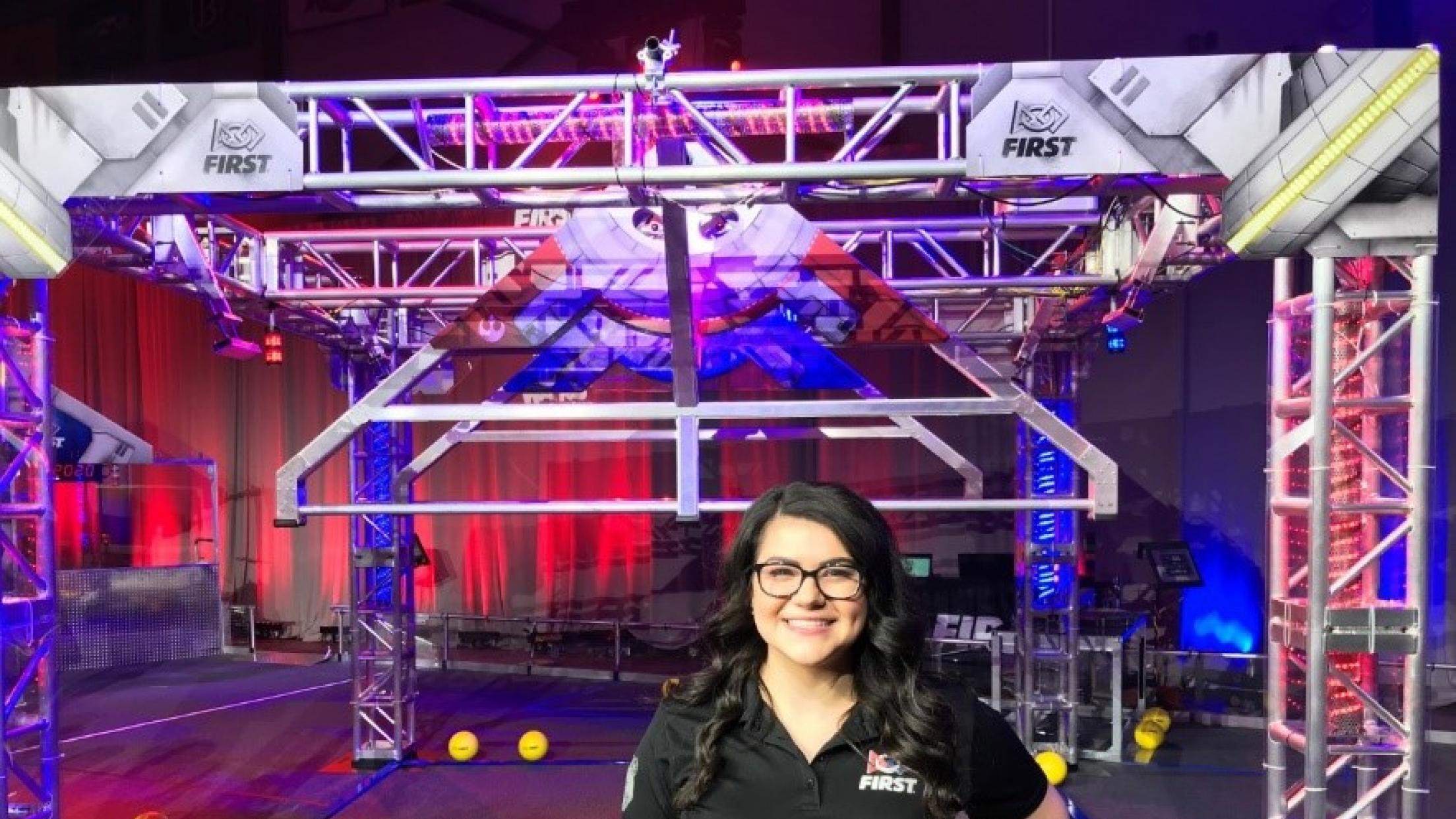 100,000 high school students compete in FIRST® Robotics Competition each year, and Kelly Carlson-Larkin – a FIRST alum and mechanical engineer – brings the program's physical elements and rules to life. As game design lead, Kelly is responsible for the prototypes, testing and the production of the elements that make up the program's annual challenges.
At just 11 years old, Kelly knew she wanted to become a mechanical engineer. Unlike other children her age who spent their Disneyland trips fascinated by characters, music and costumes, she was interested in the mechanics of rollercoasters, animatronics and the engineering behind it all. Shortly after, she joined her high school's FIRST team and immediately fell in love with STEM, eventually earning a full-tuition scholarship to Worcester Polytechnic Institute. She later joined the Disney college program and worked for Disney Imagineering for two years before starting her career with FIRST.
Kelly recognizes the pivotal role her mentors played in empowering her to pursue engineering and STEM and she now feels emboldened by her role as a woman in engineering and technology. "Sometimes you're going to be the only woman in the room. You may feel uneasy and uncertain, but it's important to have that strong confidence in yourself and realize you're deserving of a seat at the table."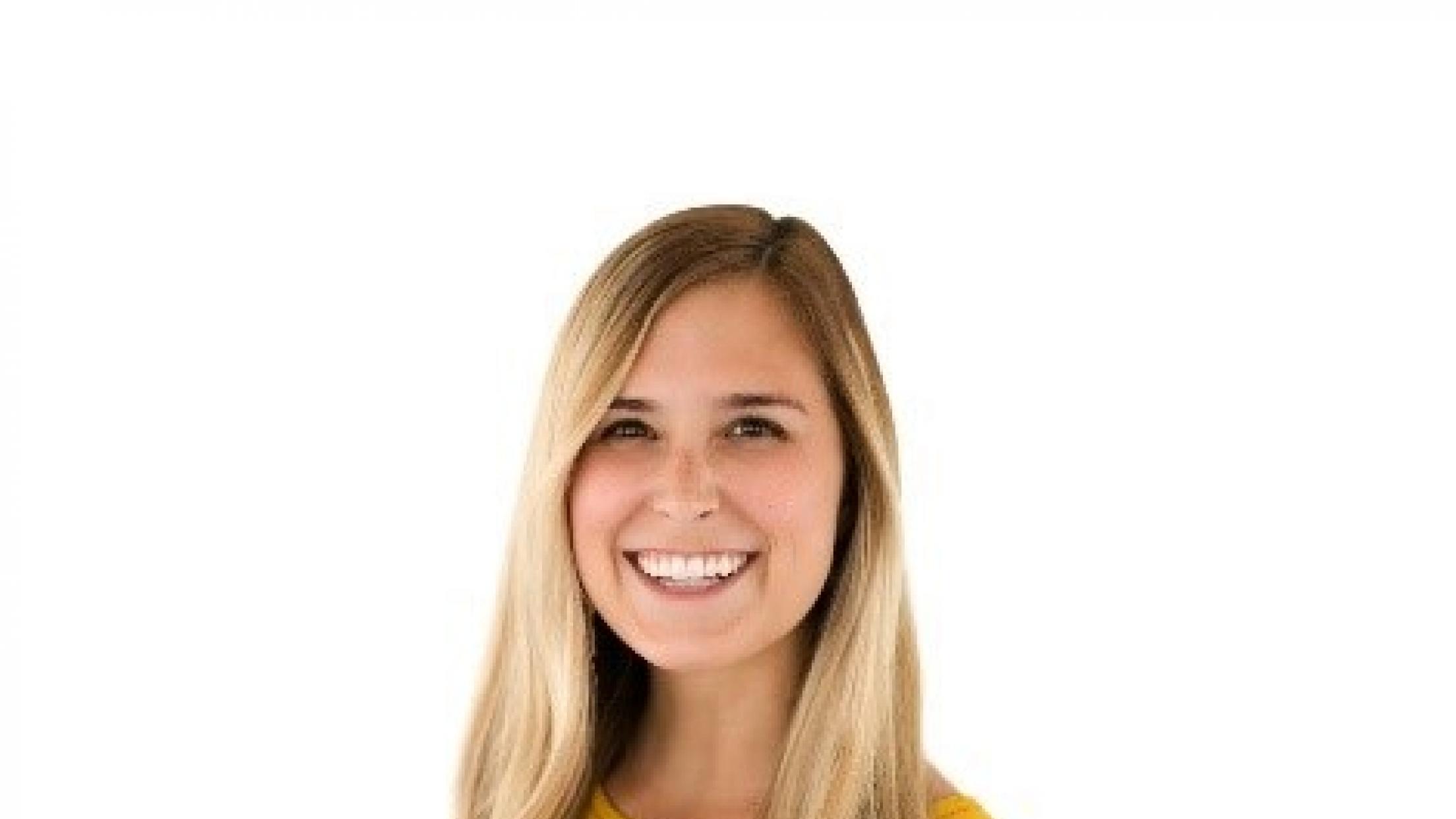 Ella Karrels is a FIRST alum, mentor and marketing brand specialist at FIRST who helps the nonprofit reach new audiences through communications and, in her free time, mentors her old team, Wave Robotics, with branding, marketing and sponsorship.
Following in her older brother's footsteps, Ella competed in FIRST for four years. After experimenting with electrical and mechanical engineering within FIRST, she realized that while she loved STEM, she preferred marketing to engineering and sought those opportunities within the program instead.  
"I was never really competitive in traditional sports but I felt accomplished in robotics. I remember the excitement around competitions and the joy I had as an ambassador for FIRST. There are so many opportunities within STEM that are untraditional but incredible. FIRST taught me that you don't have to be a scientist, technologist, mathematician or engineer to truly enjoy STEM and working on a team. The FIRST programs proved themselves to be about more than robots to me."